In this businesscase it's BANO's turn. Partner of the first hour of Let's Get Digital and rich in experience in the event industry. BANO turns ideas into special experiences by providing all the technical aspects. Think sound, light, video, decor, stands and all that jazz. We spoke with Erwin Balkema, owner of BANO. They've done big international events but also provide their services more locally in Groningen. They joined forces with Let's Get Digital in 2019: a partnership with many firsts.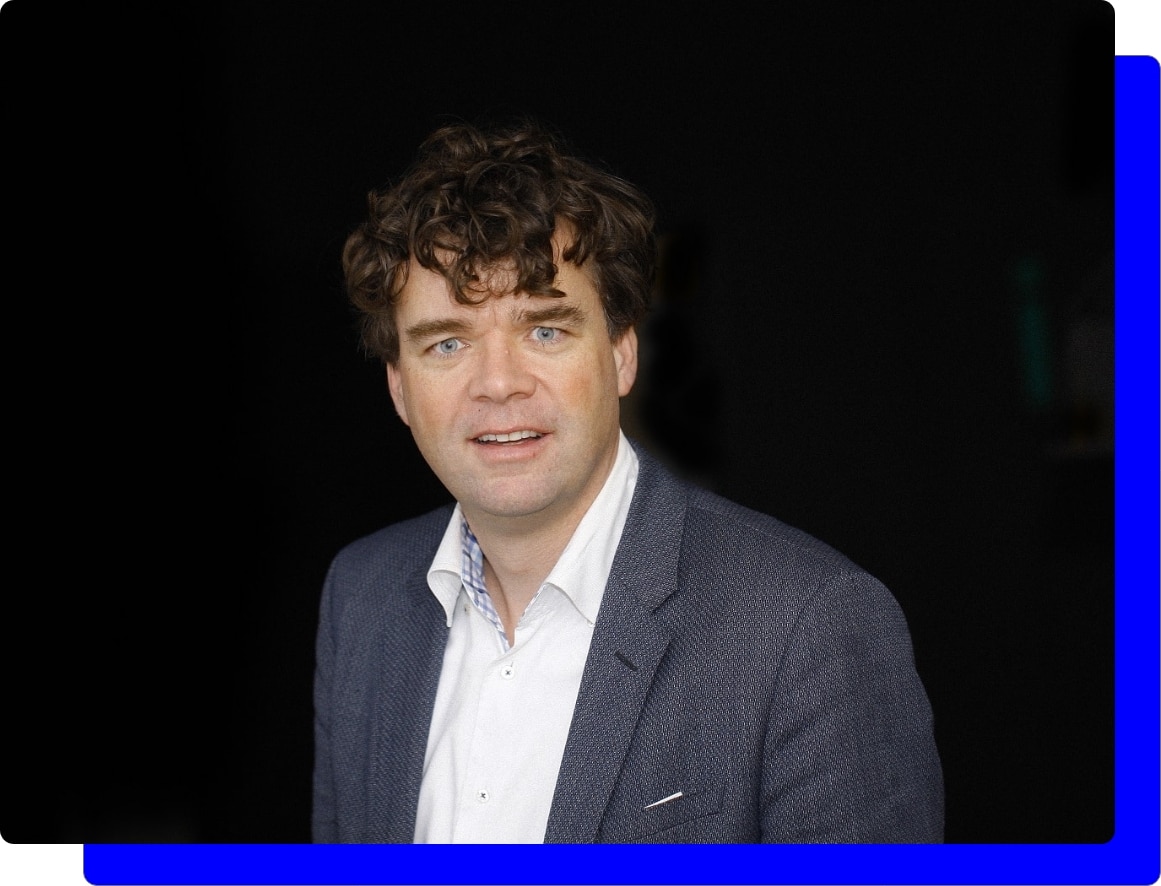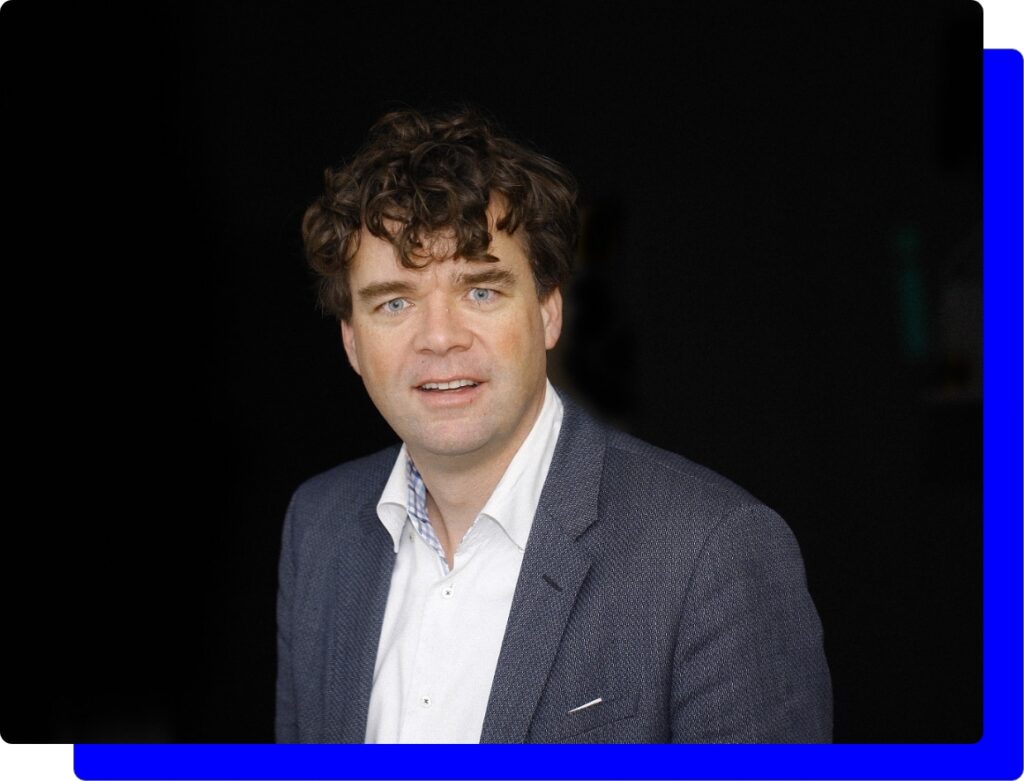 The first host
How did it start? Balkema explains: "We had heard of EventInsight, but before COVID-19, we didn't do much with virtual event organisation. Then came Corona – Ruben Haring (Partner Director at Let's Get Digital) called and asked if we could help record something. I didn't really understand what they wanted, but we did it anyway. Well, those early recordings have become the videos of Eimear opening the door to the Lobby of the event platform by Let's Get Digital. These videos are the most-watched videos we've ever made!'
The first demo
"Then I saw the first demo of those guys, and it was actually all very student-like and really funny. I noticed two things: first of all, I actually had fun during the demo. I had fun in an online event – and I don't have that very often. Secondly, I noticed: there was incredible potential, but it did need some professionalisation. No professional event organisers would go along with this if it was presented that way. Then I phoned Ruben and said: Can we straighten up that demo a bit? Together with Let's Get Digital, we ensured that those demos became more professional."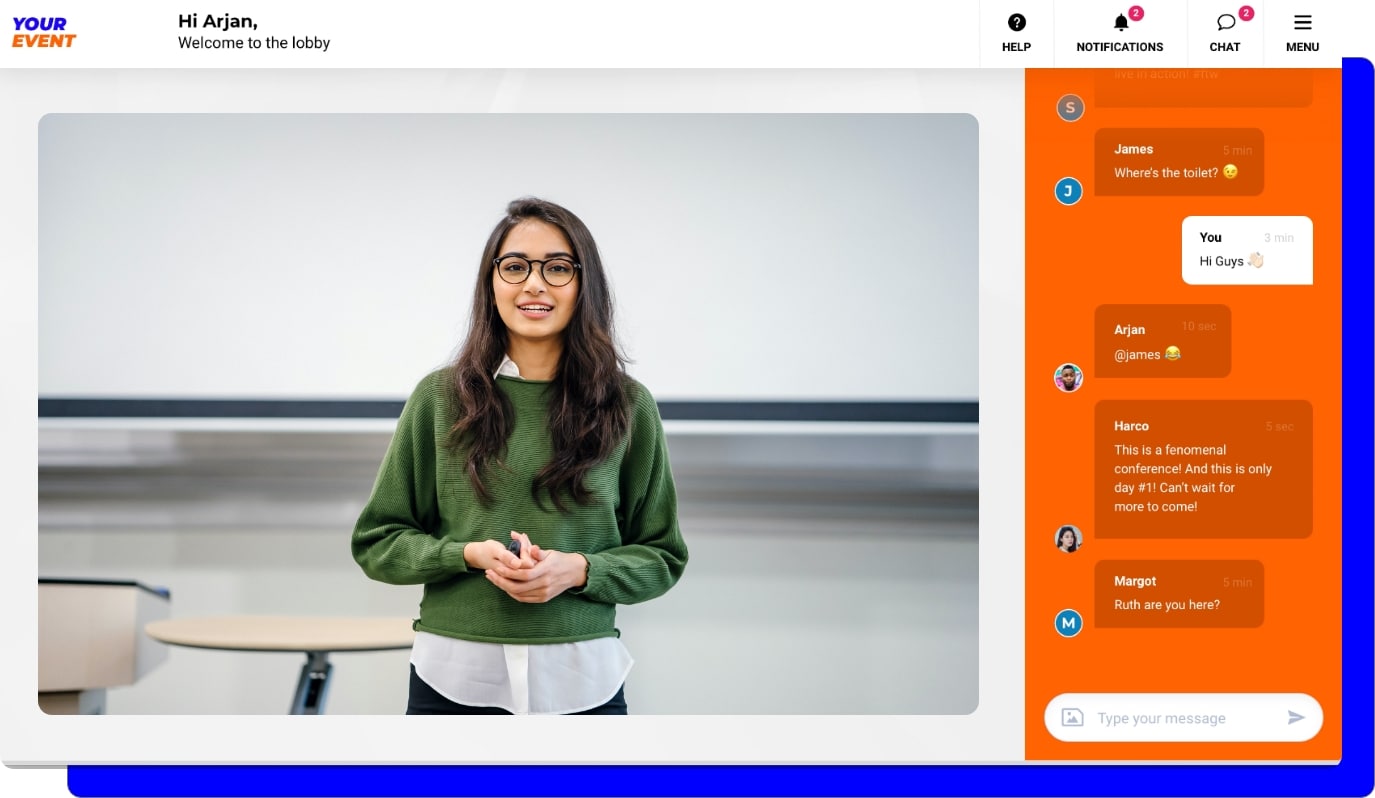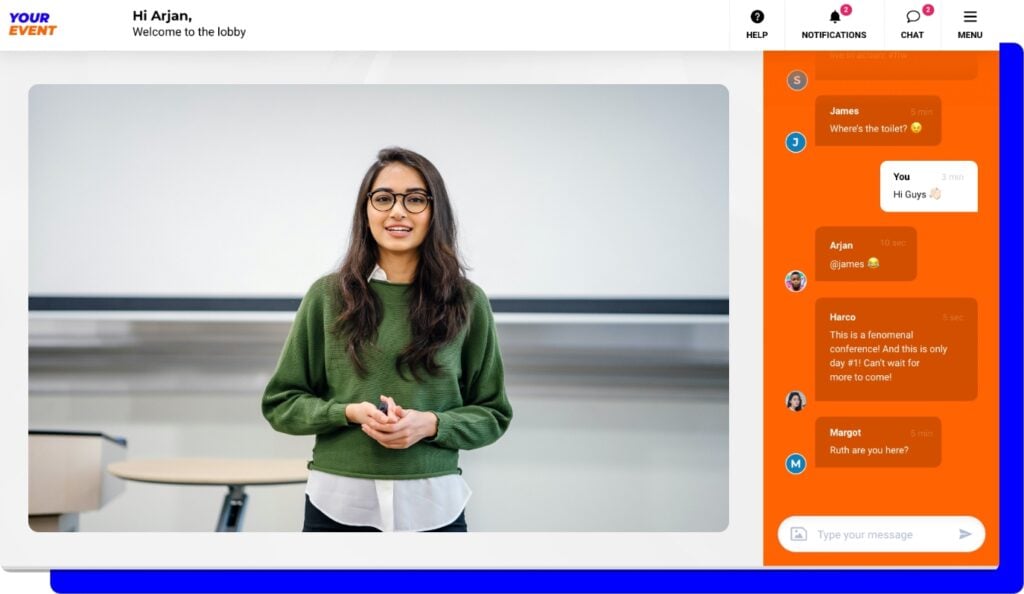 The first partnership
"We professionalised the platform and started doing the demos. I soon noticed that many customers do not feel like setting up Let's Get Digital. They rather see the customisation done by someone else. So we thought: let it be our job to set up Let's Get Digital for our clients. We said to the customer: if you buy Let's Get Digital from us, we'll take care of the rest. We became the first partner to do so."
A change of services
"We now have two branches of sport: one part is for the cameras and technology, the other part is for the Let's Get Digital platform. We take care of setting it up, so you don't have to. We will think along with you about the program, and we will set everything up for you. We've helped organise events around the world. Normally we would go somewhere and we would set up and go about our lives according to that time zone. Now we are in our own office, and we also have to go through all those time zones."
"If we didn't have an online environment, we wouldn't have had anything to offer to customers for a year and a half. If we did not partner up with Let's Get Digital, I would have had a lot less fun! The feeling you can help build something new, something that wasn't there before, gives a lot of energy. If you only think, 'Oh god, my sales are gone', then you go into a downward spiral. We were able to offer our clients something new from the beginning. Let's Get Digital actually put the dot on the horizon for us to get through this time."
How do your services go together?
"Let's Get Digital and BANO are absolutely complementary to each other. We have microphones, cameras, we build things and make sets. But with Let's Get Digital, we also have a toolbox for the online environment."
We have definitely noticed we are one of the few companies to embrace hybrid or virtual event hosting. Together with Let's Get Digital, we are a very good party to go hybrid with. There are quite a few companies that can supply audiovisual materials, but what we can offer right now is certainly something else."
Erwin Balkema, owner of BANO

"I think we've done more than 100 events with Let's Get Digital."


First, but definitely not the last
"A customer in Rotterdam who is organising a medical conference in Rotterdam, and who said: 'instead of 400 people physically, we had 600 people online'. That turned out to be all the people from Groningen, Friesland and Drenthe, who otherwise thought it was just too far. Now they have opted for a hybrid form so they can have more visitors. We all root for hybrid events to stay, but in the end, the customer has to decide."
What would you like to share with potential partners?
"Let's Get Digital partners have a good tool that helps their customers. Online, hybrid or any other way. It is reliable, it works well, it has good features, and working with Let's Get Digital is fun!"
BANO's partnership in numbers