"If you haven't conducted research or gained experience with virtual alternatives to live events, you're way behind and have a lot of catching up to do!" – Merijn van Buuren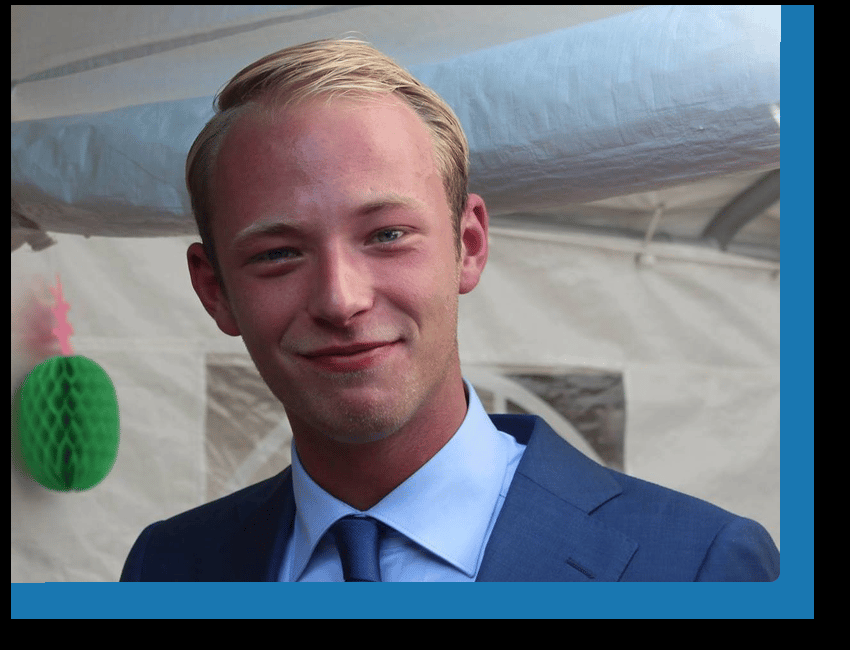 Time to look back
At the beginning of 2021, we look back at the year 2020. Who could have predicted a year ago that the event industry would change to a digital one? At lightning speed, the lives of event managers, speakers and exhibitors have changed dramatically.
We have largely adapted to the new situation. However, the road to the digital transition has not been without its obstacles. For some, the obstacles have probably felt like giant mountains, and for others like small bumps in the road.
Obstacle Course
But what obstacles did event managers actually overcome during the last year? And what learning points did they take away from them?
Virtual Positive
We asked Merijn van Buuren, who is co-founder of Virtual Positive, a regular partner of Let's Get Digital – and, very experienced in managing digital events.

Merijn and his companion Leoncio started organizing a digital event via the Let's Get Digital platform for Solarplaza in April 2020. It was a great success! In the weeks that followed, they found that companies and event organizers were experiencing difficulties digitalizing their events. Event managers had no idea what steps needed to be taken in order to set up digital event platforms according to their wishes. In addition, online events that replaced live events were quite rushed. However, organizers are not able to learn about a fully digital platform within a month. To assist this target group in organizing virtual events, Virtual Positive was born. By now, they have organized more than 30 virtual events and are experts in the field of digital possibilities.
The three biggest learning points
Since Merijn can call himself an expert in the field of online events, he was able to give a detailed answer to the question: what are the three biggest learning points in the field of digital events? We have put his answers together for you:
1. The possibilities of virtual events are enormous
The possibilities of digital events are much more extensive than we initially thought. For example, the value of data is enormous. Sponsors and partners receive high-quality data after a digital event. In addition, the flexibility of the platform and the certainty that an event will continue is of great added value.
If we are in a lockdown due to the consequence of COVID-19 measures, virtual events continue to run as usual. As an event organizer, you continue to plan and organize your event, and you are not in uncertainty whether or not the event will continue. This certainty has created a lot of clarity for us and our customers. In fact, we have found that there is indeed a need for certainty. Moreover, a digital event offers new opportunities for audiences who were previously excluded, and now can participate. Think of differently abled persons, and people who do not have the opportunity or resources to go to an event abroad or a multi-day conference.

2. The practical organization of an event remains the same
The fact that a digital event is flexible and full of possibilities does not mean that you suddenly can organize a digital event in two weeks. Creating and sending out invitations, getting visitors into the sales funnel, setting up ads, selling tickets, giving speakers the right instructions, getting the right sponsors: it's still a full-time job.
Before you have gone through all these steps, you are still at least a month away. Keep in mind, even though it is virtual and seems to be done with two clicks of a button, you still have to manage many aspects. Just like with a live event!
3. Do your own research
Finally, don't listen too much to the market. I think 75%* of all the experts and people who have been in the business for a long time said that by the end of 2020 everything would be back to normal. That is clearly not the case. If you have promised yourself a gap year, only to pick up where you left off in 2021, you are in for a rude awakening.

If you haven't yet researched or experienced the virtual alternatives that are out there, then you are really behind and have plenty of catching up to do. If you need help, give me a call. The companies that have moved with the digital transition in the past year are now mostly market leaders. Additionally, in the short term, I don't see the event industry changing back to the level of live events that were running a year ago. So, don't listen blindly to predictions and do your own research. And remember, doing nothing is not a solution!

From Merijn's expertise, we can conclude that in the field of virtual events a lot is possible, the profession as an event manager has basically remained the same and you should always keep exploring. Hopefully this article has helped you get back on track in organizing digital events! Please feel free to contact us if you have any questions or comments!
Merijn's concluding tip: don't organize free events! There are various revenue models for digital events, the speakers and the content of your digital event are still of high quality!
*https://www.eventmanagerblog.com/Q4-comeback-realistic
*https://www.eventmanagerblog.com/event-comeback-uncertainty