As an event manager, you want to make sure that your attendees are having the greatest time. But how do you make sure that your event is something that will be remembered? That's easy peasy with the event mobile app from Let's Get Digital. Read along how we make your in-person event even better with our mobile event app.
Give your brand the spotlight
Get your brand out there with our customisation options. Kick off your event efficiently with Let's Get Digital's badge printing possibilities. Thanks to the seamless synchronisation with our app, your check-in is smarter, faster and secure for the attendees of your in-person or hybrid events. As part of our secure onboarding system, you can create personalised badges and easily customise them with the event logo and colours.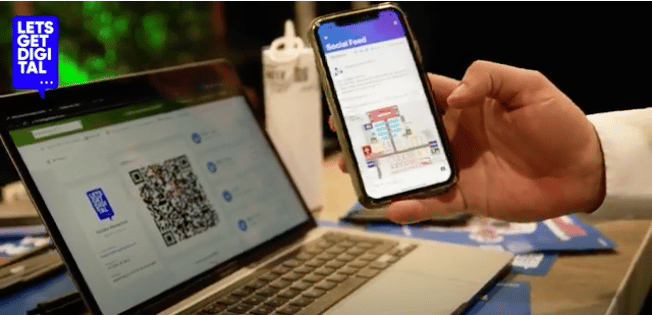 Measuring through the event mobile app
Getting a grip on the mood of the event can be a hard thing to do for event managers. With the event mobile app, you can now easily gain insights into your event data. Measure and capture the behaviour of your attendees through live polls, engagement rates, visits, connections they've made, and many more.
Check out everything about our mobile event app in our app guide. Download it here!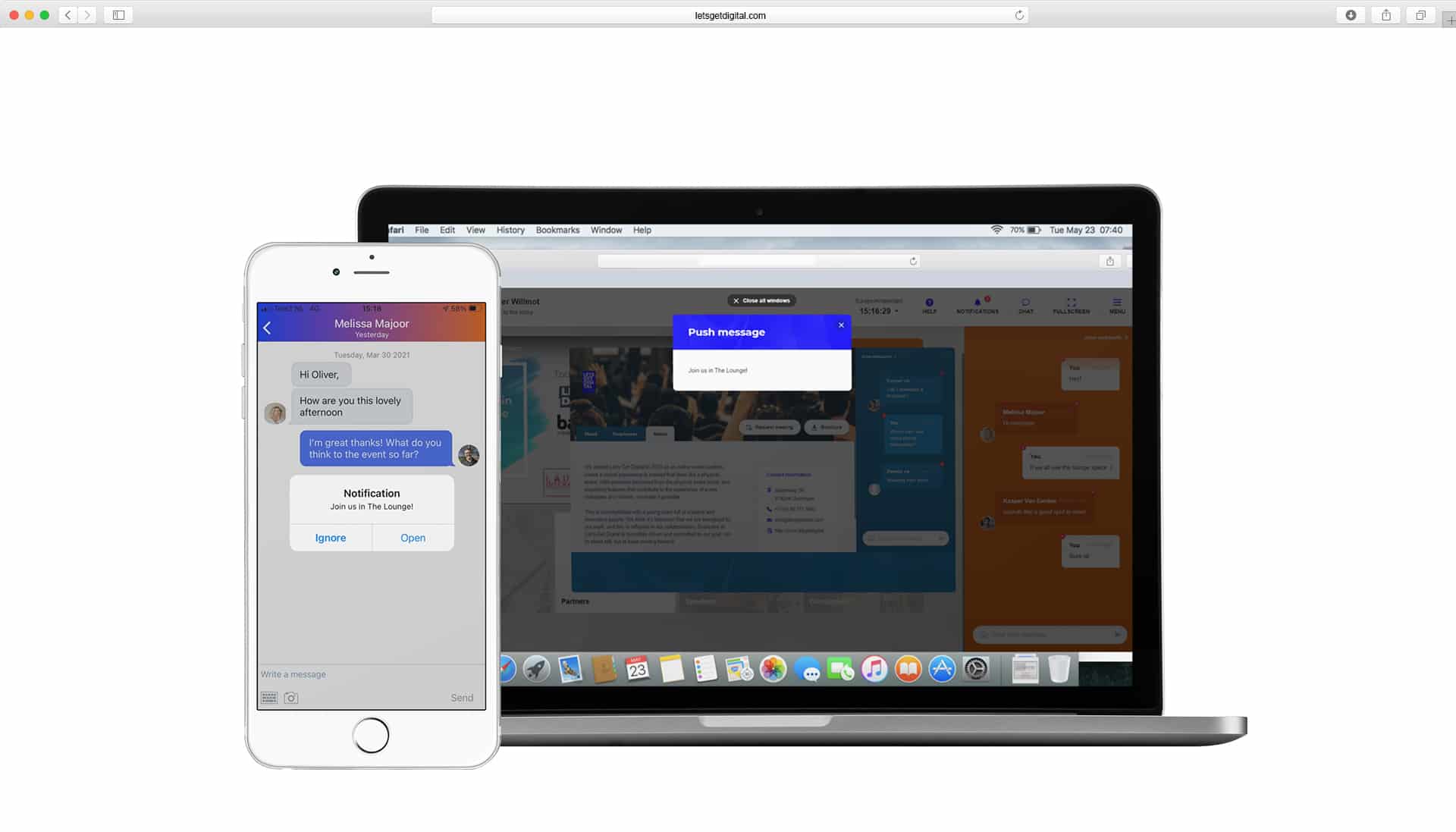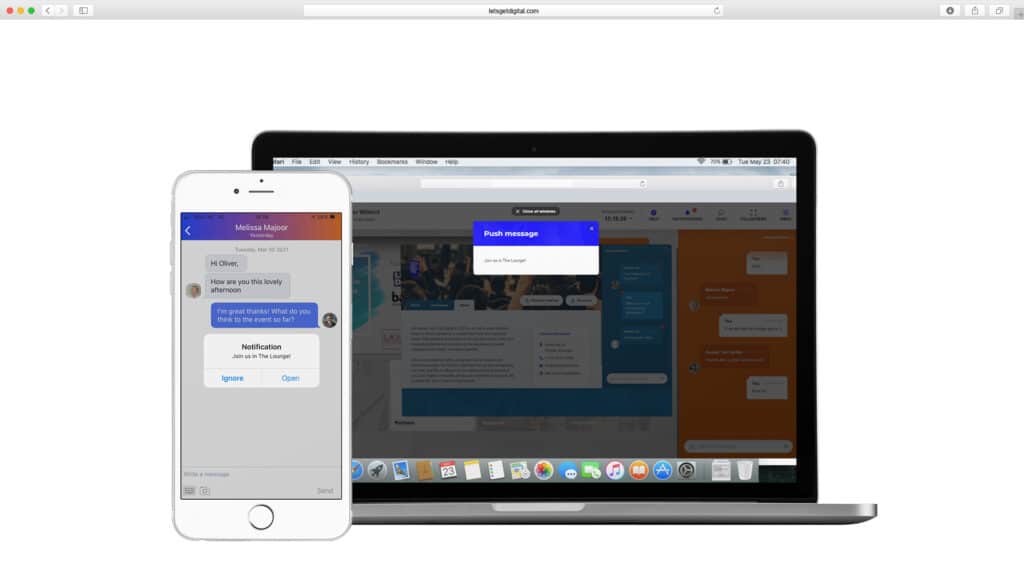 Immersive & interactive events
The features of the event mobile app immerse your attendees into your event. Did you know that attendees can enhance their networking experience through live chatting, 1-1 meeting requests, matchmaking or networking tables? Connecting with other like-minded people has never been easier with the event mobile app. Attendees stay up-to-date about any news at the event via the newsfeed, photo albums and notifications.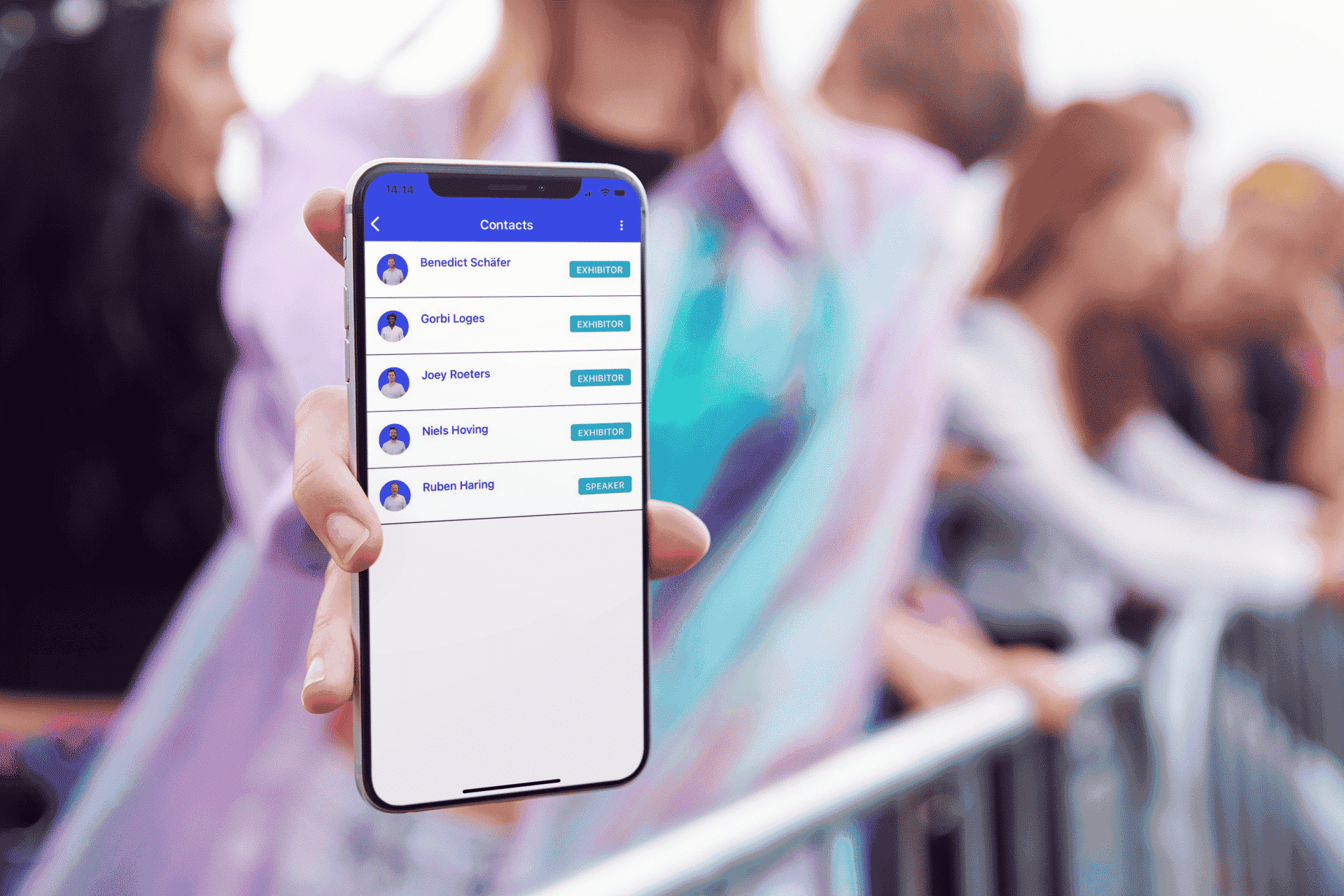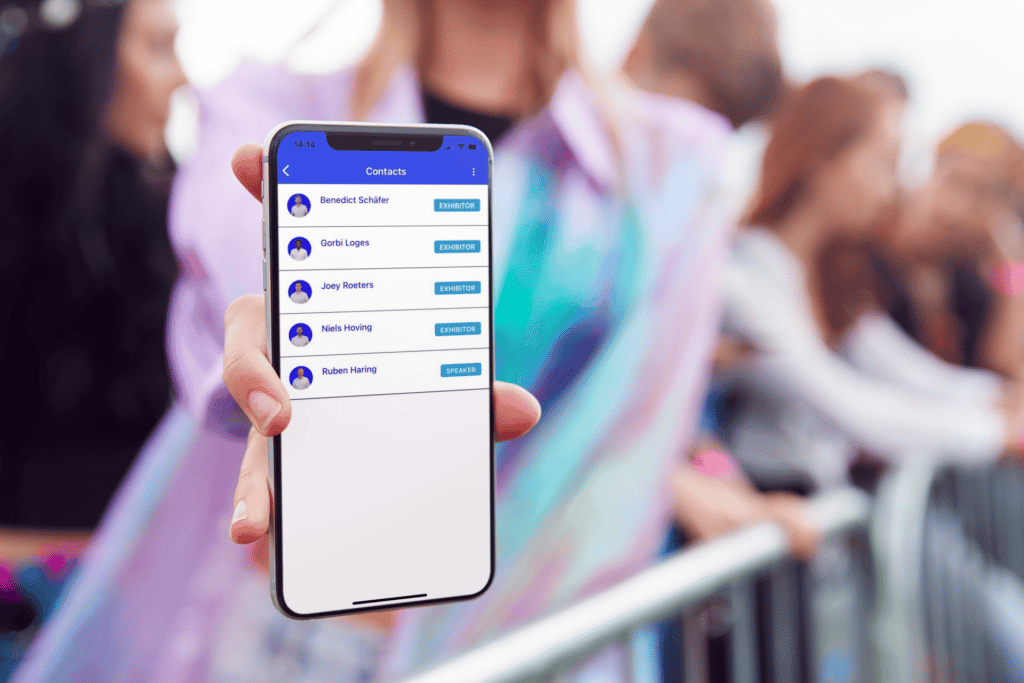 Exhibitor info can be easily found, as well as the different venues via the interactive floor plan. The event mobile app makes your event super-efficient and interactive. Create next-level experiences with Let's Get Digital!
Want to know more about this service? Check it out here!
Request an event mobile app demo
We can tell you all about the endless possibilities of our platform, but trying it out first-hand, is always better. That is why you can experience our mobile event app for yourself. Request a demo, download the app and start your remarkable mobile event app experience.