Dancing alone is just no fun! So Let's Get Digital rather dances with a partner. And not just any: our partners are certified Let's Get Digital resellers, know everything there is to know about the platform and make sure to provide the ultimate event experience for you and your guests. We'll explain in this blog how (and why!) this works.
A selection of our partners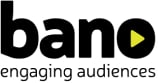 The more the merrier
Our partners are divided into different tiers. Each segment comes with its own extras and benefits, but our partners are prepared to give you top-notch service regardless of the segment. We make sure they get training at our Let's Get Digital Academy and give them all the tools to translate this into the best service for you. In short: we immerse them in everything Let's Get Digital!
To help them give you the ultimate event experience, our partners can reach out to us at any given time. Our partners are still in touch with you, so you won't be bothered with getting to know a new face. Behind the scenes, they are directly in touch with us – but, let's be honest, they probably won't need it. Because each partner is educated in the inner workings, options, solutions and possibilities of Let's Get Digital!
And as you know, we've got plenty:
Customize the event platform to fit your brand
With a personalised lobby, branded content and the use of your favorite brand colours – this event will be evidently yours.
Create unforgettable network experiences
Networking is where the magic happens! Let's Get Digital offers interactive and engaging network sessions. With (video)chat options and meetings set up based on your interests, your attendees are guaranteed to walk out of the event with new and interesting connections.
Anyone can attend
The best part of hosting an online or hybrid event is that it's accessible to anyone! No need to travel all over the world for an event: hosting your event with Let's Get Digital saves you travel time, energy and helps save planet earth.
Hybrid events? No problem!
Why not get the best of both worlds? With the possibility of hosting a hybrid event, you can make sure you deliver online and offline experiences which know no bounds. With the option to create branded content, you'll ensure a seamless connection between the two.
Our partners can help you decide which option fits your wishes, and will help you implement it so you can offer your attendees an unforgettable event experience.
Would you like to share this dance with us?
*Yes, let's go!