Events are always evolving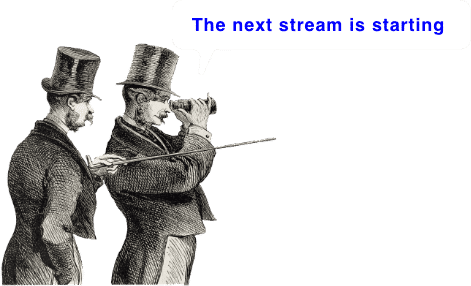 Let's Get Digital is not snoozing on the ever evolving event business. We know when the hype train leaves and take just one train earlier to make sure we're on time. Getting on board with Let's Get Digital gives you the best and most interactive online event platform. Virtual or hybrid, we offer a space to host your lectures, conferences or other events in an exciting way. Grant your guests an unforgettable event experience and blow. them. away.
Get our whitepaper to indulge yourself in all the knowledge on how to organise a (freaking fantastic) hybrid event:
When you are dealing with the challenge of organising an event, for yourself or for your client, you want it to be remembered for a long time. You can create your own memorable experience with the software from Let's Get Digital. How do you do that, and what can you do with it?
Read about it here.
Not (just) about features
Well, you are probably looking for the best features. Features are hygiene factors; real events are about experience.
With our unexpected event storyline, we break the ice and give your event a kickstart.
The unique experience we create will not only let your event stand out, but also make it memorable.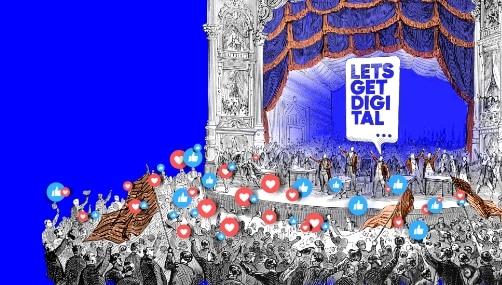 The future called, it wanted its events back
Innovation should be our second name, really. Because in the ever changing event business, we make sure to be one step ahead. We had hybrids in check when it was not yet booming and even now we keep developing and innovating.
Online? On-the-spot? Cross-over?
We've got it all and more. Let's Get Digital takes your event to the next level by implementing features like the networking carousel, chat rooms in every room and plenty of possibilities to interact. Remember that one lecture you attended online? Probably not. But will you remember attending a Let's Get Digital event? Of course you will!
We'll share our knowledge on how to host the most unforgettable and unbelievable events ever.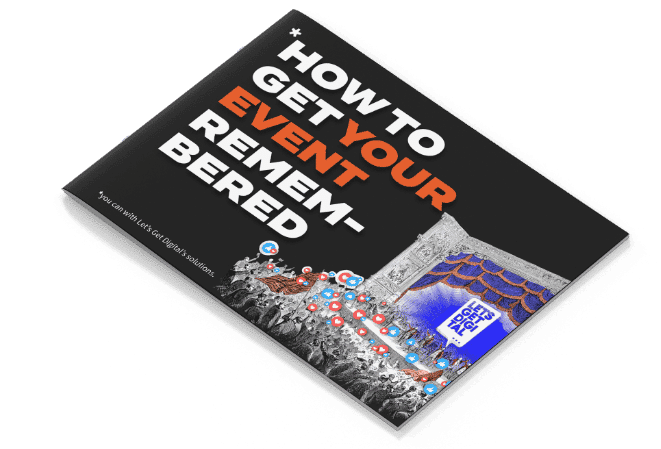 Do we still have to state that a lot has changed in the event business? Nah, we won't bother. You know this already. We've all grown into the current situation and made the best of it. We're happy to say we succeeded and are proud of the solutions that came from the awesome minds we have at Let's Get Digital!
Not only today but also tomorrow we'll keep evolving in the ever interesting event-business. New features will keep popping up and we aim to surprise you every time with the things we came up with. We'll only stop innovating when pigs fly!
Find out why you should join us
Not everything in the future is robots! Read our whitepaper to get up to speed on how to host. Host the most unforgettable and unbelievable events ever.