The month of February is here and it's time for a special Valentine's edition of the Expert Sessions. What are the latest developments in Online Networking and how do you best present yourself online? We have asked Experts from the event industry to prepare a session with the theme Online Networking. The panel of Experts will take you through a new experience of online networking, and will highlight the various possibilities.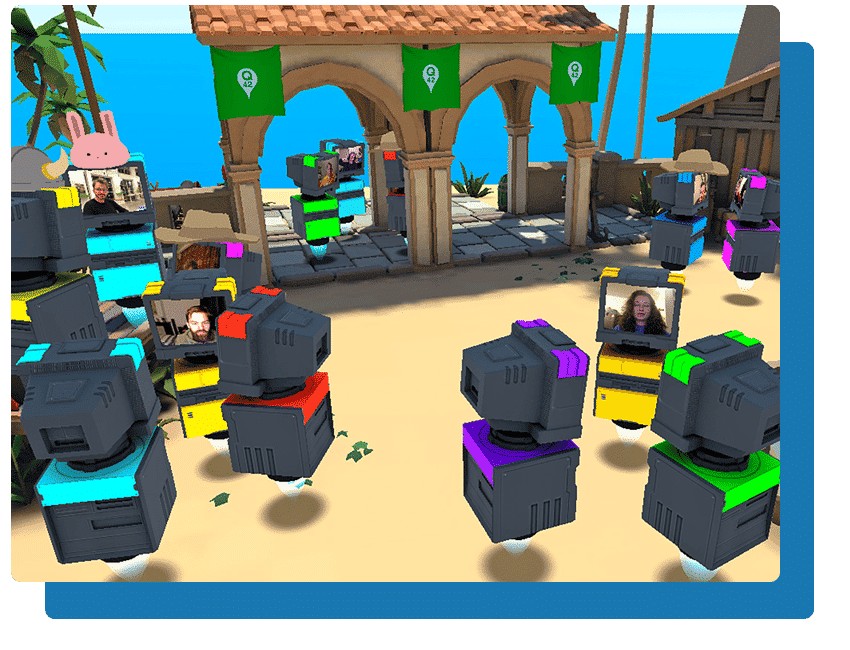 Everything is slightly different
Online events: no one could have predicted that they would become so popular (by necessity). Presentations, workshops, interactive sessions, yoga and even a full cooking show; all kinds of different online program components have been reviewed. But – what's one of the most important things during an event? Right – networking.
How should you network, if the chance meeting at the coffee corner or the drink afterwards doesn't happen anymore? Where do you meet new people during an online event? Simply send a message in the general chat, and hope someone responds? There must be another way, right?
Online Opportunities
Yes, even this can be done differently. The opportunities around online networking have grown tremendously in the past year. Which possibilities are available for online networking, and what are the pros and cons? We asked Jördis Uden this question. Jördis is a Partnership Manager at EventInsight, and one of the speakers of the Expert Sessions. She told us the following:
Networking carousel
In the past year, several companies have developed new software very firmly associated with networking. We've seen programs where you can easily have a short chat with each other, bump into each other in the toilet or meet using matchmaking functionalities.
The networking carousel of Let's Get Digital is an example of a matchmaking functionality. During the networking carousel, you are matched with people who have filled in the same interests as you at the beginning of the event. You meet these people in a video chat. After about three minutes, the match is over, your video chat stops and the next one starts. Just like speed dating!

Let's Get Mibo
Especially for this Valentine's edition, we are launching a new item from our partner Mibo. Mibo is a video chat platform specially developed for informal meetings, networking events or a cosy drink. Experience Mibo at the Expert Session Online Networking on February 9th. Mibo, the fun way to meet!

Smart networking
In addition to new, different software products, Jördis mentions a major advantage of online networking. Online, you contact the right person in a much more targeted way. Often, in addition to a person's name, their profession or job description is also displayed. This allows you to selectively make new connections with people who are relevant to you.
During a live event of 500 people, it can be quite difficult to make a connection with someone who works in the same industry or is relevant to your business. Online, you can easily filter these people, and the contact is easily made.
In addition, online networking offers another big advantage: there is a good chance that you will network online with people you would not have met at a live event, simply because they would not have been there. Online events offer the opportunity for many people to participate in events, because of the time, money and energy savings. Read more about the savings on our impact page.

Is anyone there?
So, are there no drawbacks? Of course there are. Every advantage has a disadvantage. Does the person you are connecting with respond? Does it remain silent on the other end of the line? It's much easier to step out of a chat or presentation online than in a real situation. Read more about that in this blog.
Let's start networking
Hopefully our blog has already inspired you to get started with online networking, and take your online networking skills to the next level! Want to know more? Register now for the "Online Networking" Expert Session via this link.