Hybrid event ideas:

best practices to improve your hybrid event
Our experts share ideas that improve engagement and create remarkable experiences for both virtual and in-person guests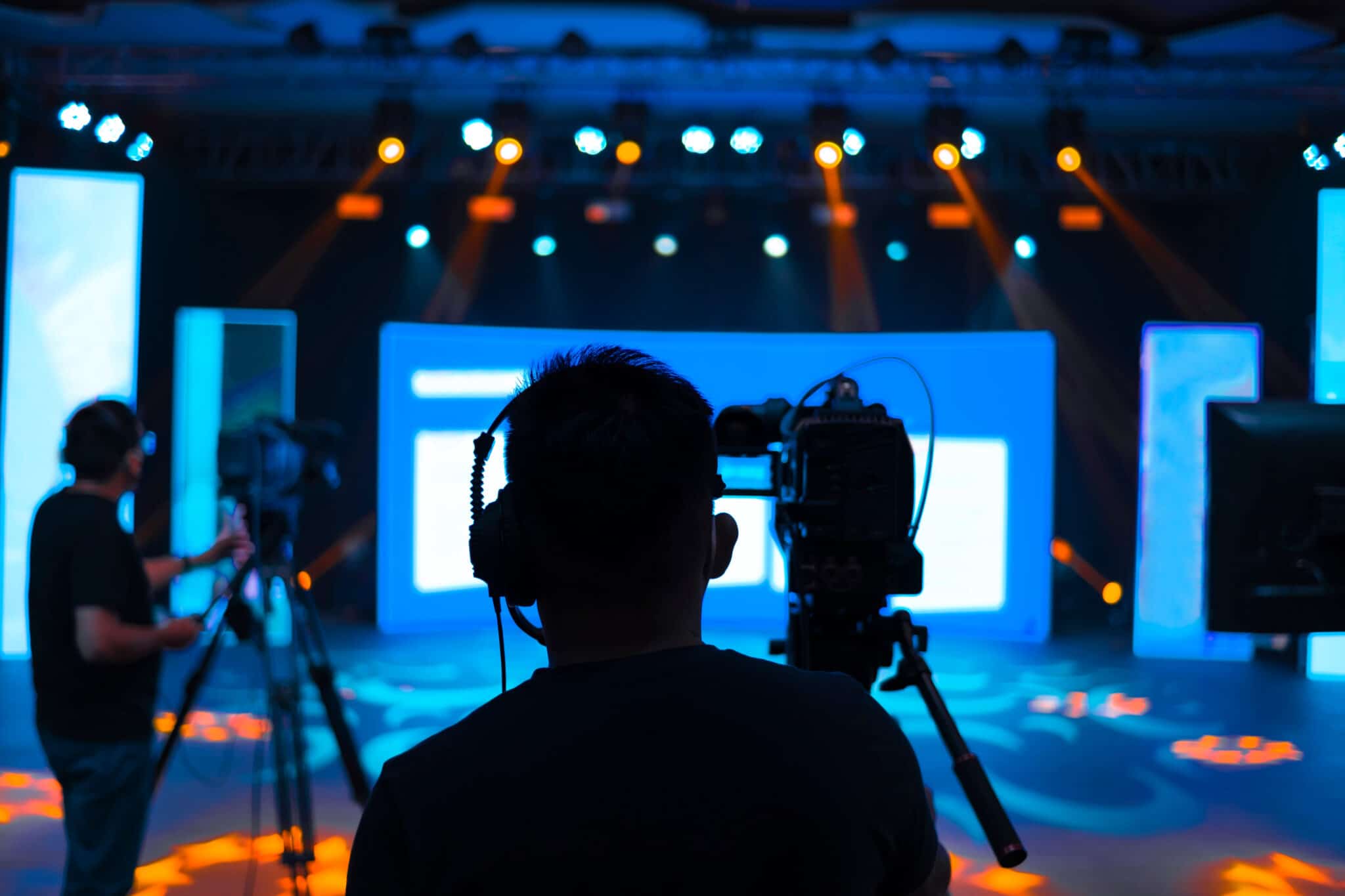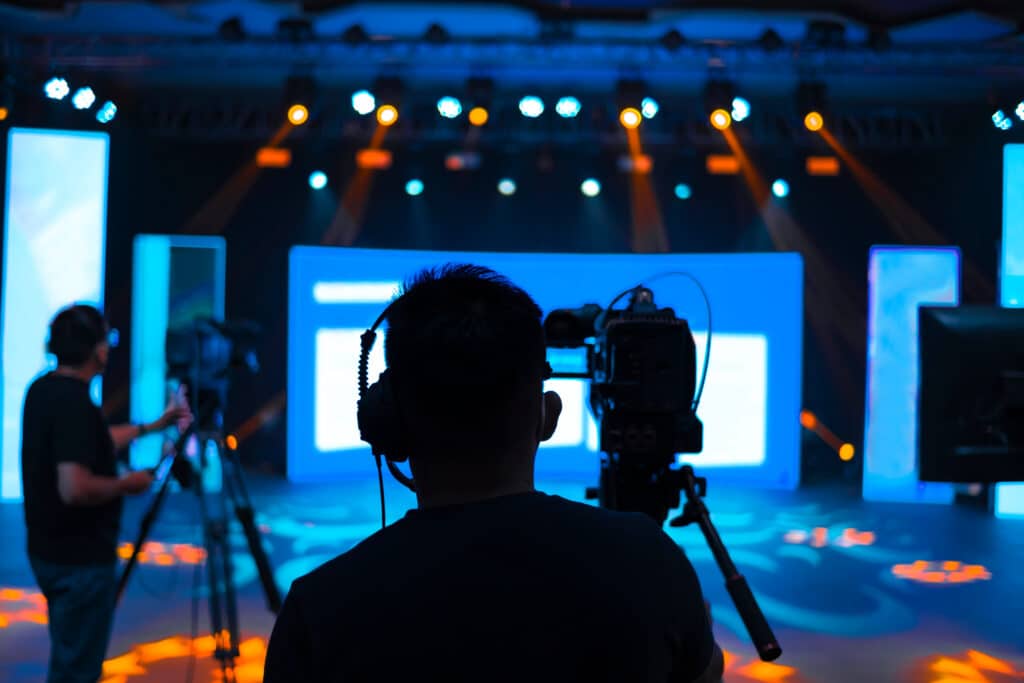 Want your next event to be hybrid but not sure where to start? Most event managers have some experience in hosting virtual events, certainly during the Covid pandemic when there was no other option. But organising a hybrid event that successfully fuses the in-person and online elements can seem more daunting. It also brings its own unique set of challenges.
In this article, we tackle these challenges, outlining some best practice examples to help you successfully make the transition to hybrid and fully engage both your virtual and onsite audiences.
Why explore hybrid event ideas?
First things first, why are you investigating a hybrid event over a physical or purely virtual event? Clarify the objectives for your event and the reasons why a hybrid approach will help you achieve them. There are a huge number of potential drivers, including to
Hybrid event best practices
If there are so many benefits to be gained from the hybrid event approach, then what's stopping you? A common concern is how to engage both audience types and create a seamless connection between them.
Hybrid event ideas that encourage engagement
By opting for the hybrid route, you've already opened your event up to the broadest number of attendees around the globe. All they need is a device and an internet connection are they are in! But it's not as simple as that. One of the most important elements of your hybrid event idea brainstorm is to uncover the best ways to spark interest and encourage participation. There are several important strands to this:
Give all attendees equal status
All your attendees should feel that they are an equally important part of the event. Interaction between in-person and virtual audiences is the key to this. The look, feel and user experience of the online environment or event app must be spot on and the connection between online guests and onsite guests seamless. A lot of this will come down to the quality of your hybrid event platform and your audiovisual partners of course, but there are also important capabilities to consider.

These might include giving your virtual attendees a dedicated onsite moderator or MC who voices their questions to the speaker during live Q&A sessions. Or allowing them to plan out their day – scheduling meetings in breakout rooms like they would if they attended in person, for example.

Event managers tell us that one of the main challenges they face in running events generally is that attendees can be passive. Being in a big hall with hundreds of people can deter some people from speaking up but with online events, you can be more anonymous. Audiences tend to react more when they're under less pressure so encourage people to ask what they really want to know! Using interactive presentation software allows you to gather responses across both audiences simultaneously.
Choose engaging, unique experience ideas that ensure your virtual audience is part of the action. Prioritise activities that both attendee types can participate in, such as live polls and sponsored games or quizzes. Or set up a treasure trail that takes them through various corresponding touchpoints.

Often, it's the entertainment that really gets people talking about events. Whether it's the cocktail bar, the live band or the amazing food, bringing the fun factor is important and this doesn't easily translate to virtual environments.

That's why you need to get creative – give them recipes so they can rustle up their own cocktails, live stream the band's set, add a virtual photo booth so they can share their favourite drinks creations or dance moves. The options are only limited by your imagination! The more fun they are having, the more likely they are to share their experiences on social media and create buzz for your brand.
You might regularly hold staff meetings via Google Meet or Zoom but now you need to host a bigger event for the whole group or a particularly important celebration – it's got to be a lot more interesting than someone presenting a slide deck!

A large section of your audience will be sitting at a desk following your event. Aside from the amazing content you will have built into your programme, it's vital to have attention-grabbing features that make your guests sit up and take notice or at least put down their cup of coffee for a minute! Hybrid events platforms offer many unique ways to get the attention of your audience and special technical effects to make your event stand out (we call them wow features).

It's not all about the short-term buzzes, when it comes to making a lasting impression, having an event app is invaluable. Your clients can revisit your content for months after the event, watching sessions they missed or rewatching their favourites, downloading details of their new connections. It becomes a mine of information, both for onsite and virtual guests.
Discuss your hybrid event ideas with an experienced partner
Online meetings have really taken off since the Covid pandemic and there are so many exciting new features to choose from. It's no surprise that a lot of event managers feel overwhelmed. This is where your hybrid events platform provider plays a particularly important role. You might have ideas about the impact you'd like to make but it's their job to focus discussion on the techniques and special effects that can help you achieve that goal so you can explore fewer options in more depth.

It's not all about the big effects either, sometimes it's the small tweaks that make your event memorable. Using a particular technique in a different context, for example – instead of using QR codes on presentations to get more information, you might implement the technology to add a fun element to an ice breaker.
Hybrid event ideas that maximise networking opportunities
Another key element of aiding interaction at hybrid events is facilitating networking. When you're at an offline event you will have plenty of diversions and spontaneous opportunities to connect, from queuing for the toilet to coffee or lunch breaks. In an online environment you need to make a conscious effort to offer these opportunities, otherwise you are just watching speakers all day. Talk to your provider about networking features that simulate lunch catch-ups, walk-bys and toilet breaks.

The added bonus of hybrid events is that you can begin this networking before the event itself starts. You can split attendees into virtual groups, provide talking points or ice-breaking activities or use smart matchmaking technology to boost networking.

It could be as simple as asking your guests to give their main hobbies and interests as part of their registration, for example, or a more detailed questionnaire that allows buyers and sellers to be matched. Again, the same system should be used for in-person and online attendees so making new connections is easy for all your guests.
Ideas for customising your hybrid event
Hybrid events make it easier to create an on-brand event that is personalised for your audience. You have full control of the colour scheme, branding and sponsor advertising. You can create a branded lobby, customise sessions and design the event badges yourself. It is often the small details like this that make the event memorable – a cool badge could become a keepsake on your desk, for example.
Hybrid event best practice: always vary the content
As with all events, it's vital to plan and structure your content carefully. The difference with hybrid events is that you have greater scope to mix it up – provide sessions and activities in different lengths and formats (roundtables, panel debates, Q&As etc), add multiple sessions to cater for different time zones, leverage recorded content as well as live sessions. There are so many options. Remember that online audiences will typically have shorter attention spans so include plenty of comfort breaks, as well as scheduled time to explore the exhibitor stands and other interactive experiences.
How to progress your hybrid event ideas: where your provider comes in
The best way to overcome any concerns you may have is to contact hybrid events providers who provide software. We can tell you more about how the process works, the options available to you, what you want, and the possibilities on a hybrid event platform

Discuss your goals for the event and tap their brains, try free demos and walk-throughs. Let them guide you through a typical platform set-up so you can see what it looks like and how it works. Talk to them about which features can help you reach these goals.

Ask them how they support both the hardware and software requirements. Do they have local audiovisual partners that can set up the equipment you'll need, such as microphones, cameras and lighting? Do they offer a project management tool to guide you through each step?

Whatever's holding you back, it doesn't have to. With the right platform, the transition to hybrid can be straightforward and enjoyable! We all know that when you're pressed for time, the tendency is to stick with what you know. But don't let the fear of the unknown stop you from choosing the right solution for your business event.