Hybrid event management:

how to organise your next event successfully
How does managing and planning hybrid events differ from virtual or in-person events?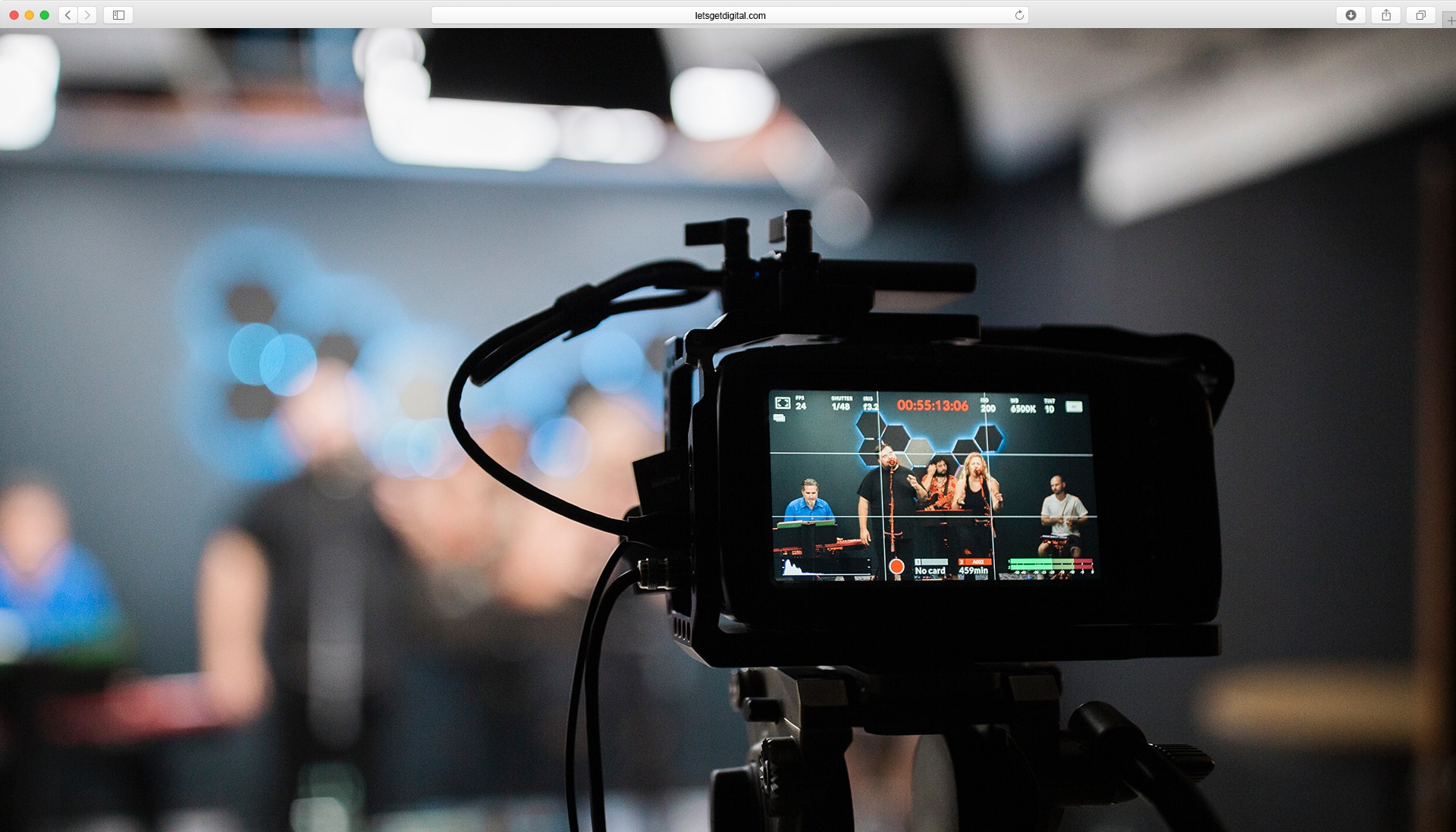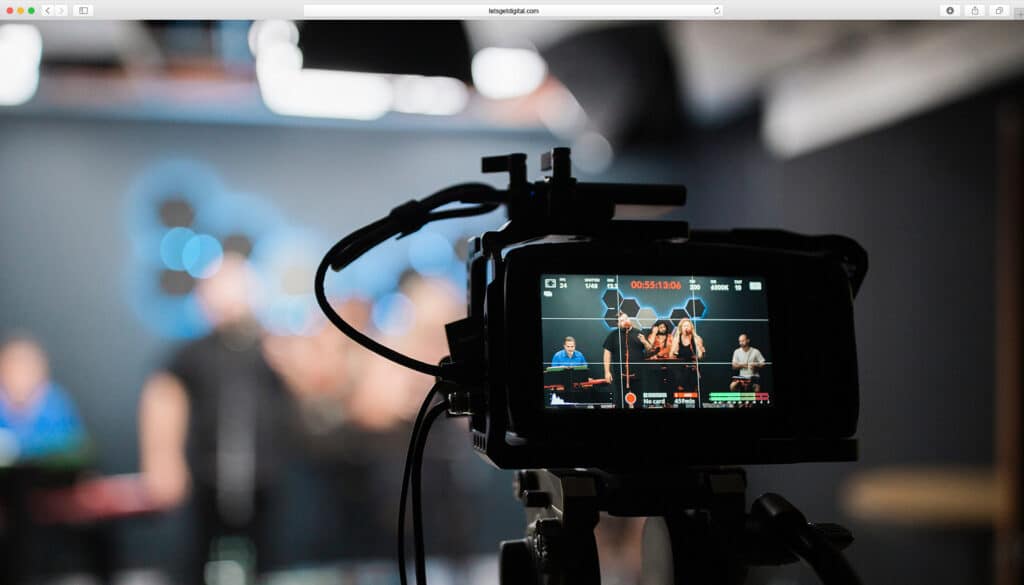 Hybrid events are here to stay. For businesses, having the ability to connect to prospects without geographical boundaries or strict budget restrictions has made the virtual element immensely attractive. On the other hand, people will always enjoy meeting up in person when they're able to. Hybrid offers the best of both worlds.

For event organisers, however, this means managing the in-person and online environment simultaneously. Initially, this might feel overwhelming, especially when it is a relatively new concept. Here, we share some common challenges organisations face when managing these events, recognising the important role your hybrid event planning plays in overcoming them
Pre-event:
hybrid event planning
Careful planning is fundamental to the success of any event. But for a hybrid event, there can be more to think about in the lead-up to the event – to leverage both the physical and digital channels and create connections between the two takes some mastering. Before we delve deeper into that, let's tackle two common concerns that arise at the exploration stage.
I don't have the manpower to manage a hybrid event!
From the outside, hybrid event management looks like more work than a single-site event. Many event organisers feel that they simply don't have the manpower to investigate the possibilities or the time to set it up. In reality, it's a similar level of work but with different tasks

You might need more people involved in setting up the backend of the software at the beginning of the process, for example, but you will need fewer people setting up the on-location component. A smaller onsite group means less food, less drink, less security etc. It also means less vulnerability to uncontrollable factors such as weather and travel disruption.
I don't have any tech wizards to hand!
You don't have to be a tech geek to decide on the best features and layout for your virtual element. Anyone who knows how a computer works can get involved. They will be guided by a team of experts at your hybrid events platform provider.

What's more, you can easily complete these tasks alongside your other hybrid event activities. Depending on your event and what your goals are, it can take only two working days for the event manager to action an event app. The beauty of hybrid event planning is that you can start two or three months before the event, and just spend a couple of hours a week on it, for example. It is completely up to you how far you want to take the virtual elements – the more hours you put in, the more personalised it can be – keep it simple and functional or take it to the max!
Hybrid event planning: registration
An RSVP function on your hybrid platform can make registration much easier for the organiser. All guests can be invited electronically and their responses automatically collected (whether they can come or not, and if so via which channel). You can also see if an invitee has opened an email and send reminders where necessary.
Compiling the event content early
Once you've decided on your event programme, the next stage in a traditional format would be emailing back and forth to get various details from all the speakers and exhibitors. With a hybrid events platform, all these tasks can be managed from one place.

You simply invite contributors to access the platform and populate their information, from updating their profile to posting items in the dedicated news feed. This means fewer steps for everyone – if an image needs adding or a box needs filling, they can see it, and any last-minute changes can be made without upheaval.

Similarly, there's no need for speakers to arrive onsite early for training, it can be scheduled on your hybrid event platform. Not only is this a big time saver, it also makes testing an inbuilt part of your hybrid events planning. More on this later.
Adding engagement and networking features
A common pitfall in organising hybrid events is neglecting the virtual audience. All your guests need to feel that they're part of one unified event.

Make sure you include features that create those connections such as:
The same applies to virtual sponsors and exhibitors. They should get as much exposure as they would onsite, if not more. Allow them to display banners, add brand visuals to any emails you send out to guests, provide opportunities for one-to-one meetings etc.
Educating all participants before your hybrid event
A significant benefit of your virtual element is the ability for users to get accustomed to it before the event. Rather than arriving on the day and spending valuable time finding their way around, they can explore the environment in the day or hour before it starts, planning their day and booking appointments

Removing the travel time and the added stimulation of a room full of people also gives your virtual attendees extra headspace to focus on your content.
Creating a professional on-brand event
Hybrid events offer huge potential to personalise. You can brand the event however you like, with full control of the colour scheme, branding and advertising space. You can create a branded lobby, customise sessions and design your own badges, for example. Just make sure there is consistency between your online graphics and imagery and your onsite displays. Consider adding big screens at your onsite event too to link up the two environments.
Marketing your hybrid event works differently
Successful hybrid event planning includes marketing your event in the right way. Present it as one cohesive event with two ways to join. It might be too long a time commitment for some to attend in person whereas they'd happily give up a few hours of their time to join online
During the event:
challenges in hybrid event production
The virtual component naturally adds to the reliance on technology but challenges with hybrid event production can be avoided by putting in the groundwork at the planning stage. When problems do occur, it is usually teething problems within the first hour of the event due to onsite equipment or the online platform
What if the technology breaks down on the day?
Dry runs in the hybrid event planning stage are the most important defence against technical hiccups on the day. Try everything out in the weeks and days before – both onsite and online – so that you're confident with using the technology and you know what might go wrong. Test the back-up options too.

To ensure a slick experience for your combined audience it's important to hire an experienced production team. They can handle the venue requirements such as audio/visual (AV) equipment, wifi connections, designated areas for live/virtual meetings etc. Use the platform to set up meetings with them and to clarify what they can help with.

Your hybrid events platform should also provide live support on the day to troubleshoot any technical difficulties quickly.
What if people struggle to use the virtual platform?
Again, the blessing of hybrid events is that you can do more beforehand. For onsite events, there is often a lot of stress in the days leading up to the event and on the day itself whereas for hybrid events the brunt of the work can be completed well in advance (event managers tell us they even get to enjoy the day itself!)

Ensure attendees, speakers and exhibitors are familiar with the event platform, they've tried logging on and exploring the environment in the week before the event. Then send email reminders a day before, or on the day itself, with log-in details. If there is still the odd person who has mislaid their invitation, they are easy to locate with a digital platform, and handling any common questions is much less labour-intensive than having a team of people wandering the onsite venue
What if something else goes wrong on the day?
When you are organising a hybrid event you have got a ready-made plan B. Let's face it, hosting a live event with no digital back-up is risky when the technology is so readily available these days. Hybrid events make sure you have a successful event no matter what. If a speaker or attendee misses their flight or can't show up on the day for whatever reason, then they always have the option to join online at the last minute.

On a larger scale, if your live venue is somewhere outside and there is a lot of rain or attendance is suddenly very low, you can switch to online only. Accessibility is high for that part of your event, and you can communicate changes via the platform at very short notice. It is much harder to do that onsite.
After the event: how to make hybrid event management easier
Managing all these aspects from one central platform saves a great deal of time in the hybrid events planning and production phases as well as in the overall management of the event. It also gives the event manager more control and oversight.
Communicate with your attendees for a longer period
While the onsite event may have finished, your online platform and app can continue to add value in the weeks and months afterwards. The app allows you to upload pictures, videos and files and send push notifications (so there's no need to send files by WeTransfer) while via the online platform, you can add files and provide recordings of all sessions on-demand.
Gather strategic hybrid event insights
With hybrid events management, you can collect real-time usage data and session feedback from all channels, helping you to measure your performance against KPIs and gather feedback to improve your next event. Details about your audience demographics, behaviours and interactions can help shape your future sales and marketing campaigns, highlighting opportunities to turn your attendees into customers.
Create the foundations for your next hybrid event
Unlike physical events where the venue and suppliers all need to be rebooked, once you've held one hybrid event, it's easy to replicate a winning format. You can copy the same environment – reception area, branding and settings – and simply change the programmes.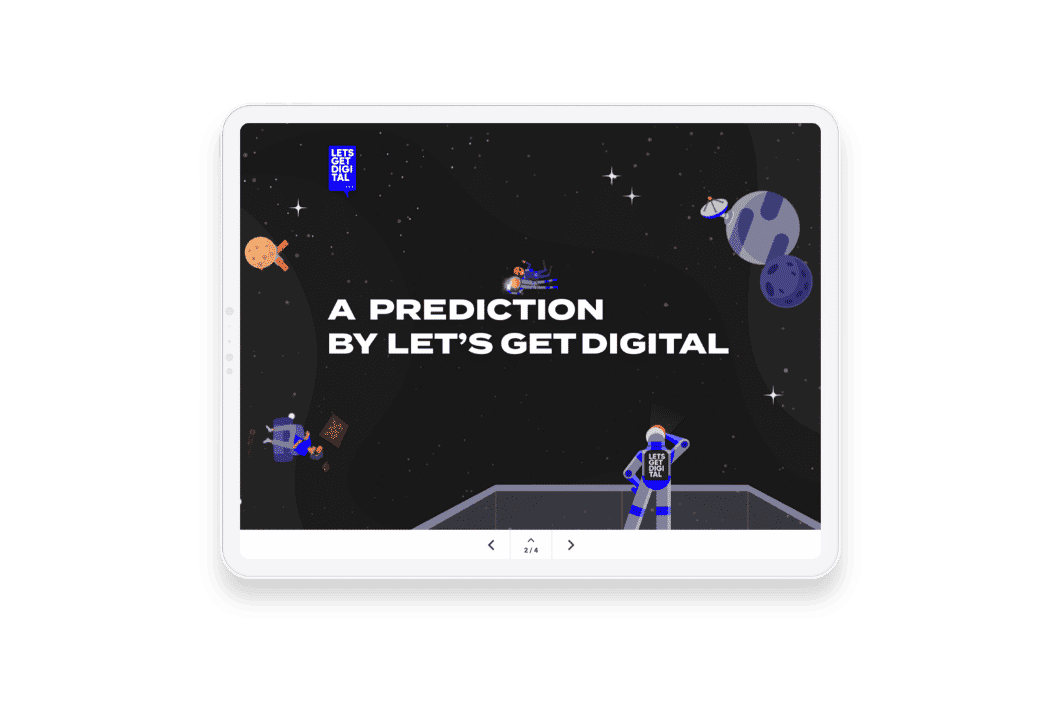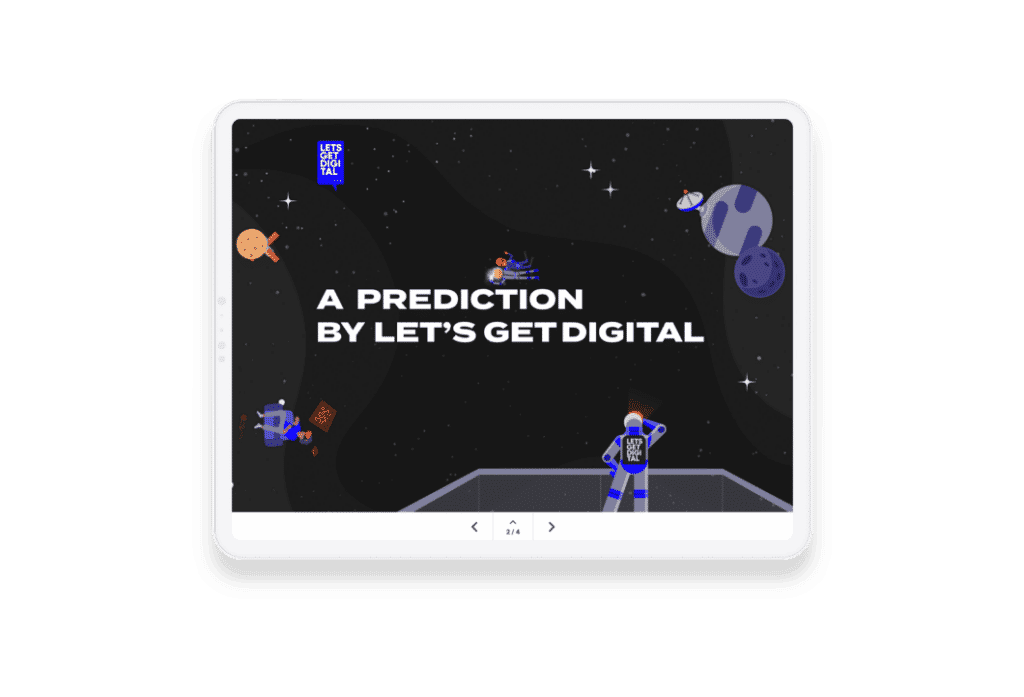 Want
to
gain
some
more
insights
on
how
the
event
manager's
role
will
evolve
over
the
coming
years?
Take
a
look
at
our
whitepaper
'The
Event
Manager in 2030'
.