HOW TO FIND THE RIGHT HYBRID EVENT SOLUTION
Learn how to host a hybrid event using technology that improves engagement and the experience of visitors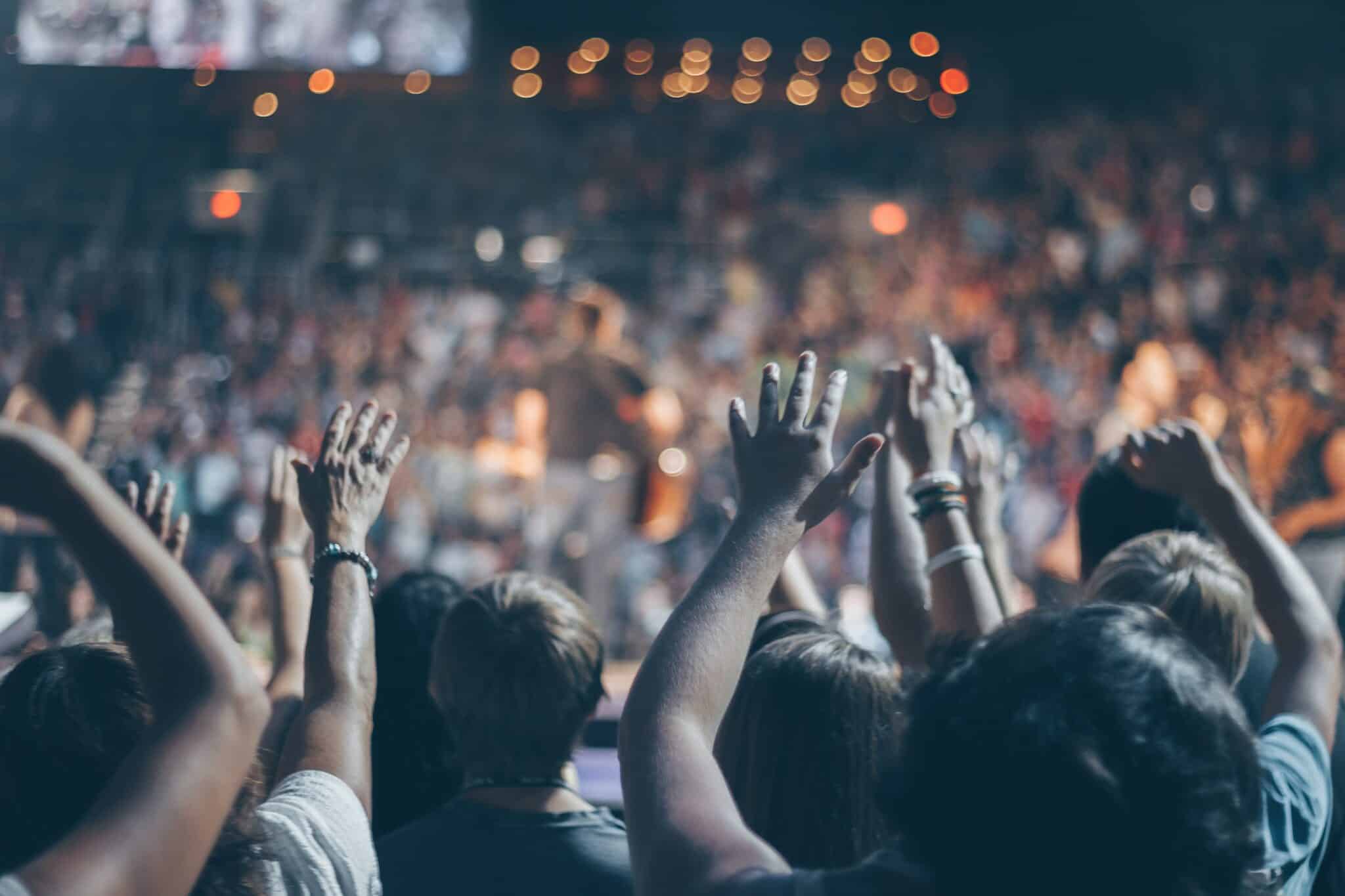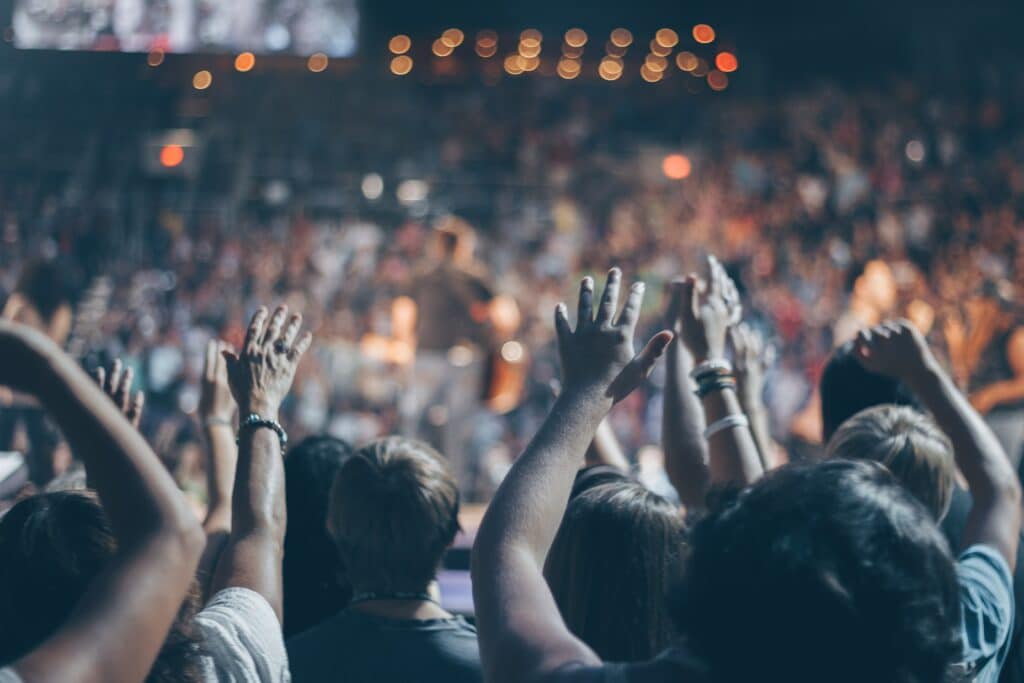 Hybrid events are all about seamlessly combining the best elements of in-person and virtual events to create one super-event. To build the ultimate event experience you need to fuse the interactive buzz of in-person events with the extensive reach and inclusivity of virtual events. How do you achieve it?
In this article, we explore the key components of a successful hybrid events solution from pre-event communication to hosting on the day and collecting the all-important post-event feedback.
HYBRID EVENT SOLUTIONS:
THE CORE COMPONENTS
One of the most difficult aspects of hybrid events is creating the links between your in-person audience and your virtual attendees. Your hybrid solution can achieve this through targeted technology, marketing and communication.

Most hybrid event solutions offer a vast array of cool features but sometimes the choice can be overwhelming for an event planner. What are the must-haves?
YOUR NO. 1 HYBRID EVENT PRIORITY: AUDIENCE CONNECTION FEATURES
All hybrid event solutions should prioritise features that encourage interaction between the virtual platform and the onsite location. At Let's Get Digital we're constantly on the look-out for features that help excite and surprise your guests. We're currently working on a social wall, for example, where text, images, and videos from social media sites (posted online or via the event app) appear on a huge screen at the hybrid event. This connects the two audiences, creating a buzz, while also ensuring that the in-person guests are aware that things interesting things are happening online!

Combined chat tools allow in-person delegates interact with online attendees in the same session, so all your people have an opportunity to engage. We recently hosted Eurovision for 3000 people online where this was particularly effective. For the people at the physical event, they know something is happening online and for the online people, it connects them back.

Your technology needs to be robust enough to support interaction between virtual and in-person speakers (in a panel discussion for example) and to seamlessly integrate pre-recorded and live material.
Mirroring the setup is key to a successful hybrid event solution
It's not just about the wow features [link] although these are super important! You can also promote cohesion in the format at your two sites. By creating a branded lobby for the virtual audience, replicating the layout of the onsite event and using corresponding names for rooms or stages with relevant visuals, for example.
Promoting equal status at your hybrid event
Online visitors can often feel like they're secondary to the physical attendees and it's important to select features that alleviate that. With the right technology you can give virtual attendees the same access to the action as those on-site, allowing them to pre-book appointments and plan their schedule for the day, for example, or providing interactive communication with chat tools.

You can promote full participation in onsite Q&As by having online guests ask questions via the platform (with a moderator reading out the questions on-site and the option to pose questions anonymously this can even lead to more interesting discussions!)
Encouraging networking through hybrid solutions
Networking forms another big part of improving the visitor's experience and your hybrid event solution should offer some interesting ways to do this. Our 'shake to connect' technology, for example, allows digital contact exchange – a user shakes their phone at another delegate to bring up a QR code, which when scanned immediately downloads the contact details. Your virtual attendees should also get the chance to make new connections. You can add a networking carousel where you 'bump into' other delegates at random, just as you would if you were walking around the physical venue. Toilet breaks are another chance to connect and your virtual guests don't need to miss out on that opportunity either – we're working on a where – when you're ready for a break – you simply click to bump in other attendees, using a camera and microphone stream.
Make sure you have a place where you can share files during the event and make these available on demand after the event. With Let's Get Digital delegates can download presentations that they missed or want to rewatch. They can also export new connections, meeting notes and everything else they've gathered during the event in a single click!
PLANNING THE IDEAL HYBRID EVENT
If you want to create a truly cohesive hybrid solution, these themes need to be embedded in the event from the early planning phase including:
Marketing the hybrid elements
Communication ahead of the event will set the scene for its success. Online participation is often presented as a secondary option, i.e. "Here's our next event at this glitzy venue in London. If you can't make it, here's the link to view some of the content online". Not very appealing for the virtual attendee, is it?

Marketing plays a huge role in shaping the perception of your event and whether it is truly seen as hybrid. Give them the details of the event and invite them to select the preferred way to join. Also, don't forget to mention the app!
Inform all guests about the event app and its content well in advance of the day. Ask them to download it and start exploring it, so by the time the day comes for your event, it is second nature for them to use it (whether they're on site or at their desk). The hybrid event app also works as your ticketing machine, providing the QR codes needed to check in to both parts of the event.

The Let's Get Digital mobile apps (for iOS and Android) can be customised with your branding and are an important driver of audience engagement and visitor numbers. Users can read news, watch videos, sign up for sessions, book appointments with each other or exhibitors (this is a big plus for exhibitors who can get in front of their audience much sooner) and connect with other users on the app.
HOSTING THE IDEAL HYBRID EVENT: HOW DOES IT DIFFER FROM IN-PERSON?
You probably have years of experience in hosting in-person events but how should you adapt your approach when hosting a hybrid event? Your provider can guide you through each stage of a successful roadmap but there are four elements that are particularly important for hybrid solutions:
Registration
Clear communication
Keeping their attention
Use the data!
Registration, ticketing, and badge printing needs to be easy and seamless. There should be one system that manages all the requirements for both physical and virtual guests.
Clear communication between online and in-person. Your provider should make it easy to set up two different options for the groups that need to be alerted, and to coordinate them.
The wow features will excite but keeping the audience engaged will come down to careful planning of your events programme. Is there a keynote speaker that most delegates will want to watch? Is there adequate free time to explore the exhibition stands (virtual or physical) and leverage networking opportunities?

As you would at your physical event, guide virtual attendees so they don't get lost, use push messages to alert when events are starting. Overall, make sure you give them space. Your programme shouldn't be too full.
Hybrid events add a great deal of value in data collection too. Gather statistics from usage of the app as well as in-person and online activities. Use this to make your next event even better. (Don't forget with a hybrid platform it's even easier to use your last event as a template – just change up the content and incorporate any revisions from your feedback loop!)
CHOOSING THE RIGHT HYBRID EVENTS PARTNER
The popularity of hybrid events has ramped up since we began meeting in person again after Covid-induced lockdowns. And more and more hybrid and virtual event companies have sprung up to support the demands. Choosing the right one for your business can seem like a daunting task.

There are lots of reasons to opt for a particular vendor but there are a few attributes you should always look for:
Choose a partner who takes the time to understand your needs
If you're at the stage where you're exploring potential hybrid events partners, you should be clear on the goals of your event what kind of platform will help achieve them. Try out free product demos so you can experience their platform in action and the features they offer and see if they're a good fit.

The platform partner should have a clear strategy in place for getting to know your product or service, otherwise it won't be able to determine what is necessary to achieve the goals you've set. At Let's Get Digital, we have an in-depth onboarding process with our clients and production partners so we're all clear on what needs to be done and why.
New and exciting features
Your provider should discuss different packages and features with you, and work to align your goals to the available features. Our clients might say to us 'I need something fun that grabs attention' and we might direct them to our earthquake feature, for example. Everything starts shaking and then a video pops up from the organiser – the surprise effect is a great tool when getting attention is so important.
Hybrid events companies are experts in their field. But their role can be much broader than just providing the technology and technical support. They should be contributing to the overall development of the event by helping you keep abreast of new technologies and opportunities based on their cross-industry experience.
Flexible production support
Similarly, the right partner should give you options when it comes to production (AV) equipment and setup. At Let's Get Digital, we have a network of local partners [link] that can do the whole AV and event set up or, equally, slot in to meet your specific needs.
Make sure you do dry runs in the lead up to the event to see where any potential issues might crop up, such weak internet connection or issues with AV equipment. Make sure everyone is confident on the platform and with the setup. Get the speakers on board for this testing – a great solution needs to involve them. Trial runs are essential for a smooth event.

Online participation will be commonplace at in-person events in the coming years. With the way technology is progressing, the excitement factor is only going to grow! At Let's Get Digital, we're constantly uncovering new ways to create synergies between the online and in-person world – to make attending events easy whichever way your guests choose to join, to excite and inspire them, and to ensure your organisation always leaves a lasting impression.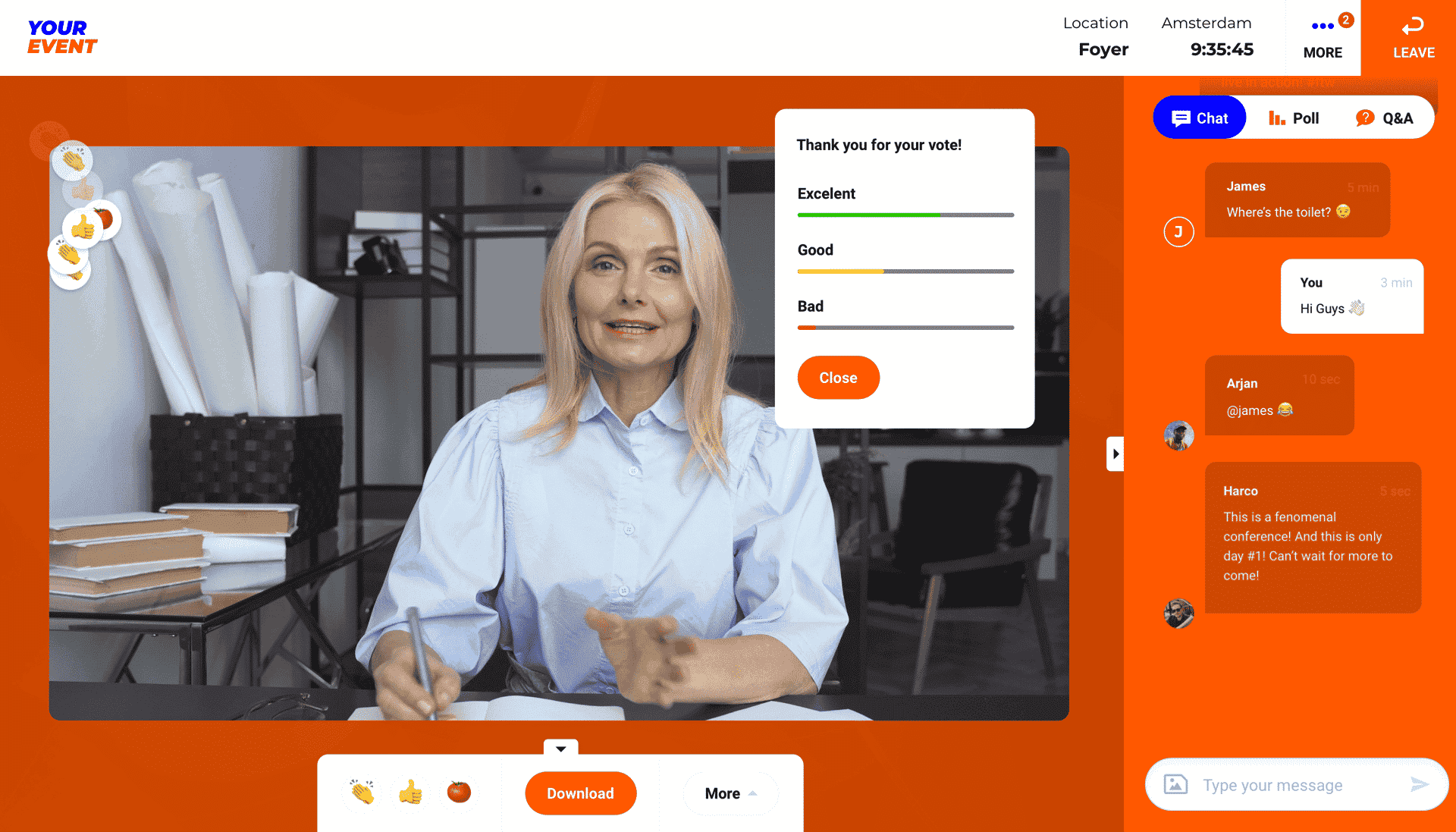 Want to see how we could boost your next hybrid event? Or simply intrigued to try out some of our wow features for yourself? Access your free demo here.