In-person event solutions from mobile event app to badge printing
Let's Get Digital helps you manage your in-person events with seamless and customizable solutions. Enhance your attendees' event experience before, during, and after the event.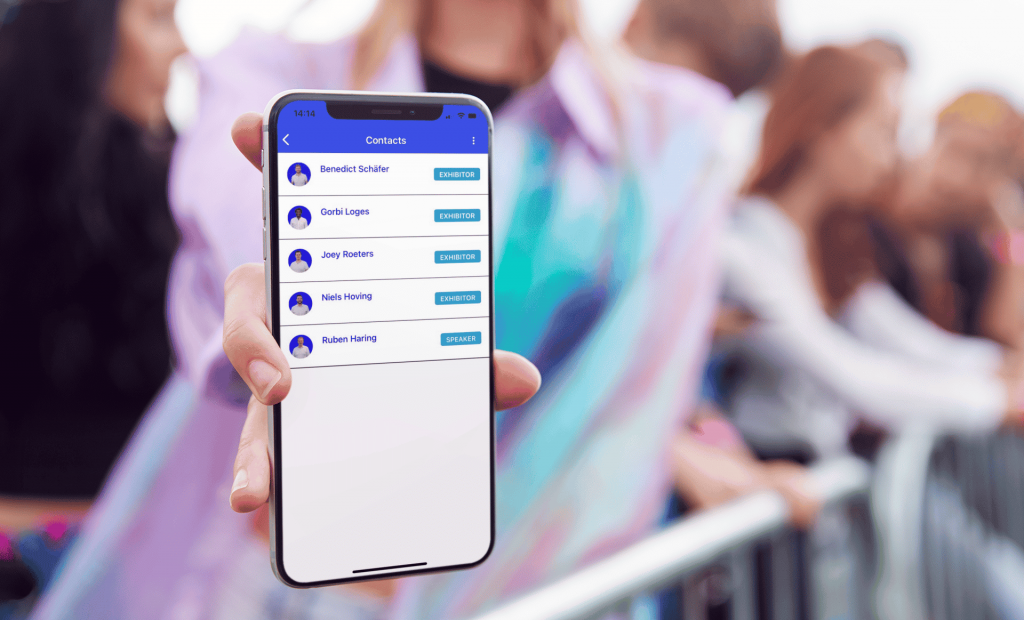 Use mobile event app to turn your attendees into participants
The Let's Get Digital app enhances the physical event experience for everyone. As an organizer, you can increase brand awareness with customization options. Register attendees via the app, keep track of them and keep them engaged with news, notifications and gamification. Also, exhibitors will have their booth on the app and generate more leads through the app.
An amazing event experience in your attendees' hand
Complete your profile and create your personal programme.
Enhance your networking experience through live chat, 1-1 meeting requests, networking tables, or matchmaking.
Stay up to date about any news at the event via the newsfeed, photo albums and notifications.
Discover exhibitors, check their information and plan 1-1s directly through the app.
Easily find your way around the event site or get an overview of different venues via the interactive floor plan.
Experience our mobile event app for yourself. Request a demo, download the app and start your remarkable mobile event app experience.
Kick off your event efficiently with Let's Get Digital's badge printing possibilities. Thanks to the seamless synchronization with our app, your check-in is smarter, faster and secure for the attendees of your in-person or hybrid events. As part of our secure onboarding system, you can create personalized badges and easily customize them with the event logo and colors.
Our system offers organizers several options to check-in their event visitors on site. The app has its own QR code scanner, but participants can also be checked in manually. This is an easy way to check the presence of all attendees and store them in our virtual system.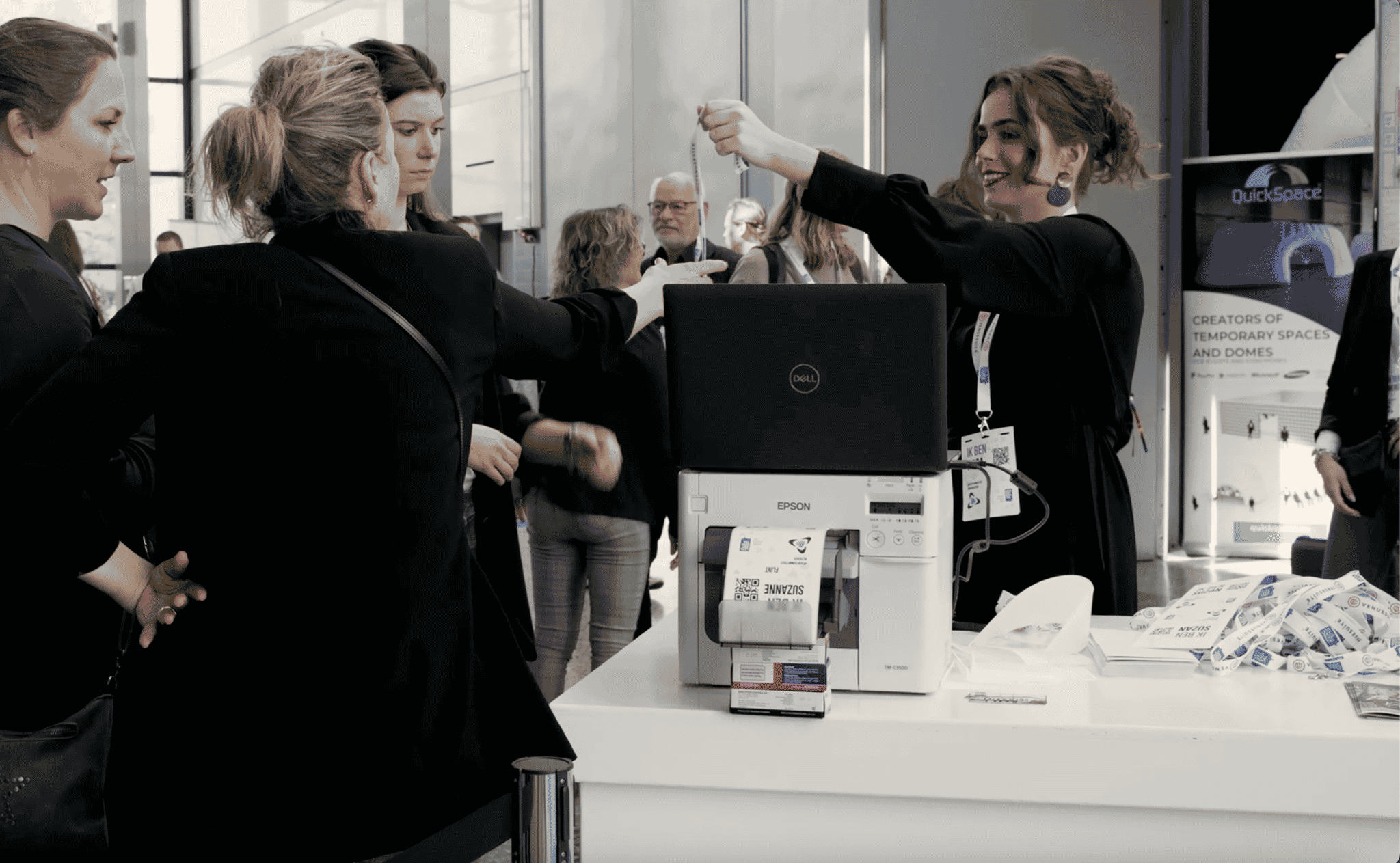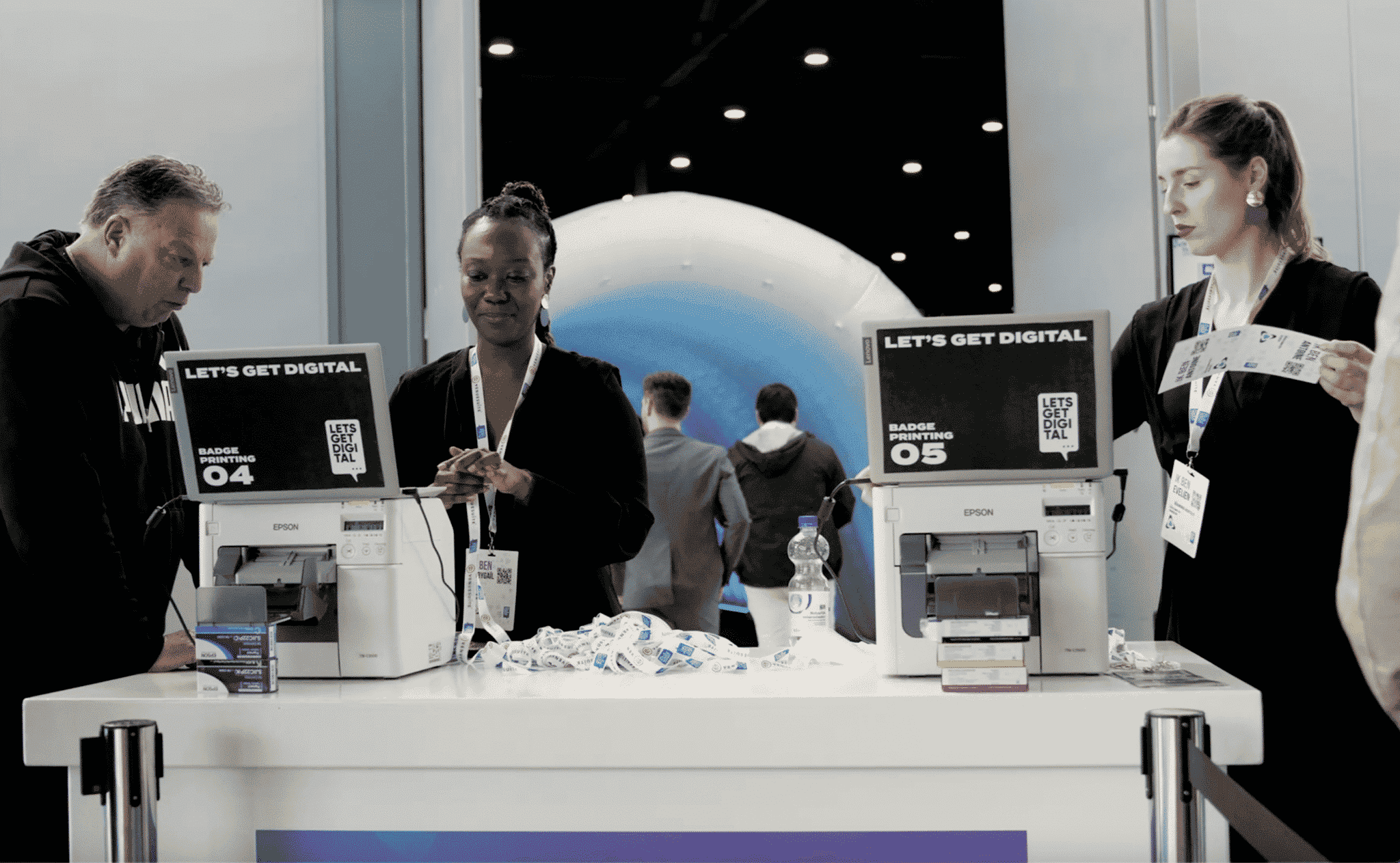 Measure your event's success
Easily gain insights on your event data. Capture the behaviour of your attendees through live polls, engagement rates, visits, connections they've made, and many more.