Organizer Interview – Monique Huizenga
"The ball is rolling again; that's very nice for an event agency of course. We can do it again!"
Monique Huizenga (owner and founder of Niquell events & projects) – Organizer of The Showcase.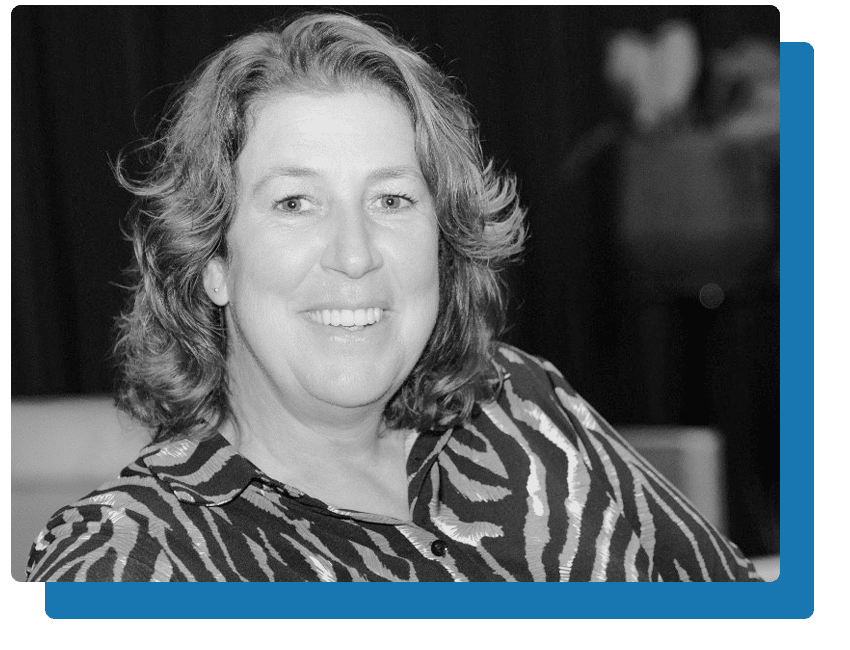 Online events?
Before the COVID crisis broke out, we organized a lot of (mainly physical) events at Niquell. We used to organize small online events, but more in the sense of recording videos and having speakers call in. But, fully online events? We didn't think of that.
And then there was COVID, and almost all events were cancelled. That forced us to think about online events and digital possibilities. We noticed that our clients found this difficult, because they had no image in their head of what a digital event is like.
Just like us, they were familiar with Zoom and Google Hangouts, but it took us a lot of effort to create the full event experience for them with an online platform. That's why we decided to take a smarter approach: by simply showing them how it works with an online event.

The search
After this decision, I started looking for ways to realize this plan. There were plenty of webinar possibilities: those shot out of the ground like mushrooms at the beginning of the COVID crisis. However, I did not get very enthusiastic about these digital avenues. During a webinar, there was mainly one speaker who sent information. As a result, you quickly lose the connection with the people attending your event. We at Niquell want to inspire and connect with our audience, and I didn't see that happening in those webinars.
And so, I started looking for another way – one in which the event feeling would be experienced. That's how I encountered the Let's Get Digital platform. Here, not only could we let our customers experience an online event, we could also experience for ourselves what was possible. With Let's Get Digital, we found out that an online event can be as personal as you want it to be. That was a great discovery.
Let's go digital
After this discovery, our first digital event at Let's Get Digital was soon a reality. To be honest – I found the first digital event terrifying. An online event is very tightly organized. This is partly just like a physical event, but the big difference with a physical event is that a digital hour is really one hour. After that, you have to keep going. And in that hour, you also want to interact with the audience.
In addition, at a digital event, you have to do your best to be interesting and relevant. Visitors to a presentation at a physical event will not easily leave the room. After all, everyone sees you; you're in the spotlight for a moment. But in an online event, the visitor does not have to walk in front of anyone to leave the room. That gives an organizer a challenge: you have to hold the attention of the visitors all the time.
What I have discovered is this: to organize an online event, you definitely need knowledge and experience. Organizing events remains a profession in itself. I was therefore able to apply my knowledge and know-how to the platform of Let's Get Digital. I finally felt like a real event organizer again while setting up the platform! It's certainly not the same as picking a location and dressing it up, but it's a wonderful alternative.

Digital… That feels like physical!
Although I found it very intense, the event was a success – even in spite of the human mistakes that also came to light digitally. For example, it is very difficult to start with the network speeddates if the speeddates are not turned on! A bit awkward, but something to chuckle about afterwards.
Those kind of small mistakes made the digital event feel very human. A button that doesn't work can, of course, also happen on a physical event. That confirmed to me that online events remain human work. Thank goodness!
People's reactions were also very nice to receive: 'this is crazy!', 'is that possible?' we heard from all sides. You really notice that people start thinking about the possibilities of a digital event. We are very proud that the event 'The Showcase' has set something in motion!
Quite a changeover
Because of the COVID crisis, my life has changed completely. We went from live events to online events, so my work has made a 180 degree turn. I now realize that everything can be organized online, and that the same beautiful possibilities are available. Even networking online is easy to do!
When you're networking during a physical event, you're more likely to reach the people you know. Speed dating on a digital platform gives you the chance to get in touch with people you don't know. This makes making contact with new contacts more challenging, but also a lot easier.

The Event Ball is rolling again!
Our event 'The Showcase' has brought us a lot of business. We received a lot of requests and the event ball is rolling again. That is very nice for us as an event agency. We can get back to work!
If I have the choice, I hope that we will be able to facilitate live events again in the future. I will certainly take the digital experiences and possibilities with me to enrich a live event. I don't believe that the digital possibilities will disappear again; that we will go back to the way it was before. However, I do think that in the future it will be more of a choice: do I want to connect live or digitally? That's a great opportunity for hybrid events. It's quite a switchover, but at Niquelle, we are ready for it!
Click here for the aftermovie of the online event.