"We even had the idea to deliver food, just to be able to do something."
Bas and Ruben see their dream fall apart. On March 15, 2020, it will be announced that all events are prohibited until September 1st. A fast-growing company called EventInsight sees sales plummet to zero – nothing, zilch, nada. Literally every event will be canceled.
Are our cheerful friends going to let this get them down? No, of course they won't. Enthusiasm and fanaticism is what keeps them going. Bas Krijgsman, co-founder of Let's Get Digital tells us: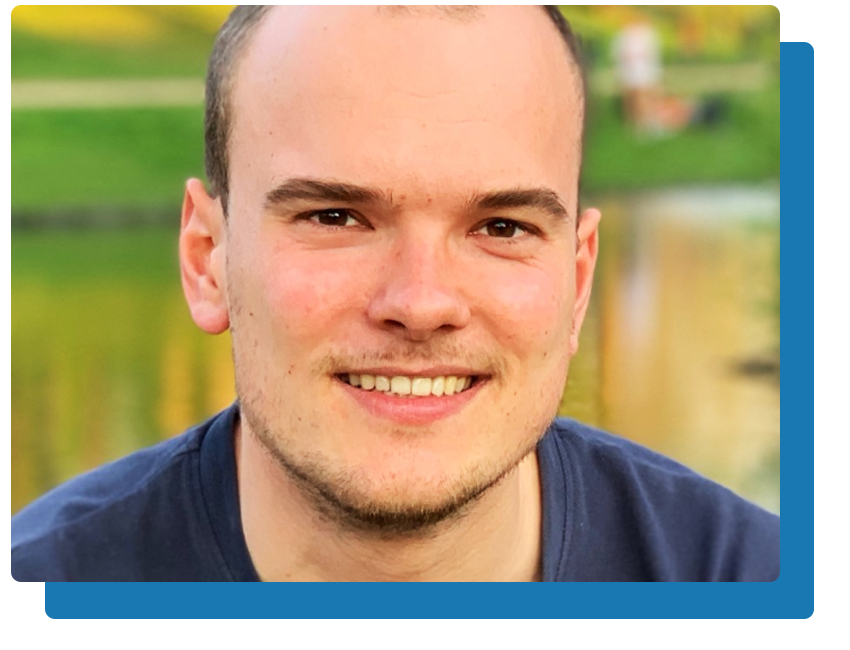 Life was good
Before Let's Get Digital was created, we went under a different name: EventInsight. We developed a tool with which we facilitated networking for visitors, and ensured a connection between the organization and visitors. The best part of this was that we made data from the event transparent.
EventInsight was entirely focused on physical events. We were just two years on the road, had an app with a growth of 15% to 20% users per month, and were active in more than 20 countries. We were working hard, but with a lot of fun. Life was good.
Everything went at a fast pace
Then came COVID-19. It was only a matter of days before our first event was cancelled: an international event aimed at the Chinese market. Of course, it couldn't happen as planned. We already began to think 'the shit is hitting the fan'; but before we knew it, the phone was ringing off the hook.
We all received event cancellations in no time – and it went really fast. Once in a while, when an email came in, we almost jumped out of our chairs with joy. However, it too was a cancellation. We started with events in 20 countries, and within a few weeks we had nothing more to do.
"We even had the idea to deliver food, just to be able to do something."

FoodInsight?
What now? We suddenly had to do something completely different. This was very contradictory for me. As a business, of course, it wasn't fun. Yet, as an entrepreneur, I did find it interesting. I secretly enjoyed getting back to work creatively and taking on a new challenge.
The challenge was to get our employees back to work as quickly as possible. They were now sitting at home and wanted to work, but that was not possible. We didn't like that. We even had the idea of delivering food – just to do something.
Group quarantine
One broke Saturday morning, I had a hunch. I called Ruben and asked, "why don't we quarantine the whole team? We rent a camping farm somewhere in Drenthe, and turn it into a party – and at the same time, we're transforming our app into a digital platform". "Let's Get Digital" was Ruben's immediate call to battle. "Hey, good name Ruub", I said nonchalantly.
After that conversation, we called the team together. At this moment, suddenly, everyone is standing in front of you, wondering what we're going to do. While all eyes are on you, you have to answer. The plan was to quarantine each other in a house for four months, brainstorm, and come back in October. That's how it was said.
Boosting creativity
While the whole world was in lockdown, we were working on a beautiful product. To boost our creativity, we organized all kinds of things: ping pong tournaments, bootcamps, presentations. We even built a real escape room. All previous team days fell into obscurity with this getaway. We had one beautiful moment after the other. You are no longer colleagues, but roommates.
The original plan to go into hiding for four months ended up being three days. We soon noticed that event managers didn't dare to talk about October either. That's when the deciding factor came. "What if we make a backup plan for that? A digital event in October. Then they could at least download our app. And if we can't do it physically in October, we'll offer everything digitally."
"I think we might have some Bas here," Ruben said to me. "Yes, I think so too," I replied. And think how much travel time and CO2 we can save the world with this…"
Now, the idea of a digital event has been pitched. No matter who we pitched it to, everyone loved it. Within three days, another event was planned, and our energy level was at 200%. Then we made a bold statement: "It'll be ready in three weeks". We didn't know if that was going to work, but we were going to make it happen.
The 21-day working week
And, it did. None of us really had experience with digital events, or had ever thought about them before. Not everyone knew what to do. It was still in our heads, so we had to translate it to reality. I think we had a 21-day working week to get it off the ground. We worked extra long hours as well, from 9 in the morning until 9 in the evening. You should have been there at the office – it really barreled forth like a freight train!
We set the bar high for ourselves by imagining it very different from a classic webinar. We wanted to match the experience of an actual live event. We wanted visitors to say at dinner "I went to an event" and not "I followed a webinar".
This transformation was a huge challenge. From digital support at a physical event location, we suddenly became the event location… and digitally as well. In this role, we really had to grow. I think the hardest thing about all this was that everyone wanted so much, more than was good for them. It did lead to difficult situations where we couldn't see the forest for the trees.
Still, where we wanted to go became clearer and clearer, and the platform gradually evolved into a real online event location. In order to stay as close as possible to the event experience, we built several functions in our platform: from a check-in to a network carousel.
Then the moment arrived – the Let's Get Digital platform was ready to use. Many of our customers were happy to use it! From one to two physical events a day, we're already at 14 digital events a day. That's quite a difference. We have huge peaks where suddenly 20 customers call us and want our attention at the same time. That's a bit of a rush. Fortunately, we now have a much larger team.
Don't go with the flow
The Let's Get Digital experience has changed my life. I'm working all the time. We've already gained a lot of experience, but that means I often didn't have a weekend. If I did have a weekend, I'd be back at work by Sunday afternoon. But, it was super fun!
I found it a great challenge to work in a different mindset again. If there's something wrong with it, I often make a switch, but this time I follow through all the way. This experience has taught me that, when something happens, to adapt even faster and come up with a solution… instead of going with the mainstream.
All this has also changed the team. We've gained a lot of experience, learned a lot and become even closer. Nobody can take that away from us anymore.

Offline? No way
Before the whole crisis, I would've said (of digital events, anyway): they MUST be offline. People need to see each other, 100%. Now, that's really turned around 180 degrees. Even after COVID-19, you're not going to do everything offline anymore. It saves so much time and you don't have the same hassle as before.
An online event is also less harmful to the environment, and more accessible to more people. The digitization of events, for example, suddenly makes room for students at a typically expensive medical congress.
Anothing thing I like about our platform is that it's easier to talk to people during our events. You no longer have to look for certain people you have spoken to or want to speak to; everything is logged. Let's be honest – even though people say they're social, almost everyone finds it scary to approach someone.
Our matching software does that for you in an easily accessible way. A medical student who wants to speak to a well-known speaker? Why not! This way, everyone gets out of their network bubble to meet new people.
And that's how the success story of Let's Get Digital began. The men received national attention from SBS6, BNR news radio, and many other media outlets due to the group quarantine. The platform has turned out extremely well. In fact, it's starting to fly. Sales triply exceed even the best forecasts…