"You're the star of the show without even knowing it"
Bart Joling (director Ten Stripes) – Speaker during The Niquell Showcase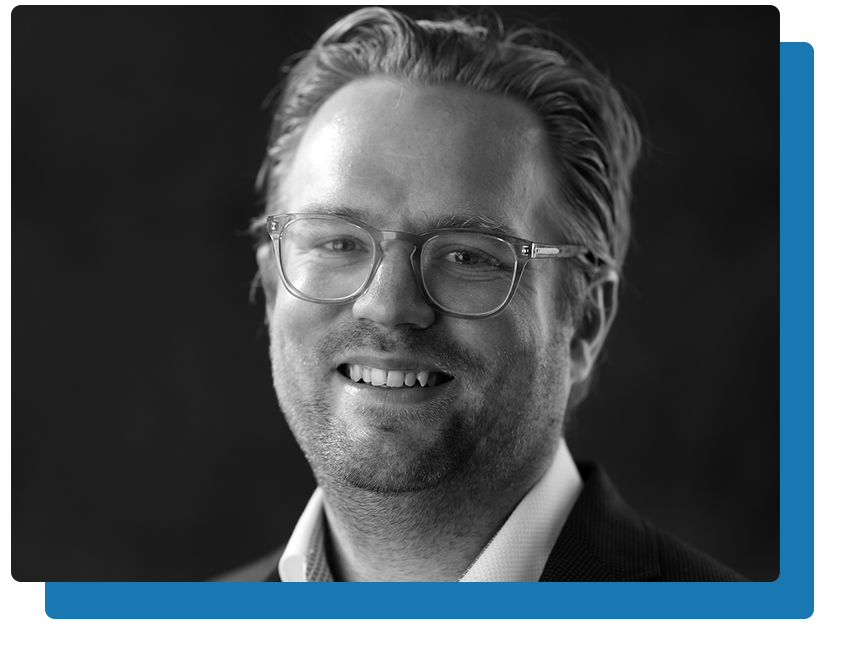 A digital event: (outside of) normal?
I'm very digitally minded myself, so when Niquell asked me to speak at a digital event, I saw it as a nice new challenge – and it is.
During the event, I talked about impact marketing and how to make your commercial and impact goals go hand in hand; and, naturally, bringing it all into the real world. It's very special – we've gotten used to video calling by now, but such a digital event is very different.
"Hello? Is anyone there?"
You're standing in a room with a big screen behind you. "What if it could be different?", the viewers could read on my screen. I don't know who was in the room, because I only saw myself. As a speaker, you then become very conscious of your own behaviour. This also made me more expressive; made some big gestures and used exuberant facial expressions. It's handy, because you can immediately see what that looks like for the viewer.

Seeking out interactivity
After a while, I was totally into it, but I had to get used to it first. Once in a while, I asked the audience a question and got answers in the chat. This interaction worked well, until at some point something strange happened. There was a viewer asking me a question, but it didn't happen in the chat. Due to a small mistake, I abruptly came face to face with this viewer, who suddenly appeared on my screen. This was a nice moment. I really liked seeing another head – the interaction is much more fun!
Stargazing
Towards the end of my presentation, a network carousel was organized. Here, based on an algorithm, I was matched with a viewer. If I had a viewer in front of me, it was often very enthusiastic, as if I were a celebrity. You are, as it were, the star of the show without knowing it yourself – only, I didn't have to sign digital autographs. No, that's silly (it would be a cool feature by the way)!
With a digital network carousel like this, you chat with people you might otherwise never speak to during a physical event; and if it's fun, you can easily add each other on LinkedIn with a button. Ideal! I got good connections and even great business out of it.

Is this the new normal?
Well, is this the new normal? I don't know, but at least the platform of Let's Get Digital is incredibly well built. Content, interaction and networking in this case works even better digitally than physically. I can get in touch with other people in an easily accessible way, and they with me. I have to admit, it's crazy to talk to a small camera to an audience you don't see. Being the only one (audibly) laughing at your own jokes also feels strange. But, if I can believe the live chat, my viewers were on the edge of their digital seat… and that's what you do it for!
Click here for the recap movie of the online event.