This event is remembered by millions, Just like yours.
The first man on the moon? The first telephone? The first movie with sound? Human history is complex but some things stick in our collective memory. We guarantee you: nothing else will be remembered quite like an event hosted with Let's Get Digital.
Get our whitepaper to indulge yourself in all the knowledge on how to organise a (freaking fantastic) hybrid event:
When you are dealing with the challenge of organising an event, for yourself or for your client, you want it to be remembered for a long time. You can create your own memorable experience with the software from Let's Get Digital. How do you do that, and what can you do with it?
Read about it here.
Not (just) about features
Well, you are probably looking for the best features. Features are hygiene factors; real events are about experience.
With our unexpected event storyline, we break the ice and give your event a kickstart.
The unique experience we create will not only let your event stand out, but also make it memorable.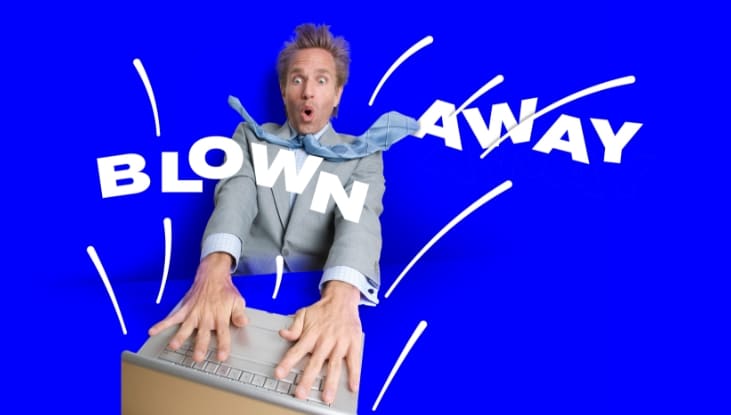 Being who we are – Let's Get Digital, if you weren't sure – we're not snoozing on the ever evolving event business. We know when the hype train leaves and take just one train earlier to make sure we're on time. Getting on board with Let's Get Digital gets you the best and most interactive online event platform. Virtual or hybrid, we offer a space to host your lectures, conferences or other events in an exciting way. Grant your guests an unforgettable event experience and blow. them. away.
Online? On-the-spot? Cross-over?
We remove the threshold of online interaction. On our virtual congress platform, visitors will enjoy easy ways to interact: with the partners at the booths, a workshop giver or speaker and most importantly, with each other! Chat in the lobby, or connect in a 1-on-1 session by joining a networking carousel. Make new connections and create unforgettable experiences on the virtual congress platform by Let's Get Digital.
We'll share our knowledge on how to host the most unforgettable and unbelievable events ever.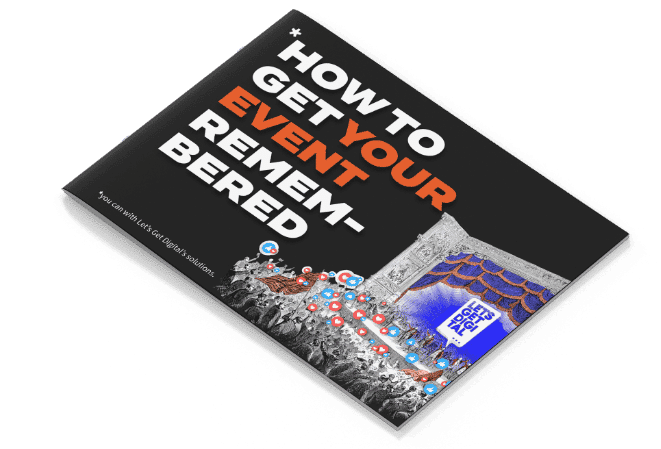 There was a time when we still had to travel to an event by horse. Or carriage, if you were lucky. We only know this because we've seen all the famous paintings of lavish people walking around with amazing ball gowns or in fancy suits with canes to match. Well you know what? If Let's Get Digital existed in these times, there would be paintings made of the events we hosted. Because our events are made to be remembered by millions.
Flying cars ain't got nothing on us. We're innovative, creative and nothing will stop us to get you your ultimate event. We'll pull out all the stops to make sure you're fully geared up and ready to host your own amazing hybrid event. We might not be able to take the flying car to your event (yet) but we promise you interaction that makes breaking the fourth wall feel like it's peanuts. Welcome to the future, baby!
Find out why you should join us
Not everything in the future is robots! Read our whitepaper to get up to speed on how to host. Host the most unforgettable and unbelievable events ever.