Sales and marketing is a numbers game. That's why you can gather data during the event and analyse it afterwards in a GDPR-compliant way.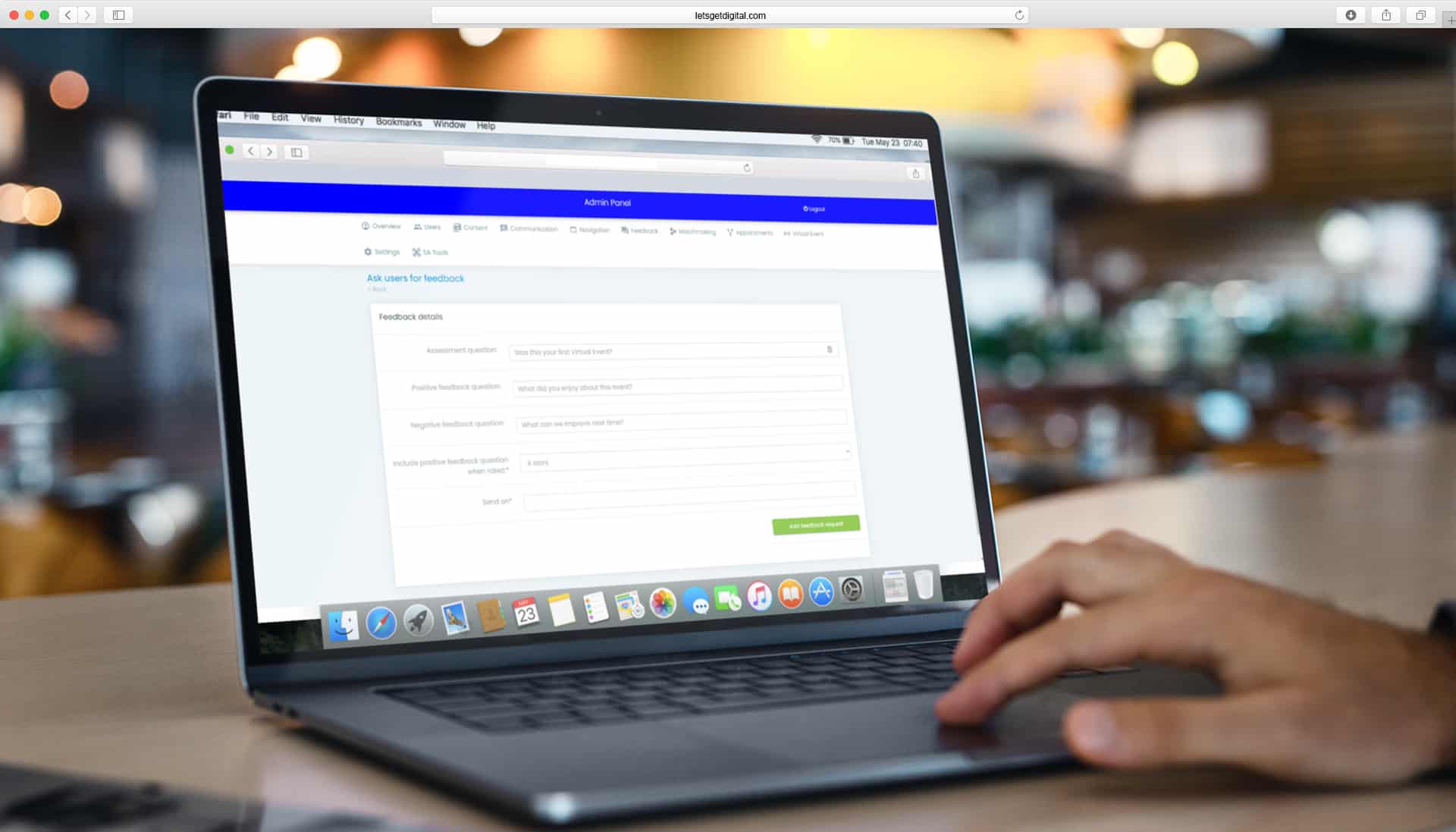 Send out push notifications to receive instant feedback on Let's Get Digital from your users. Customise the questions, send it out and learn immediately from the feedback.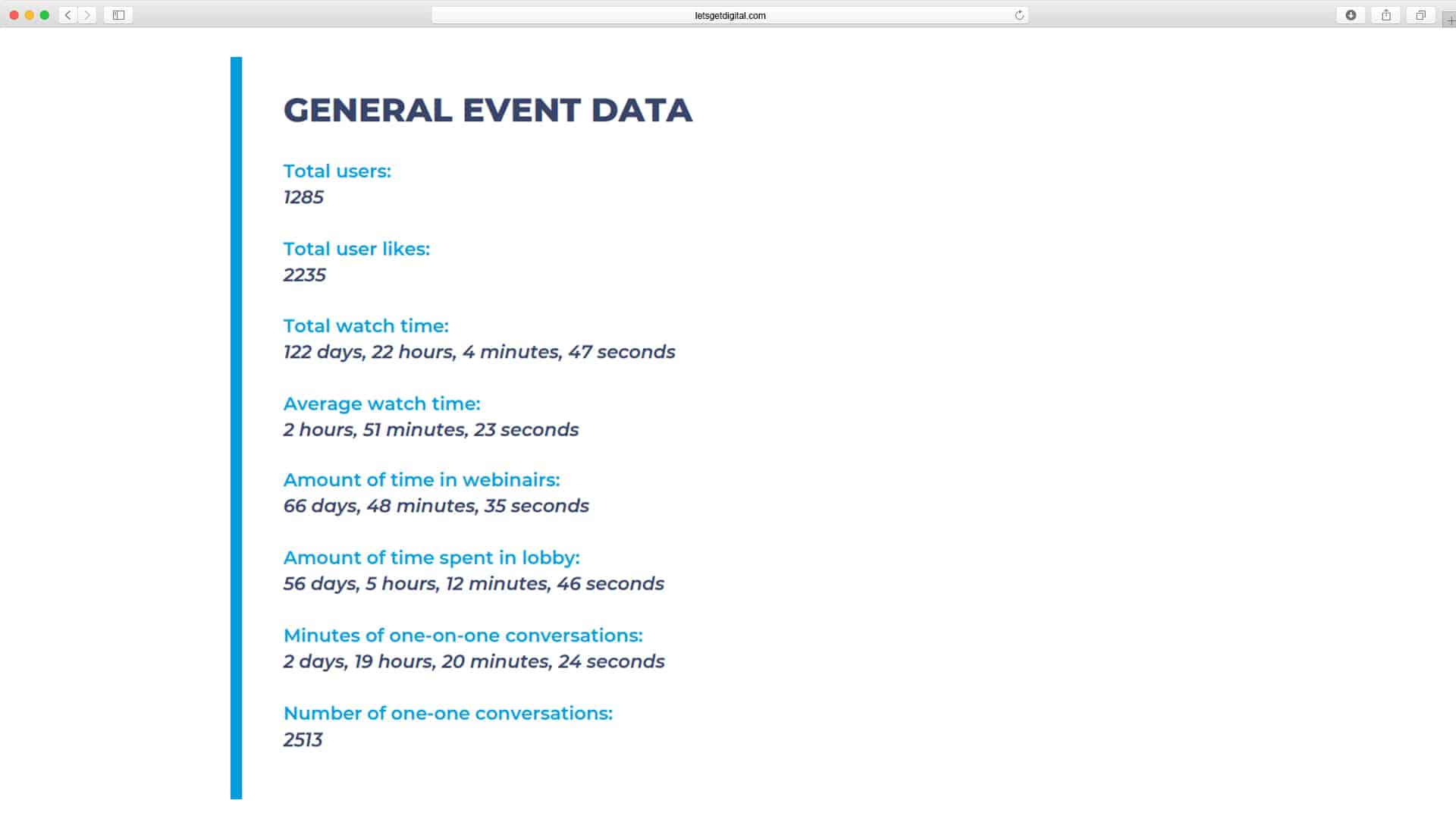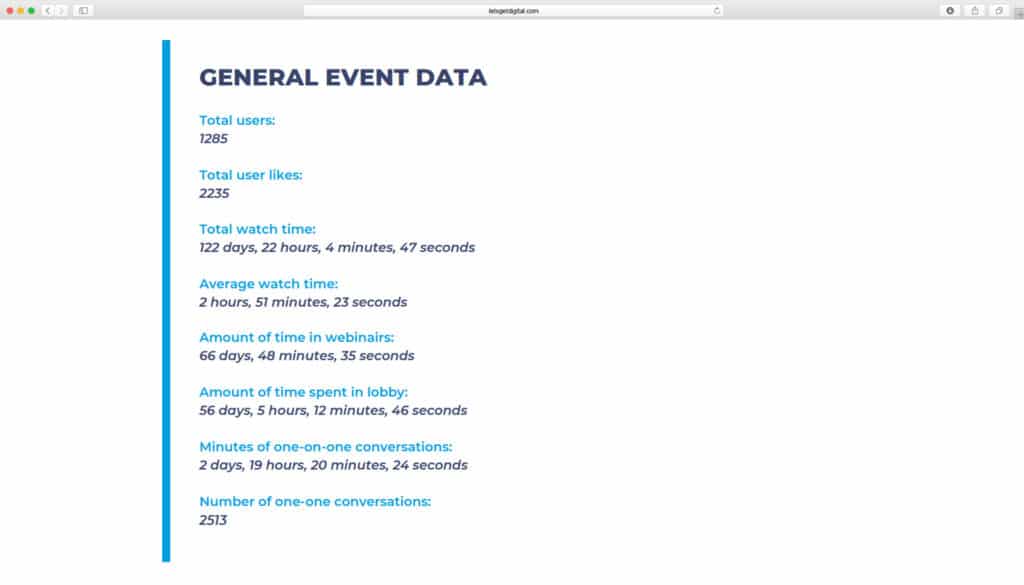 Let's Get Digital gathers all statistics so your entire organisation can learn from it. Marketers can prove the ROI of the event and capture campaign ideas from the chats, polls and all other engagement with the users. That goes for Sales too, as it's great intel to approach new leads with.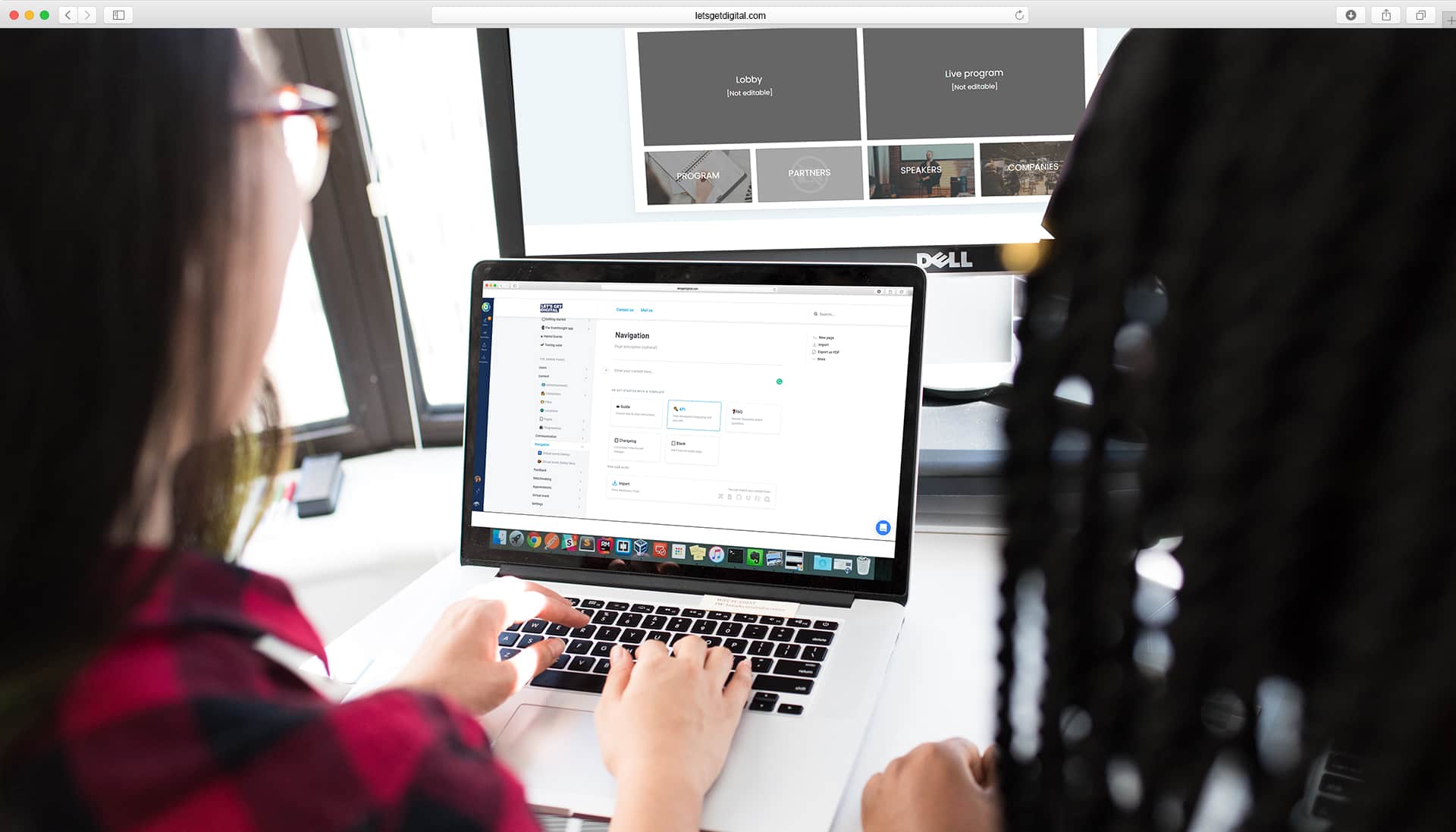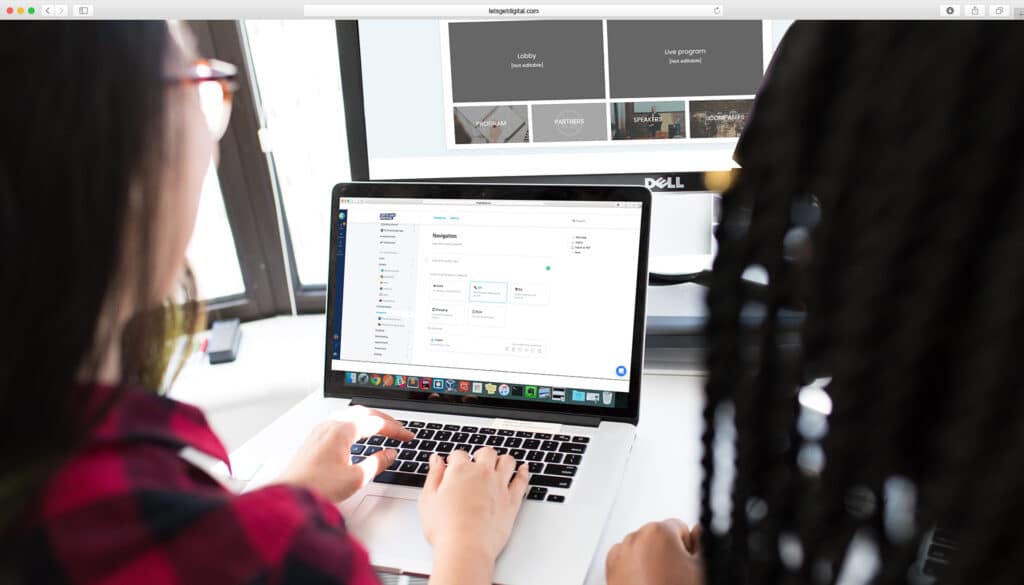 Customize everything yourself using our documentation, call in help from a partner or find a balance in between. This makes sure you can tailor it to your needs, skills and budget.