Create the most engaging sessions
Gather Q&As, chat with or poll the audience, share files, have live interaction with the audience and do much more during your session. Engagement will be the middle name of your events.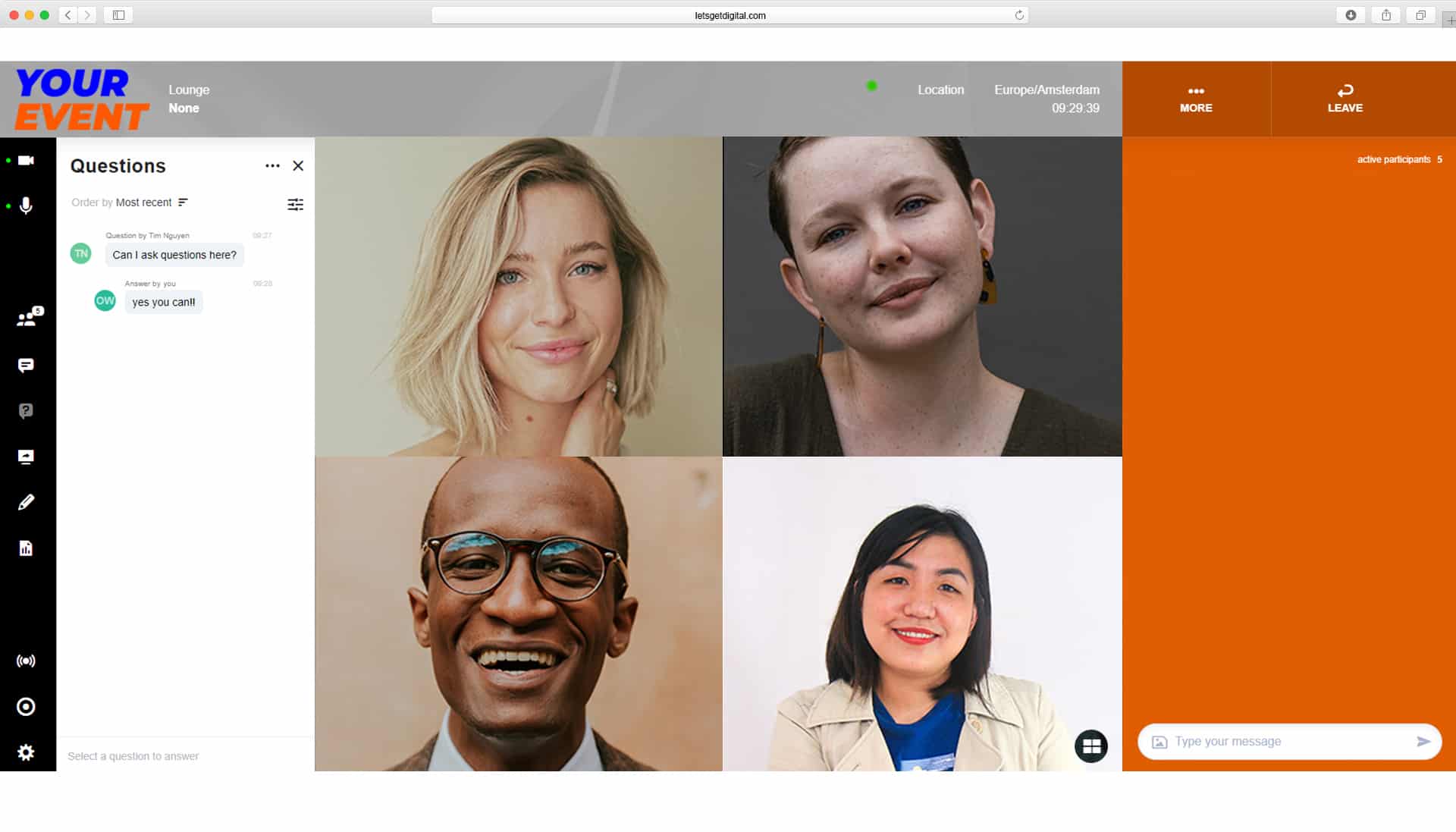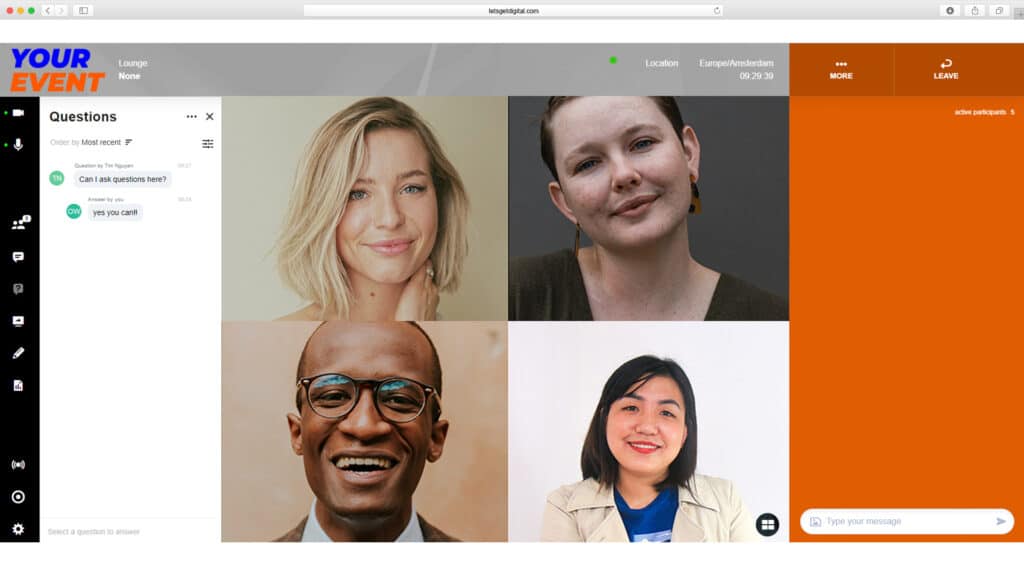 Some users like to lurk, some like to chat, while others prefer to wait for the usual Q&A to fire off their questions. By giving them multiple options to engage with your speakers, they can participate within their comfort level.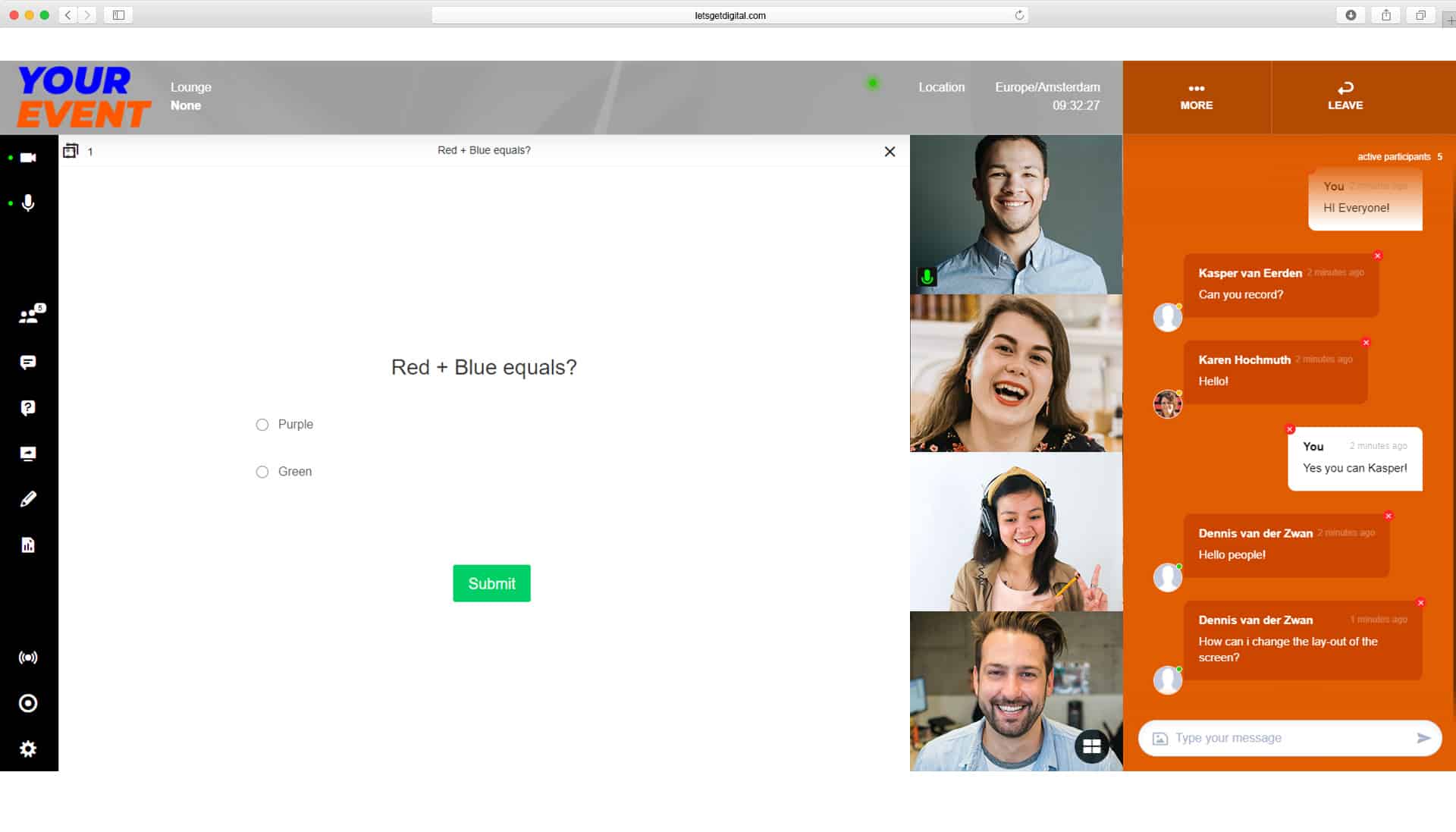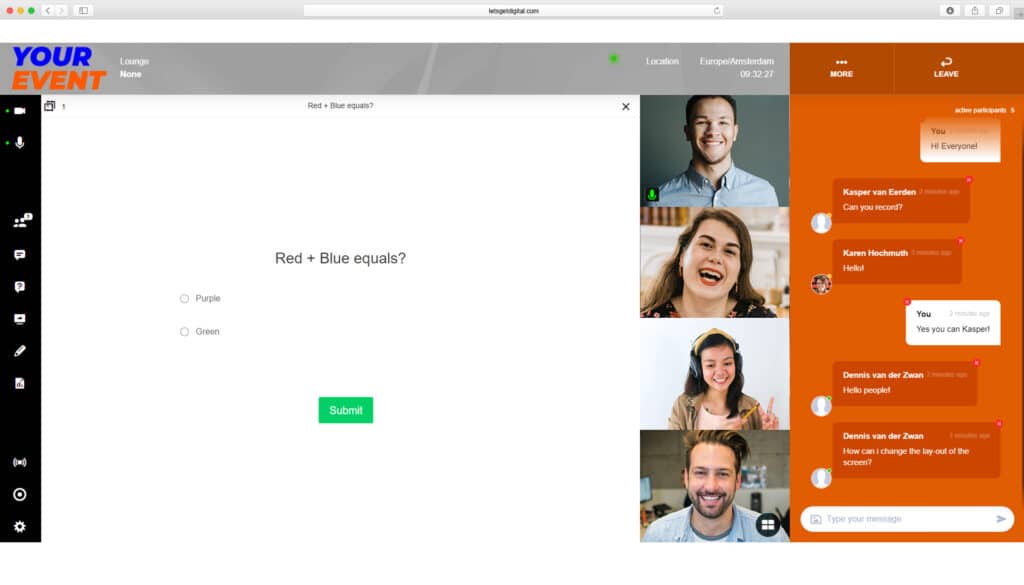 Speakers need to lead the engagement if they want their session to be a success. They can use features like polls or Q&As to keep users glued to the screen. The chat can be moderated and questions deleted should this be necessary.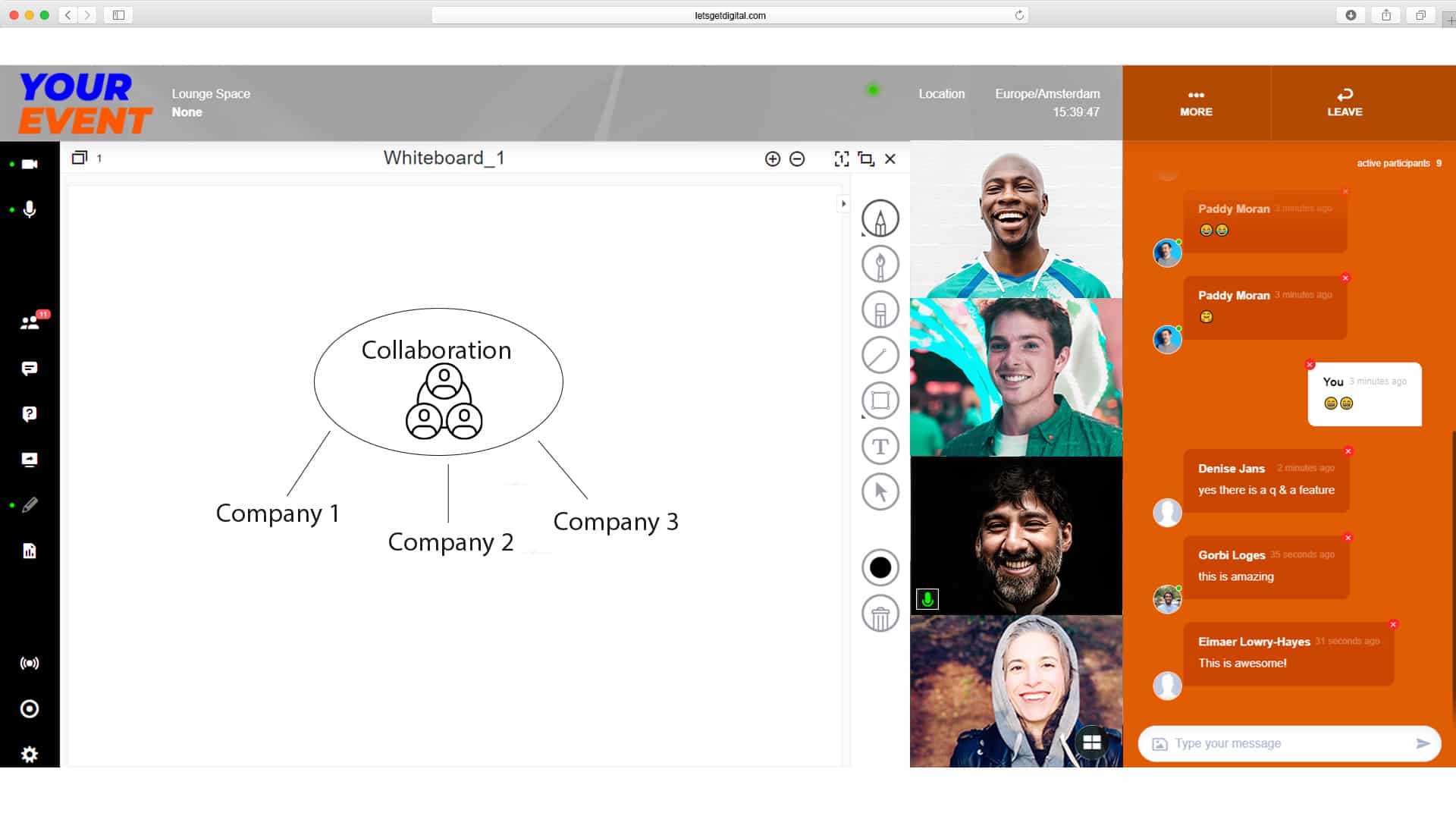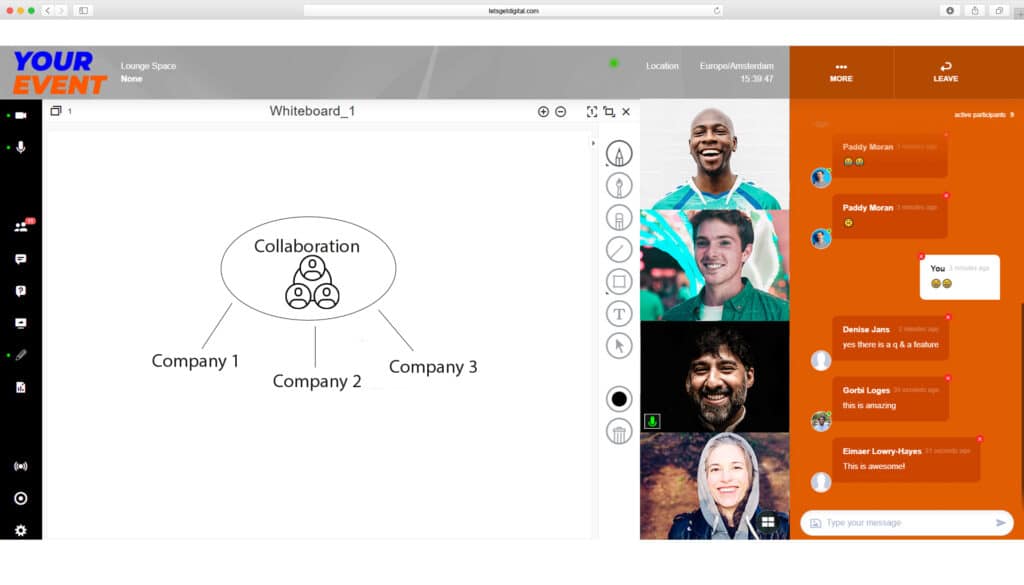 Use the built-in digital whiteboard to turn the abstract into the concrete. Or share your slide deck, practice materials, ebooks, checklists or other lead magnets. Everything is available in the content library for easy access.