Live CO2 footprint dashboard
Share your emission savings
Show users how your virtual event has positively impacted the environment with fewer CO2 emissions.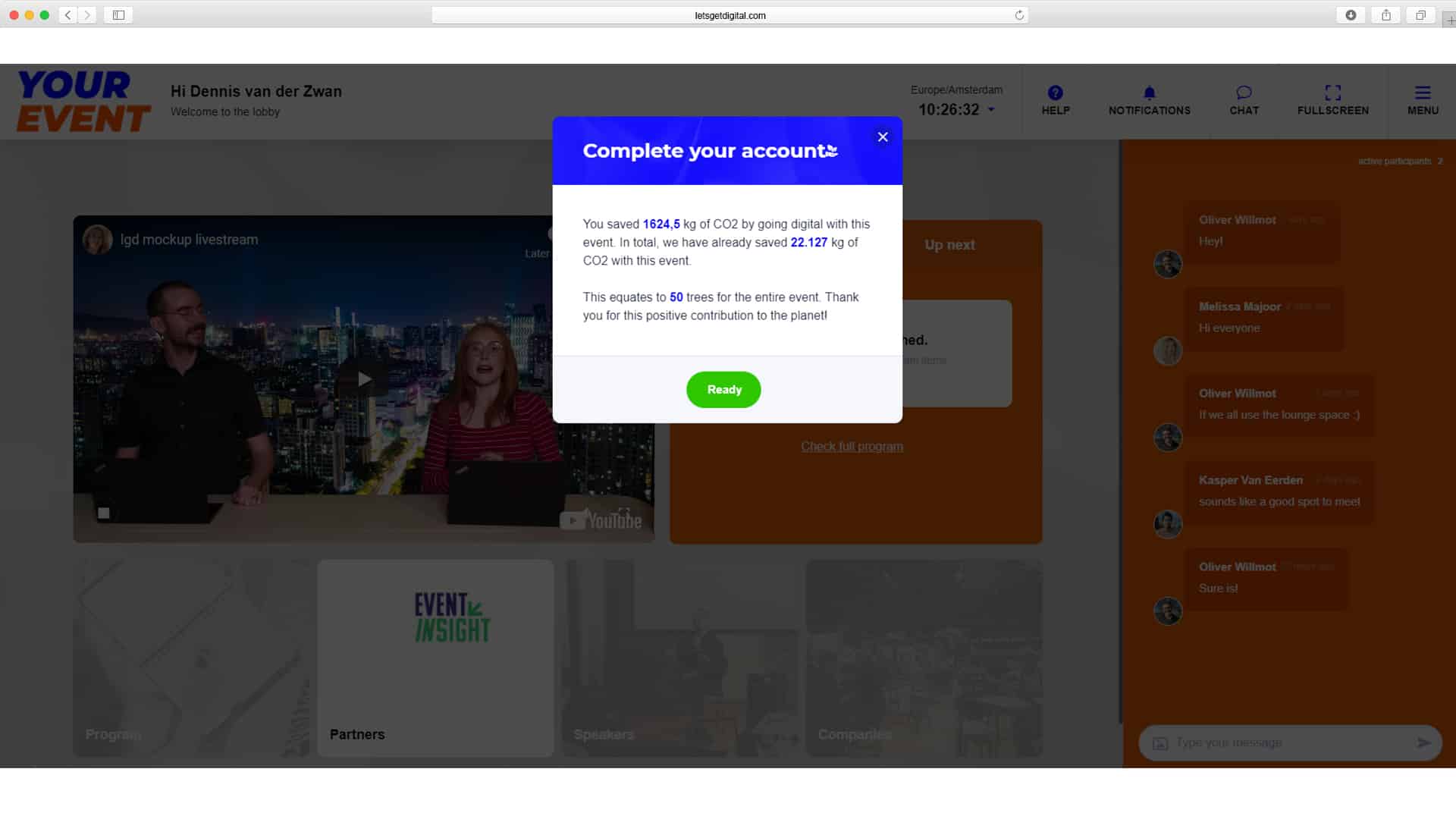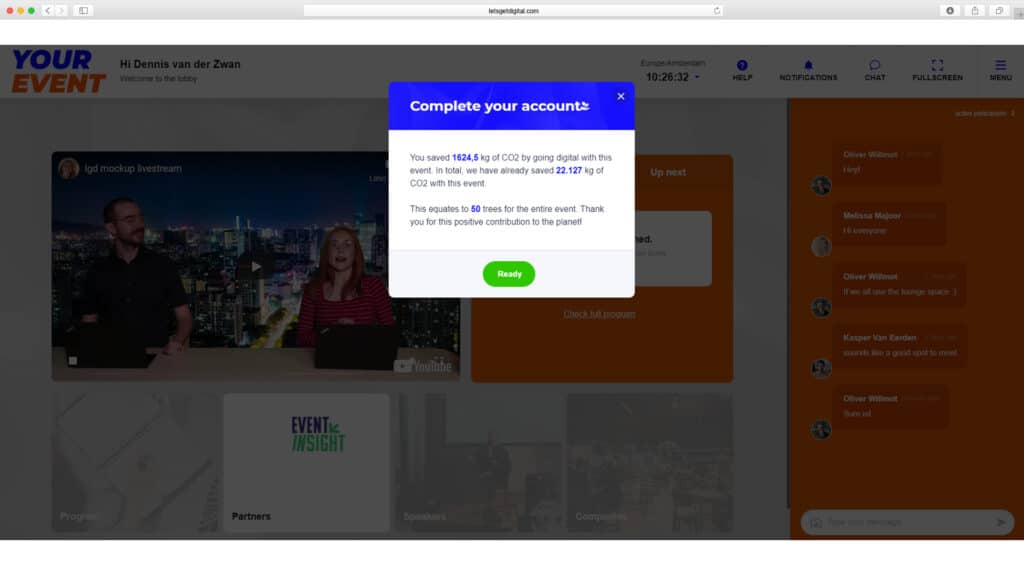 Personal sustainability counter
We show users how much CO2 emission they've saved by attending a virtual event instead of an in-person one. They can see on a personal dashboard how much they've saved.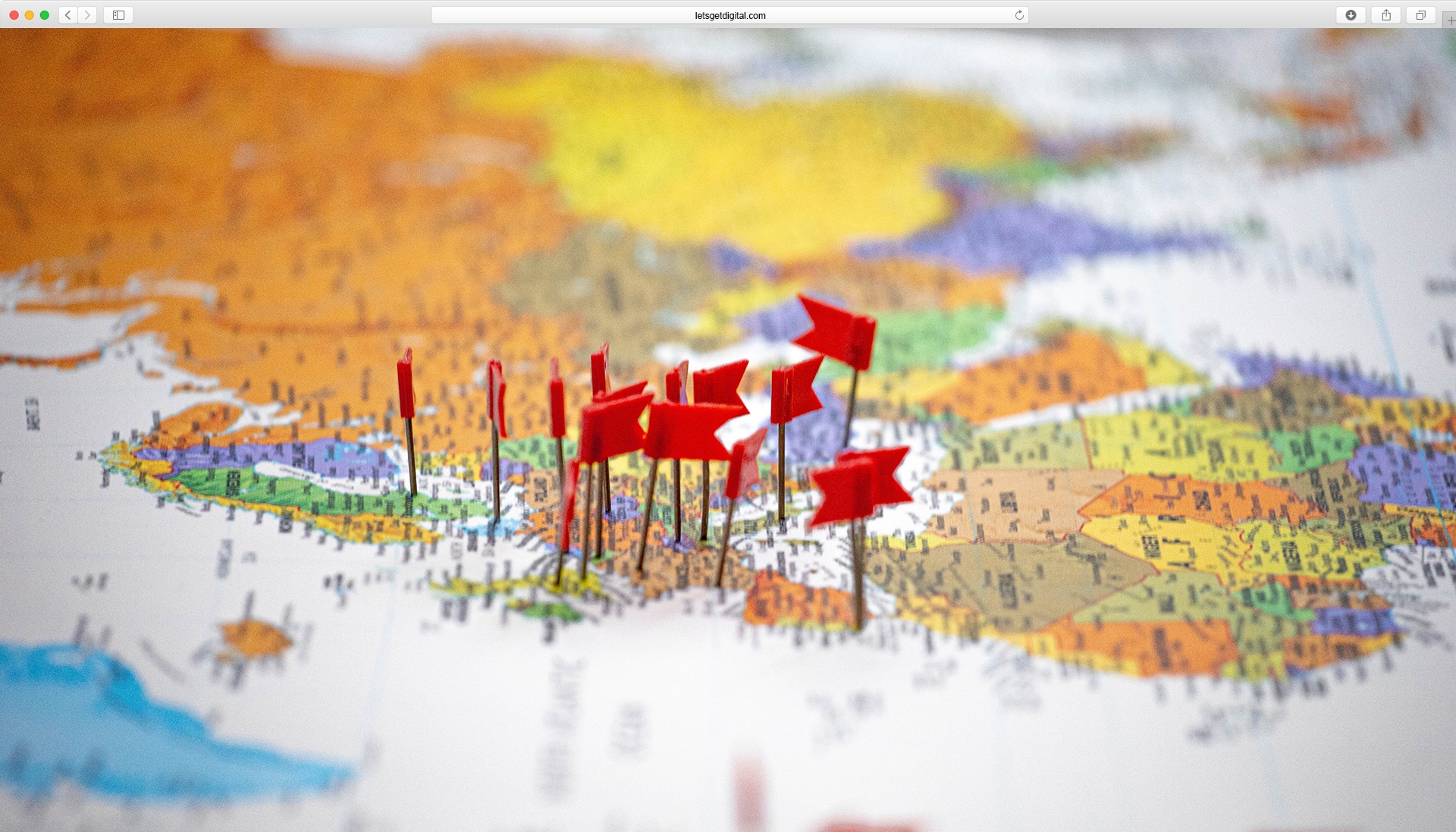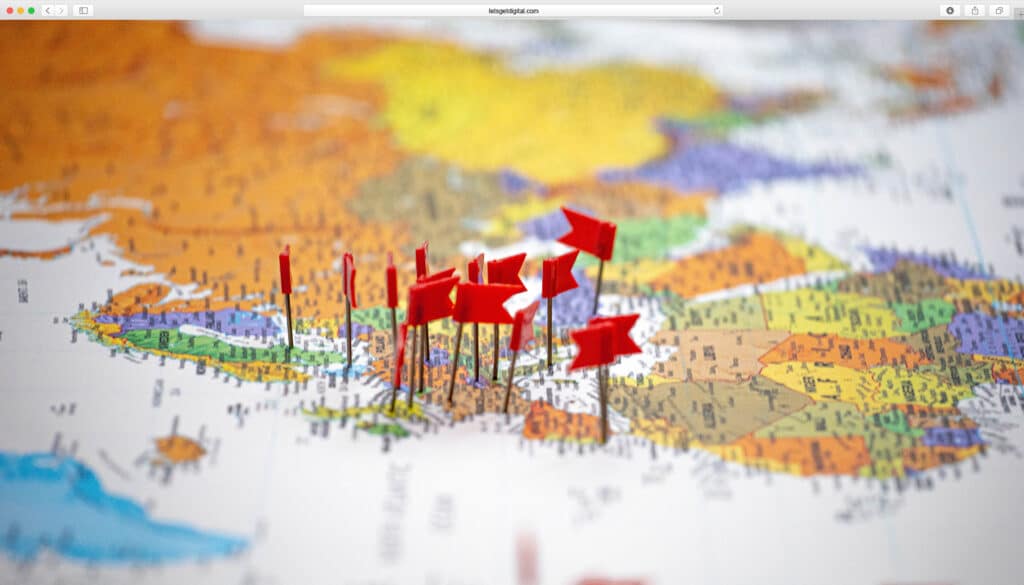 To make better sense of the savings, we calculate it in trees. How do we calculate it? We ask for an estimate of the users' location and where the physical venue would've been during sign up. Via the Google Maps API and a few clever formulas, we come up with a number.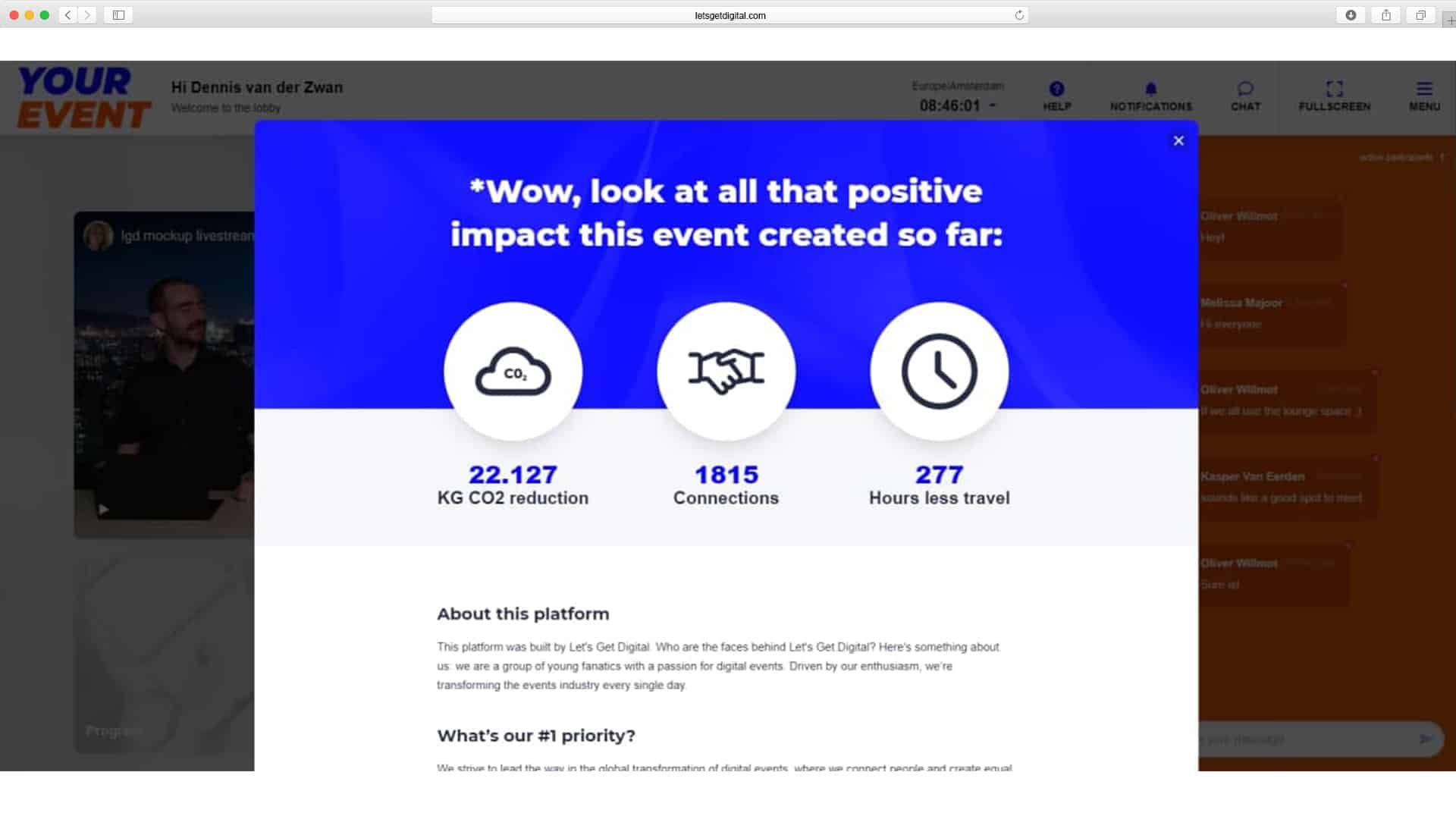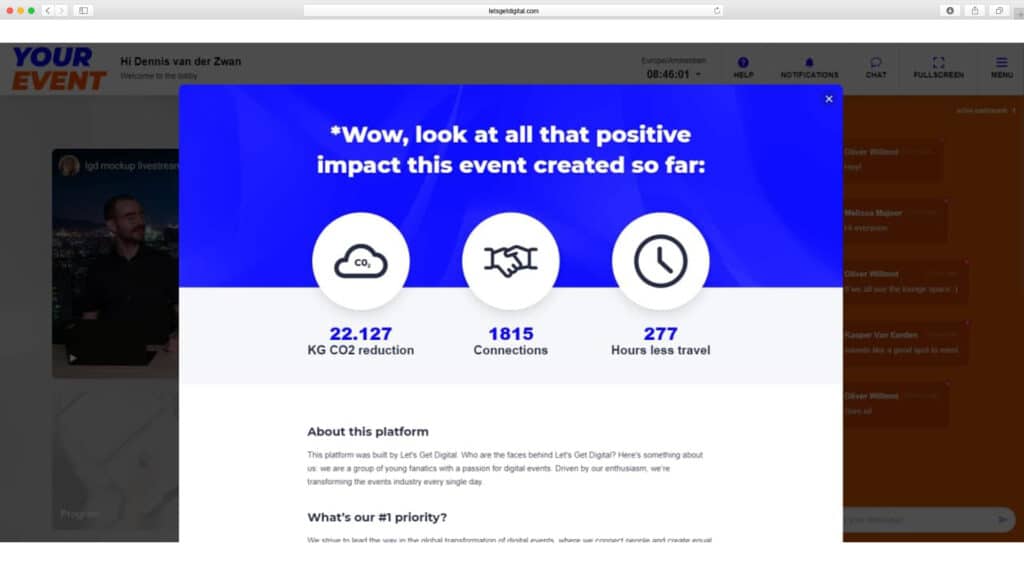 Raising awareness made easy
We're passionate about the environment. Through this dashboard, we want to help you show your green credentials more easily too. By lowering the threshold to share this data, we believe awareness will spread faster too.