Networking is where the real magic happens
Enable effortless networking
Schedule 1-on-1 or even group meetings or chat with peers. It means every attendee or type of audience can connect in their favourite way.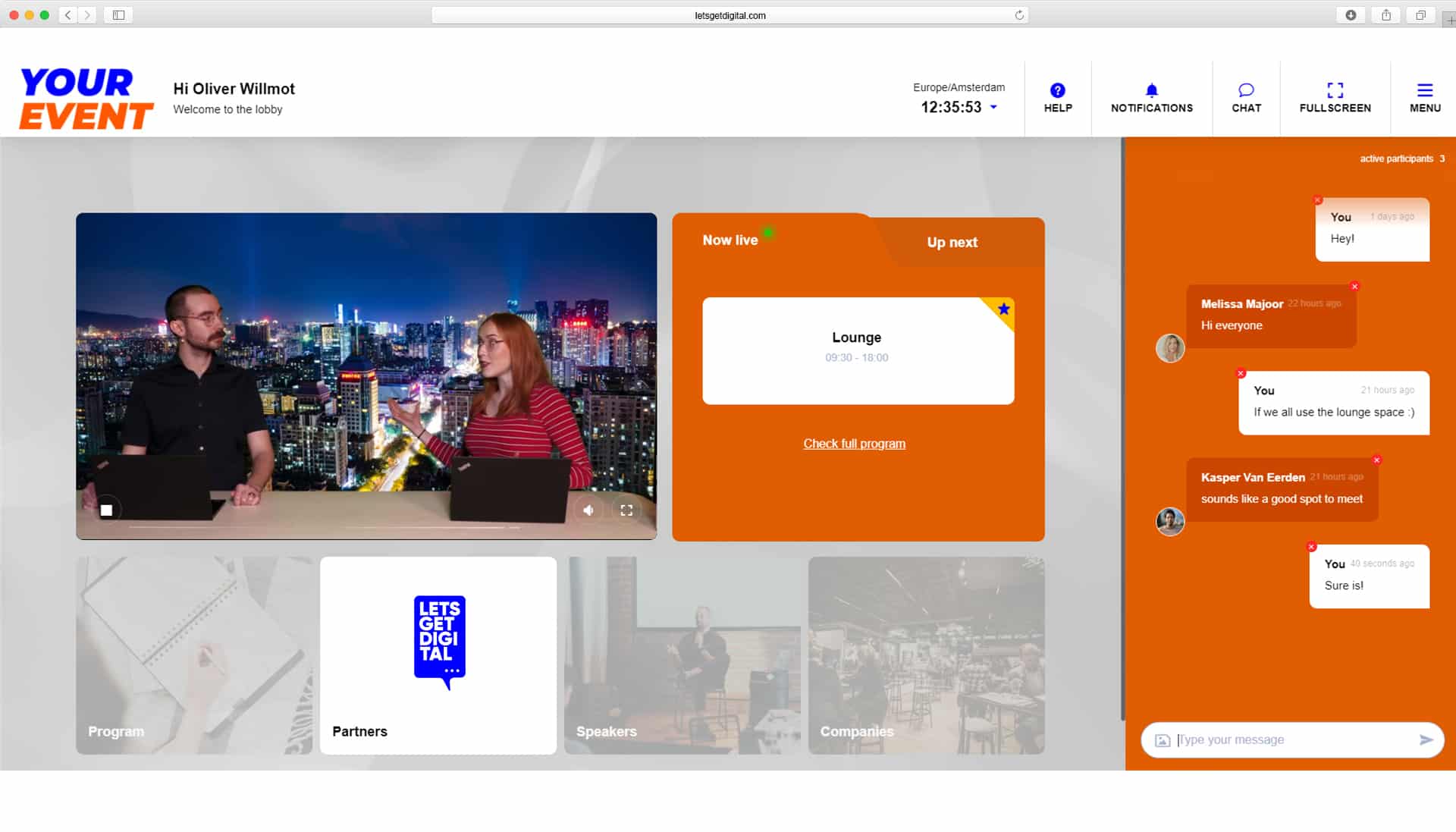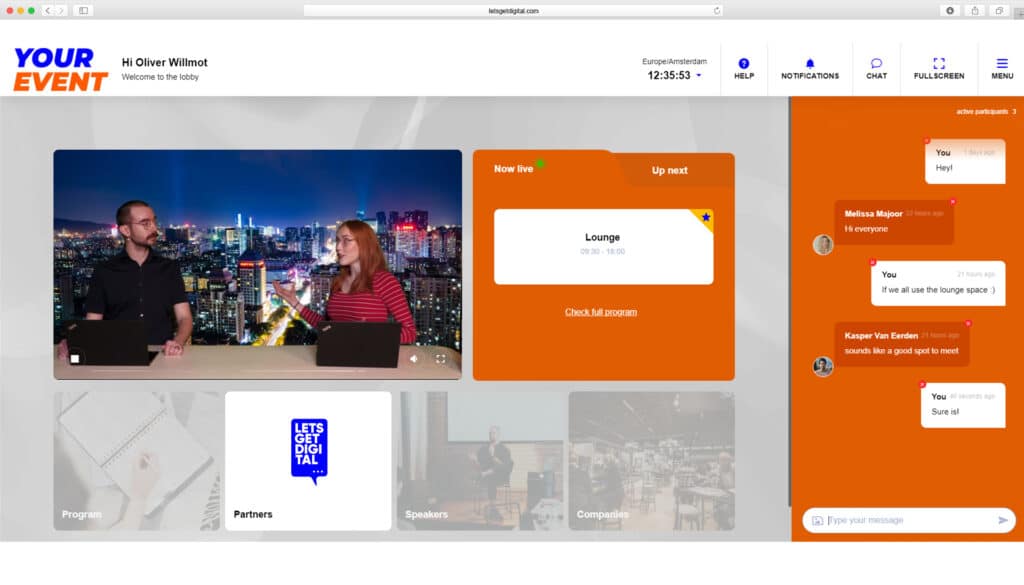 Users can chat in the lobby and separately during sessions. So wherever your audience is hanging around, they'll always have a frictionless opportunity to engage with others.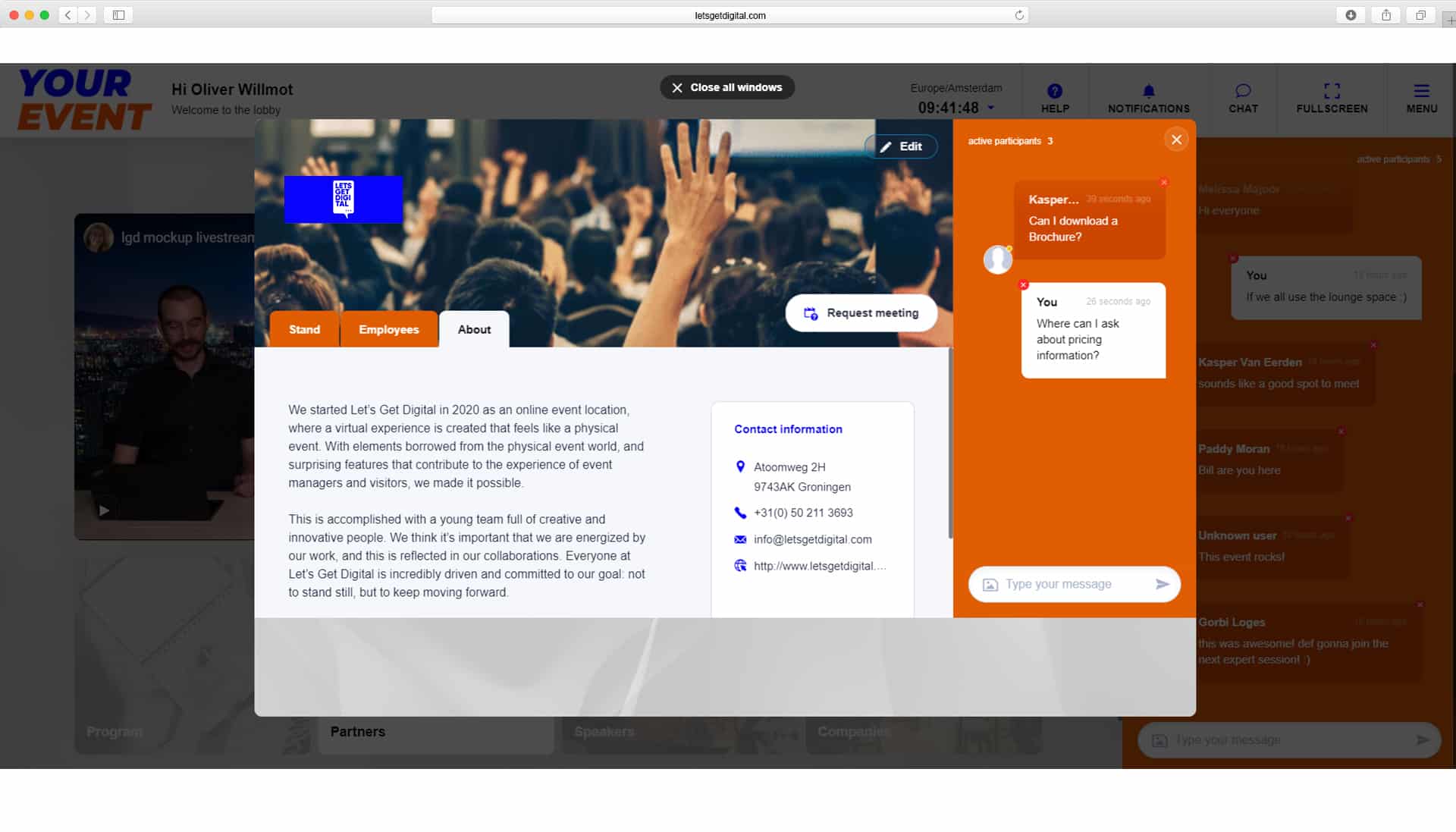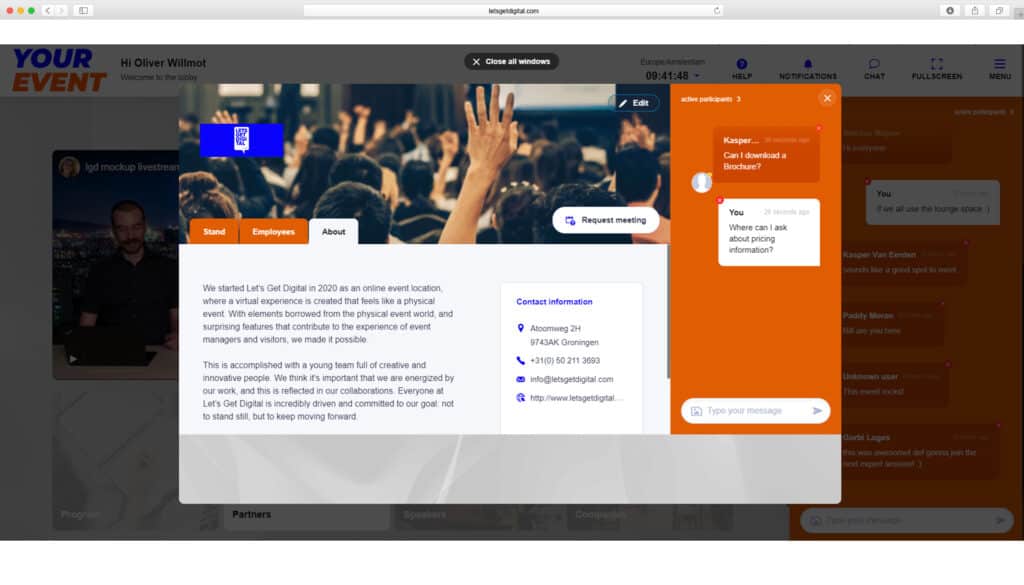 Company chat for partners
There's even a separate company chat for sponsor partners. This lowers the engagement threshold significantly to ensure more approaches from interested prospects.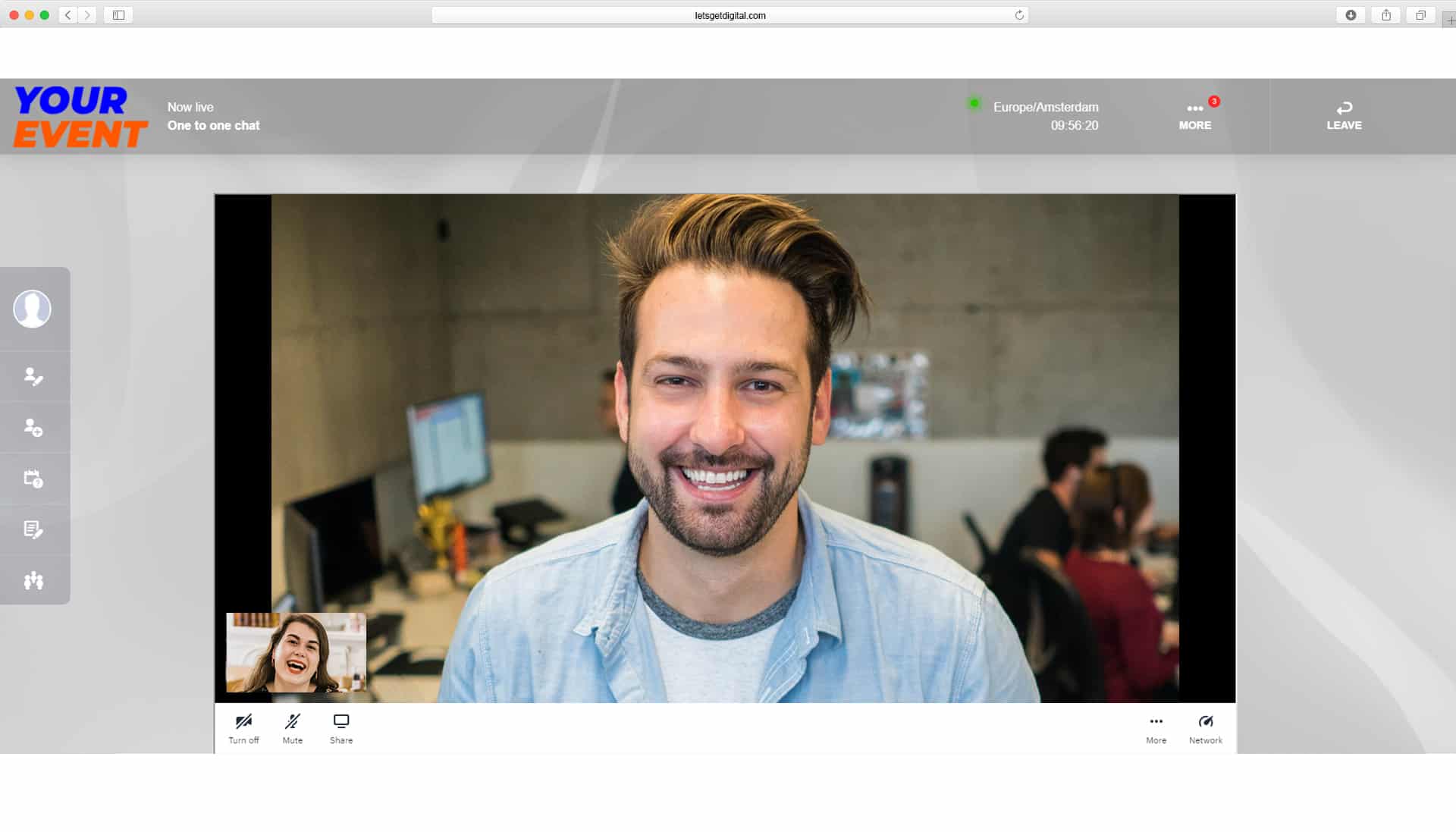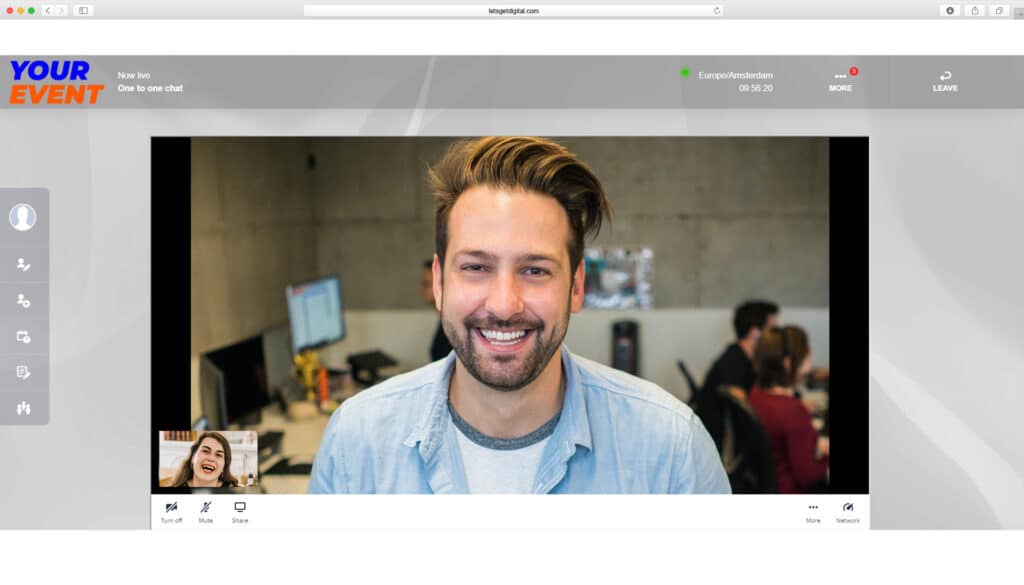 Setting up online meetings is easy
Does it click during a chat? Set up a 1-on-1 or even group meeting in another few clicks. There's a convenient calendar included so that saves you the usual hassle of finding the right time.