Push the attendance rate higher
Push the attendance rate higher
Make sure users get a heads-up before your event or a session begins via email or push notifications. What a great way to up the attendance rate.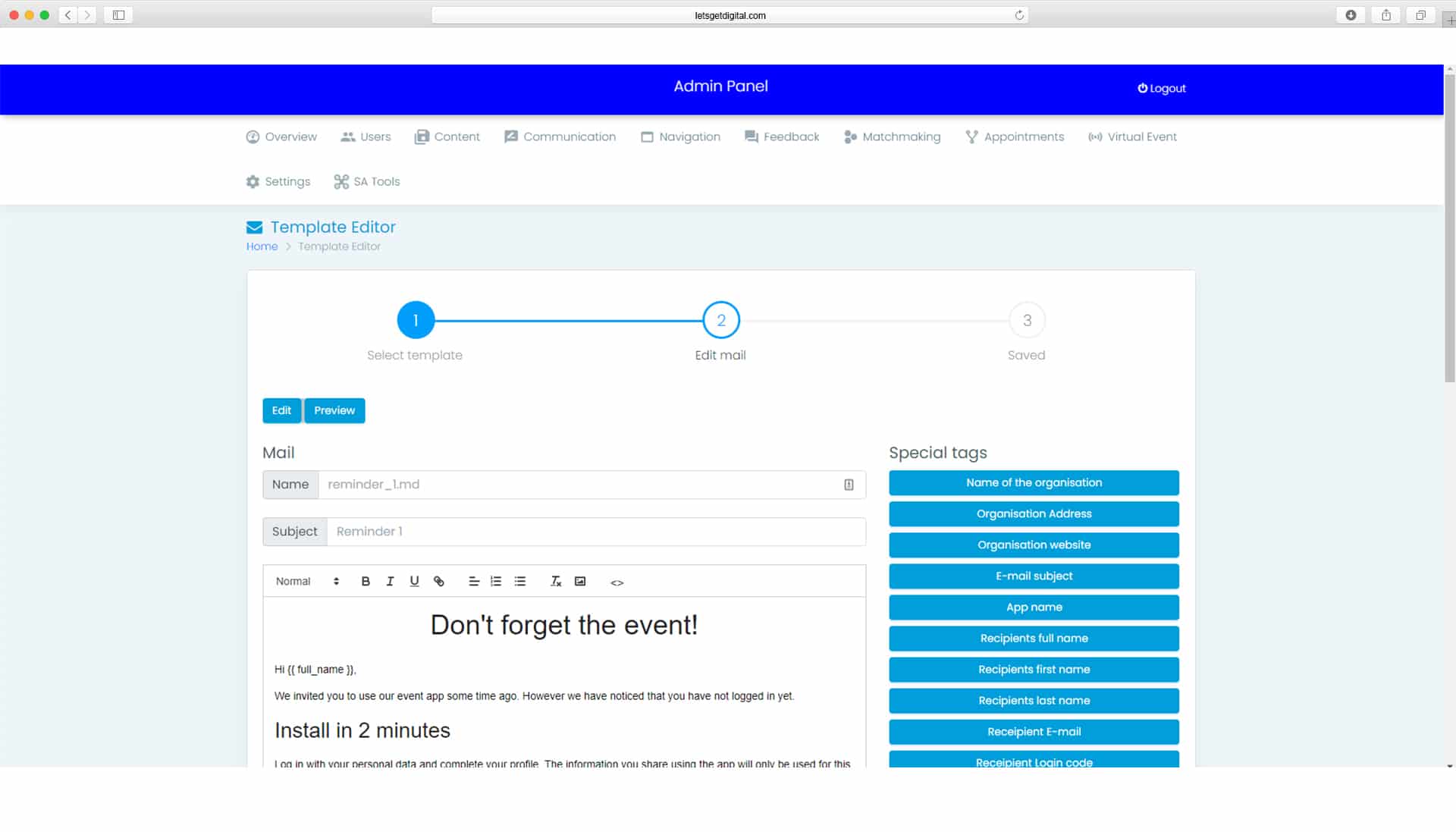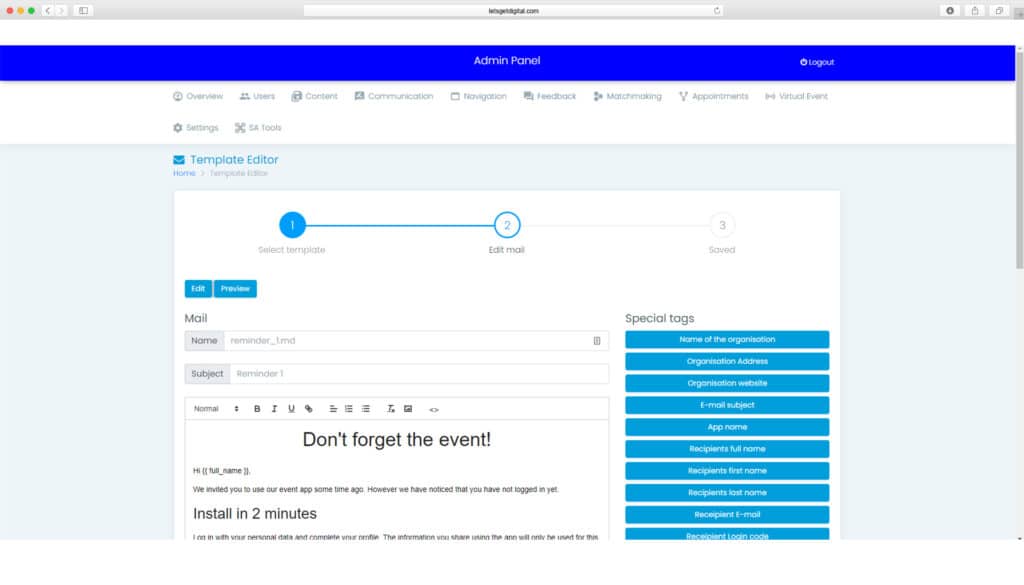 Customize user onboarding
Shape your email sequence any way you like using our template editor. It's straightforward to set up and there are great number of templates to choose from for a lot of use cases.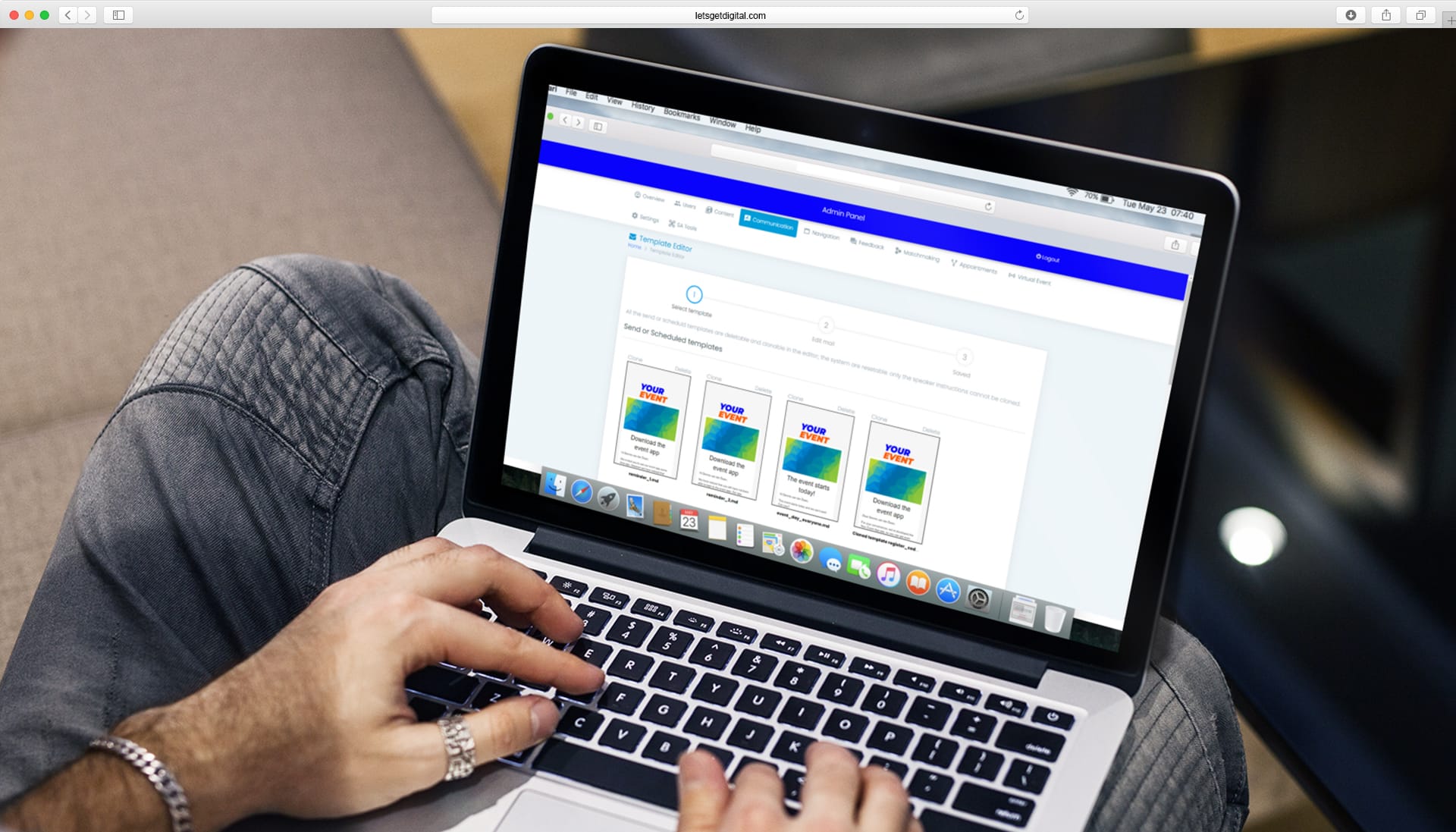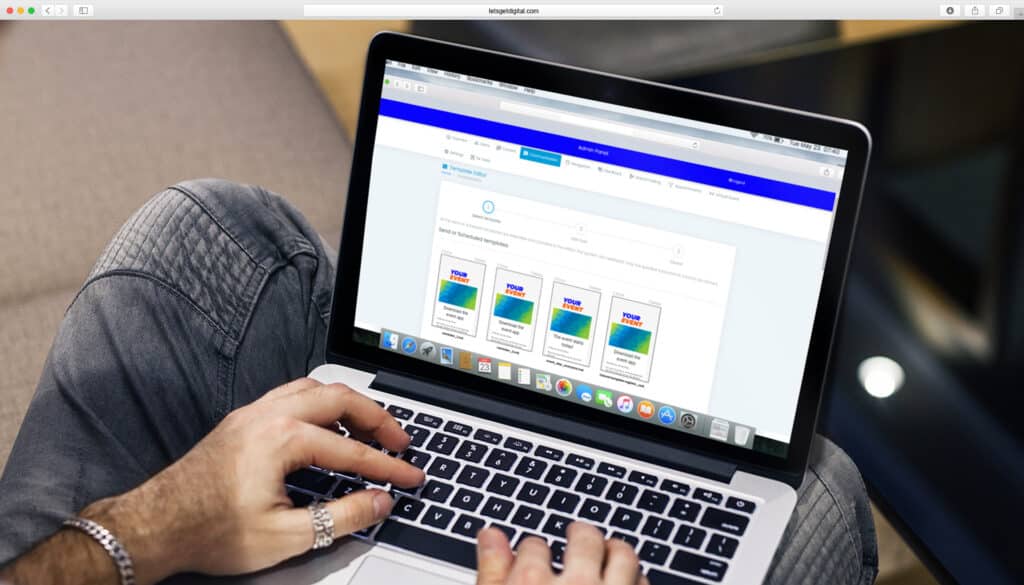 The communication dashboard shows you all scheduled mails from Let's Get Digital. No need to learn a complicated external email tool. From this overview you dive straight into the nitty-gritty so you can fine-tune your strategy.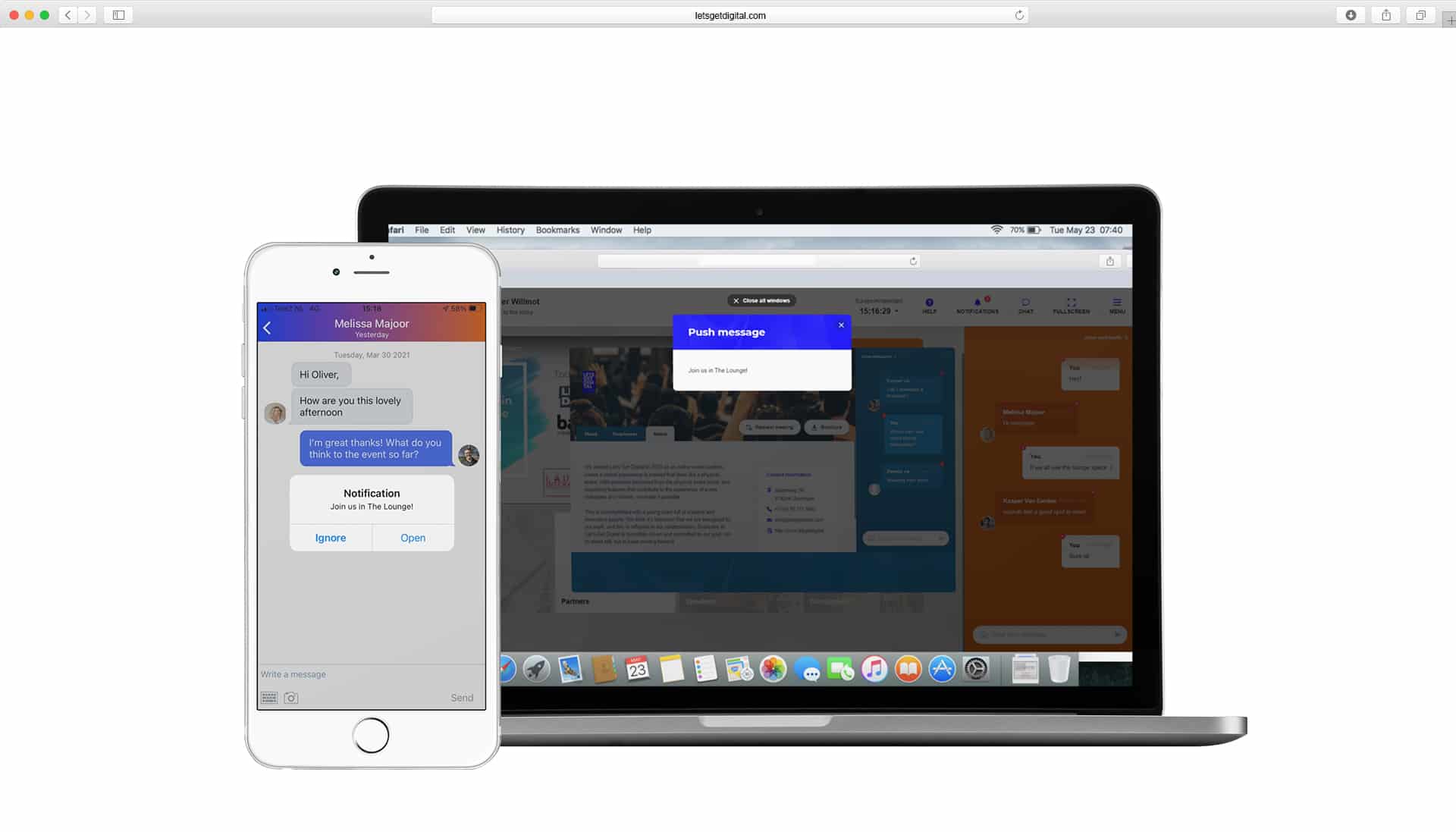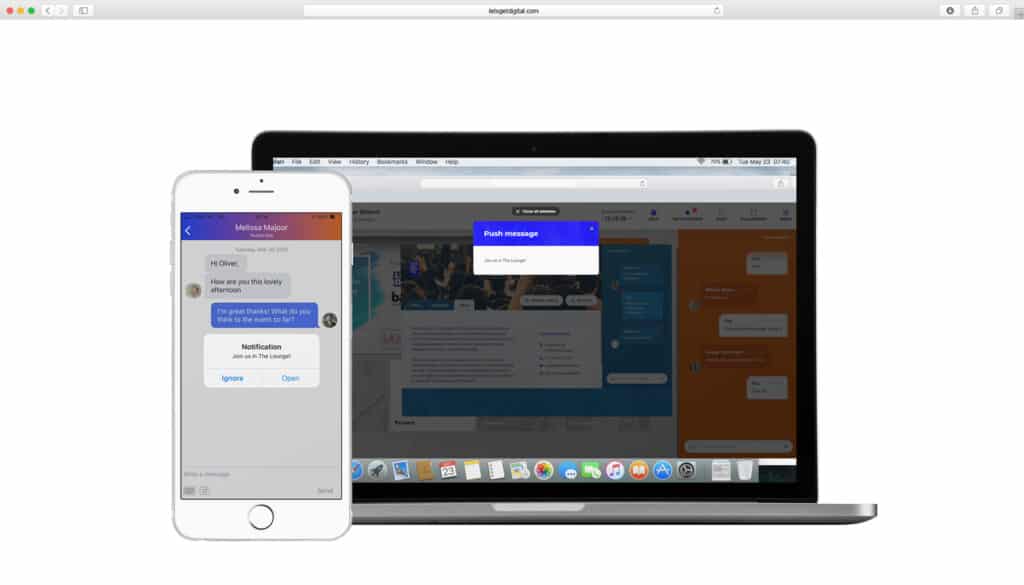 To make sure everybody sees important information, you can send them push notifications via our mobile app or online platform. Segment this to only speakers, reps of a certain company or users with a certain tag. Get as granular as you need to.