See next-level networking at work
Hop on the networking-go-round
You can even dive into the networking carousel, a smart matchmaking feature where people with similar interests are connected to each other. It's like speed dating but for networking.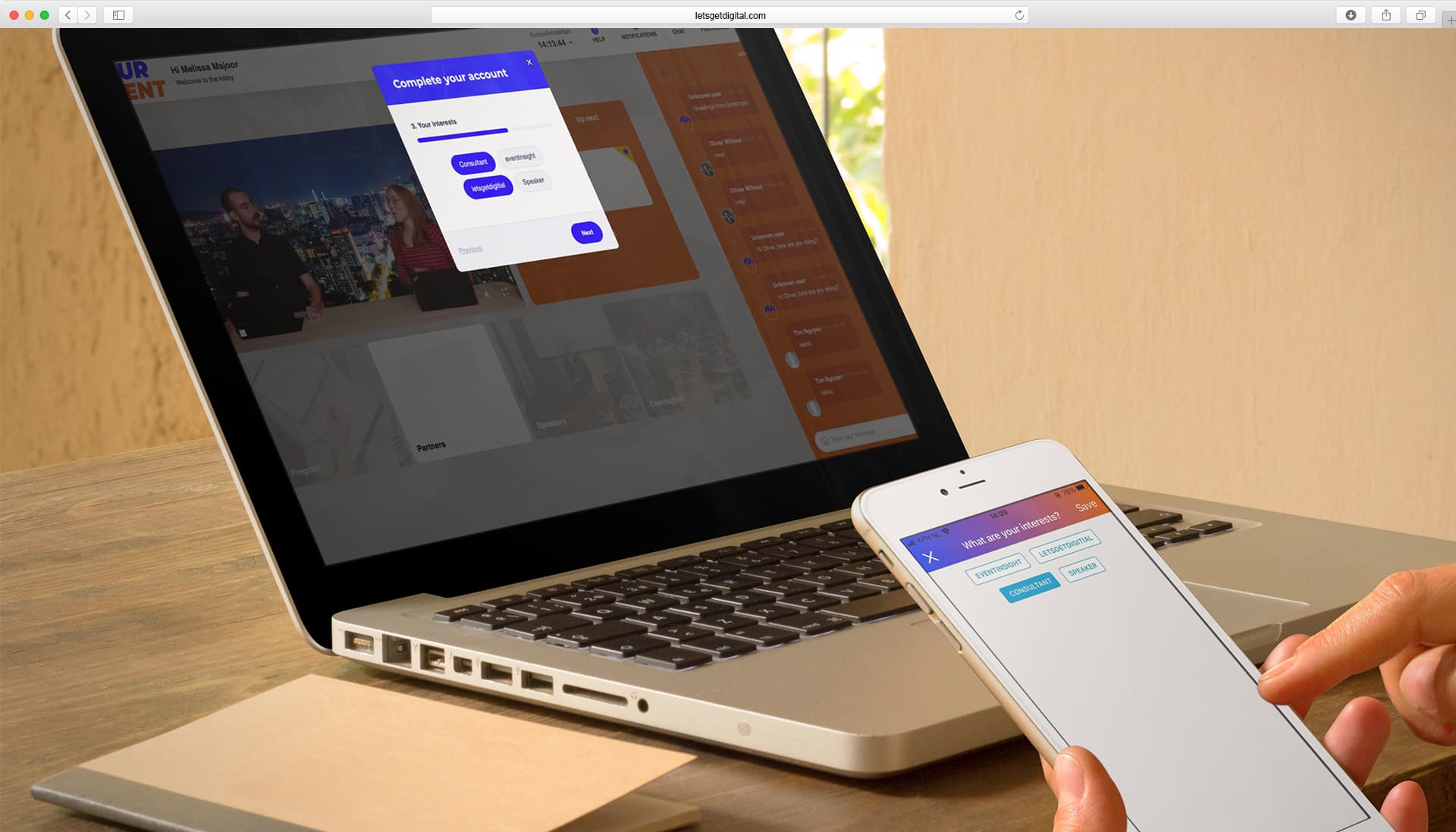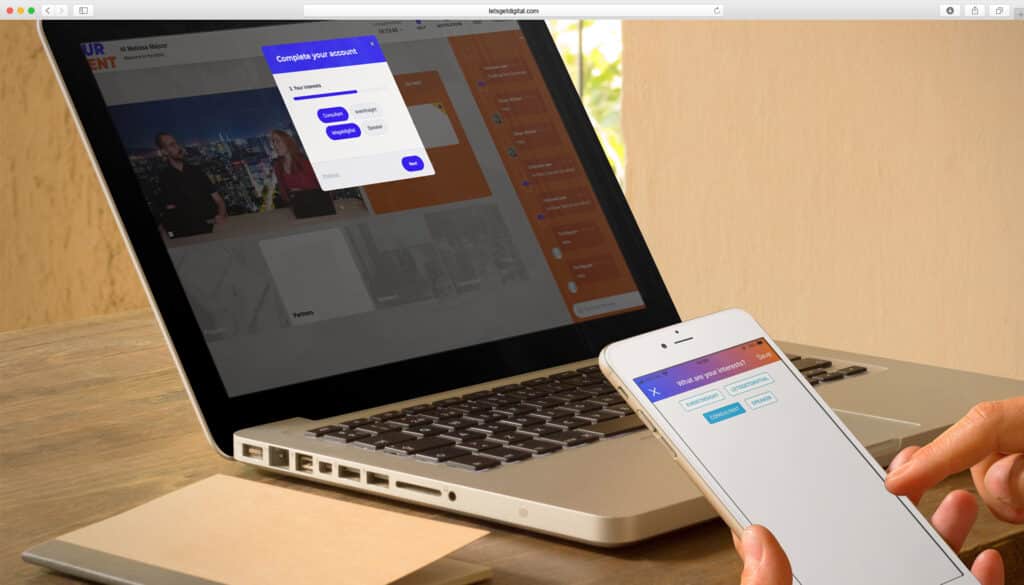 Match users with similar interests
During the account sign-up process, attendees are asked to select subjects they like in the form of tags. Next, you can choose between manual and automatic matchmaking, after which the system gives the matched attendees a notification.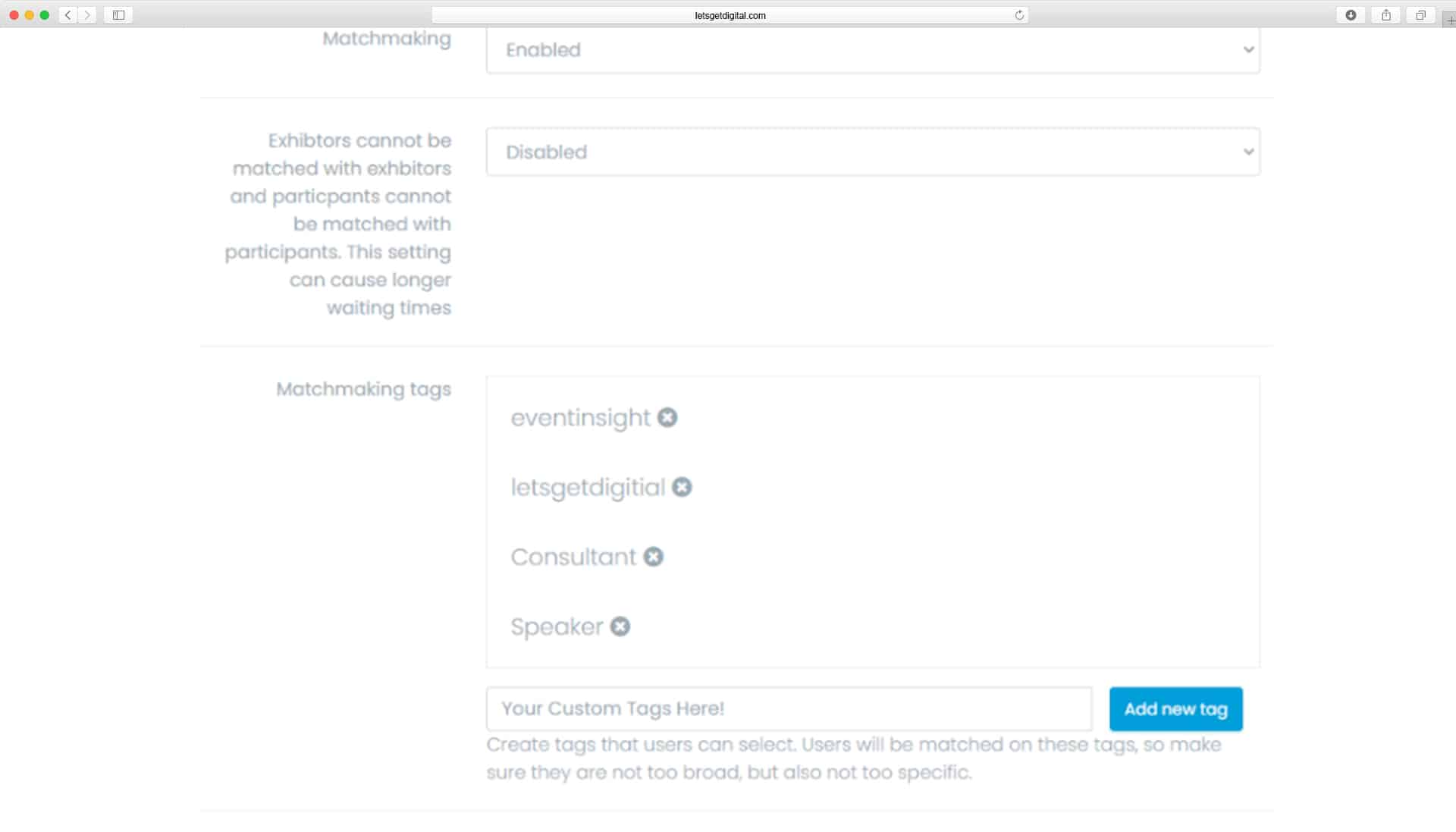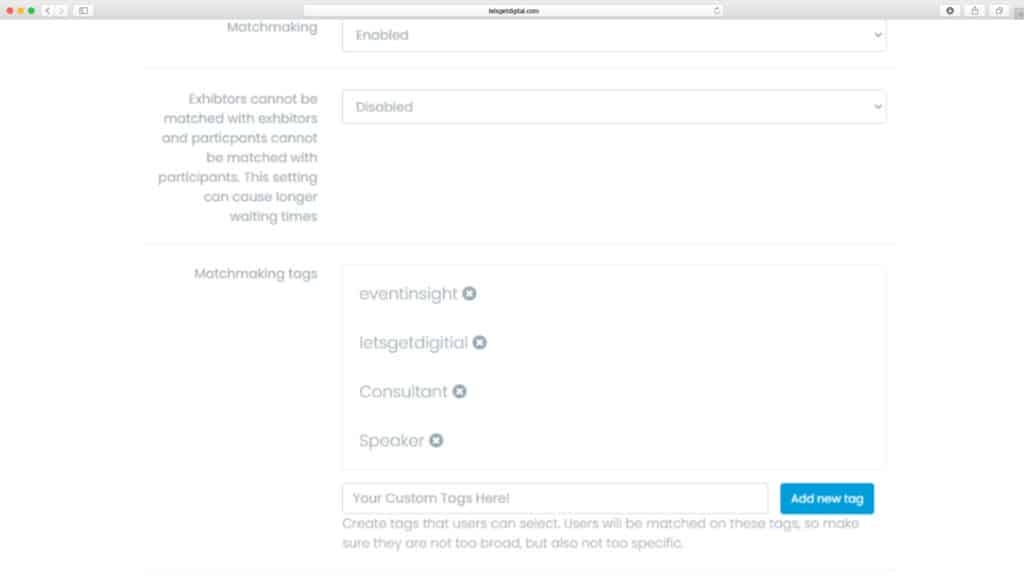 Use the tags strategically
Ensure the right people connect by thinking through the self-defined tags you add. We allow tags to be weighted positively and negatively. This helps you to customise your matchmaking down to a granular level.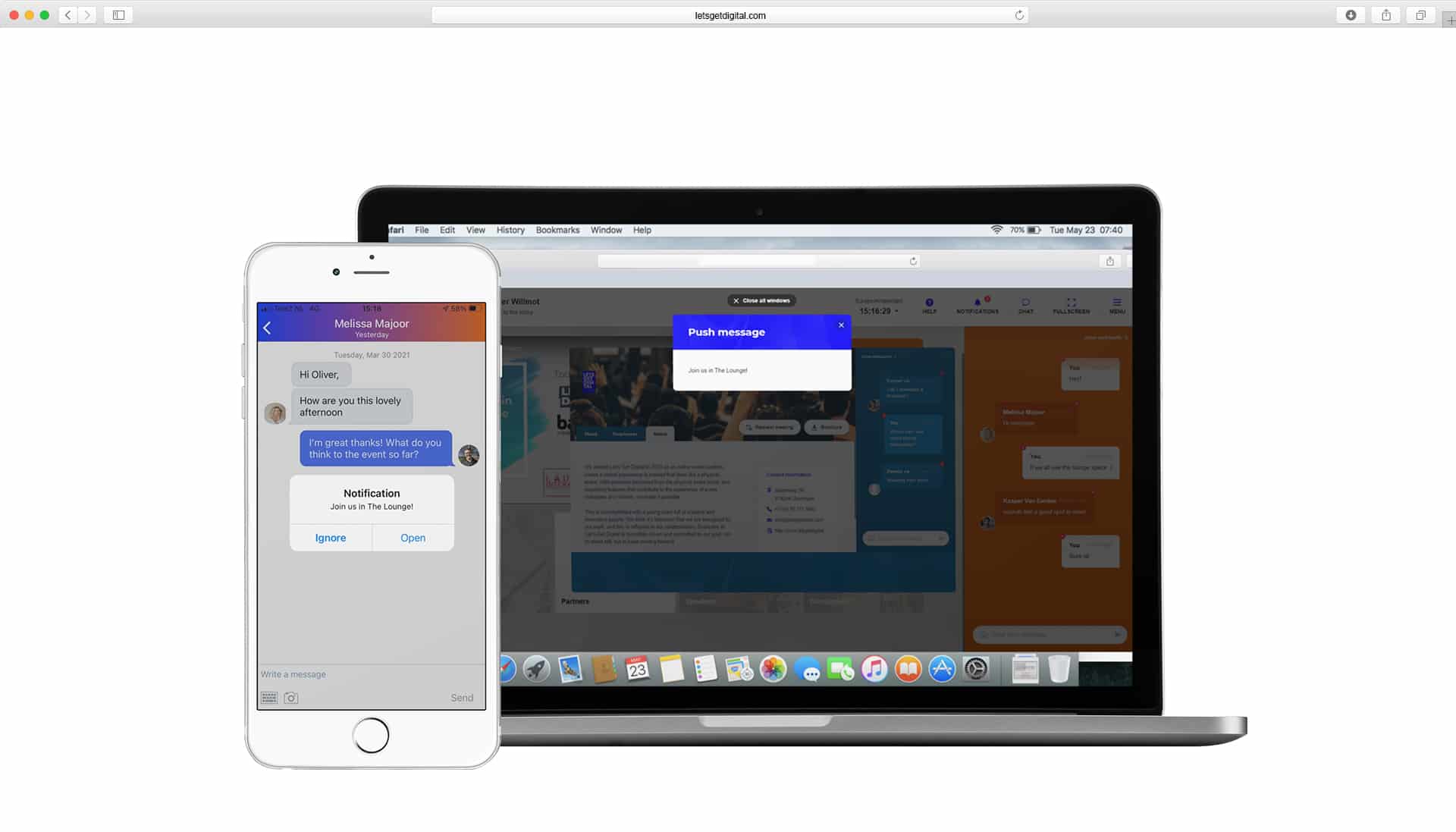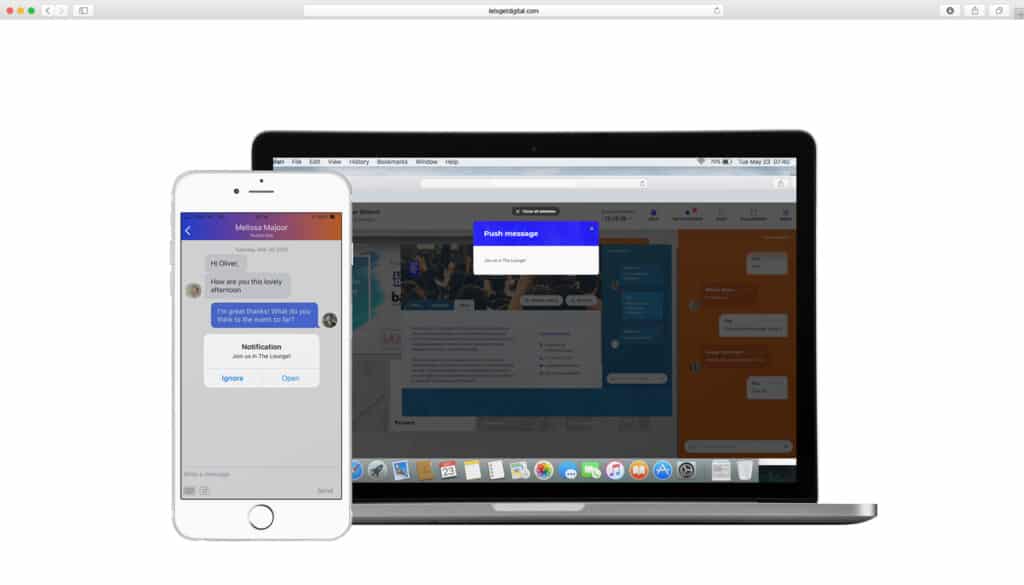 Users receive push notifications via the online platform or the mobile app. They can view the profile of the match, chat or request a speed date. Whatever they fancy.