Set up top-notch partner booths
Partners can set up virtual stands with live streams, videos, online chat or meeting options with availability calendar, downloads, links to social and much more! But wait, that's not all: they can even advertise during the event itself.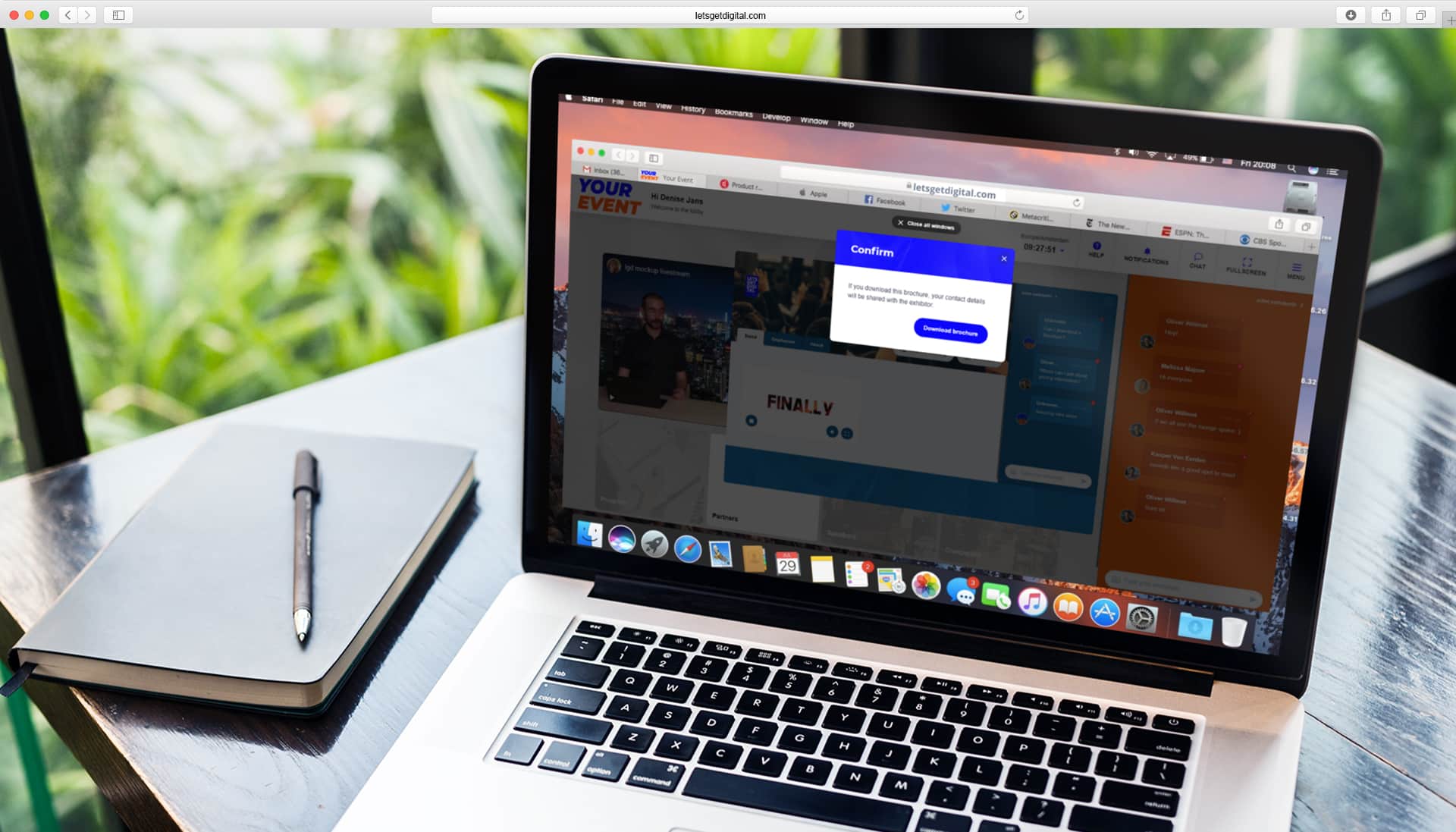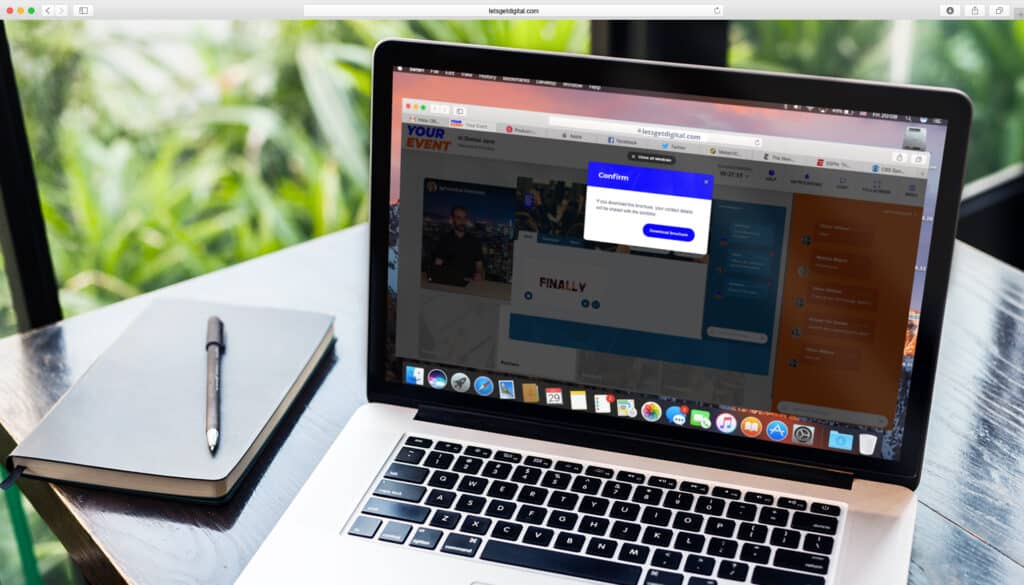 Design a stand worthy of your brand
Introduce your company with a cool promo video, make lead magnets available as downloads, add a live stream showing off your product in action or set up a stand competition in combination with social media.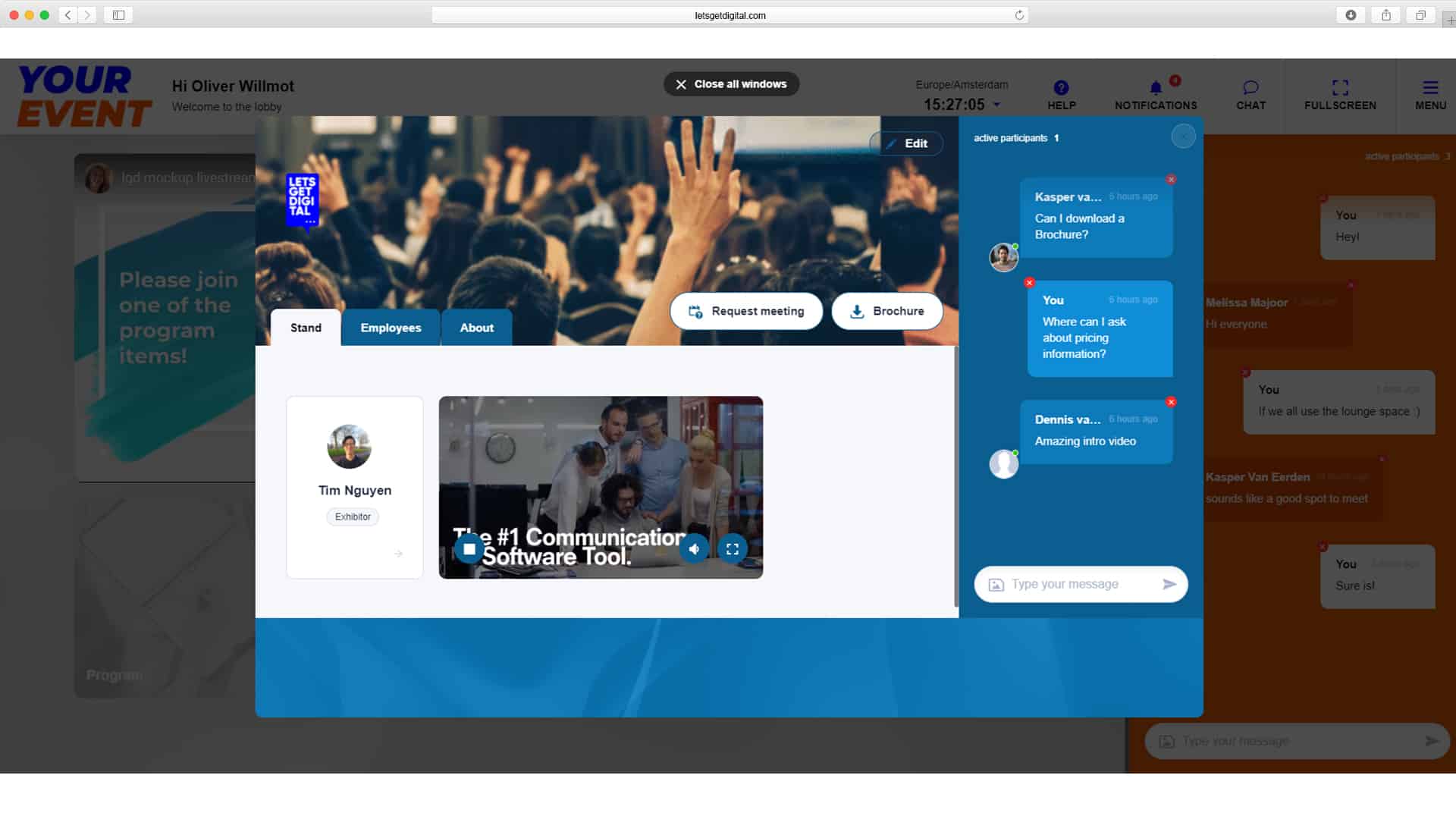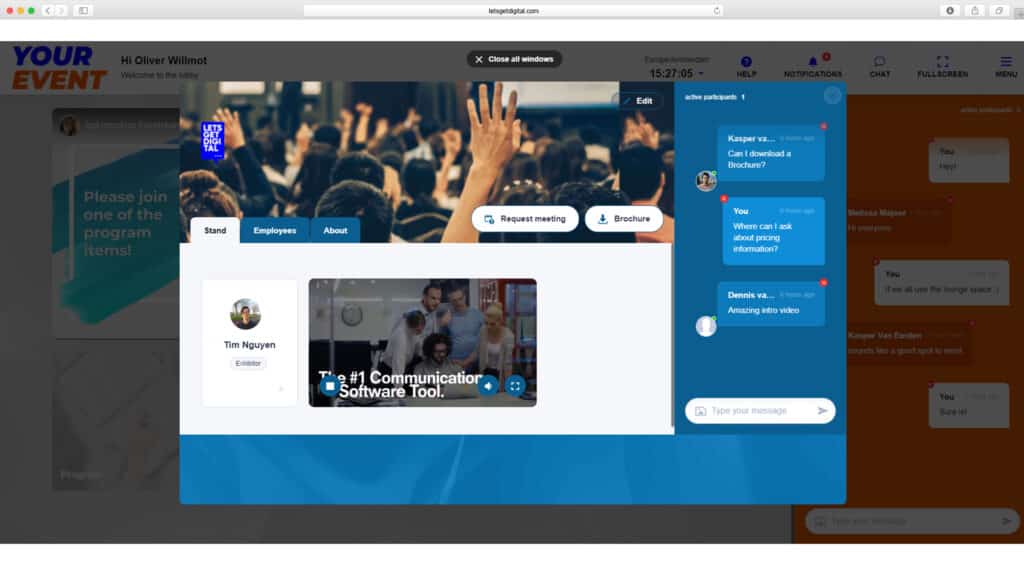 Attract attendees to your virtual stand and allow easy interaction with your reps via chat or online meetings. Driving that traffic to the stand is easy due to in-platform advertising options and quick access via the lobby.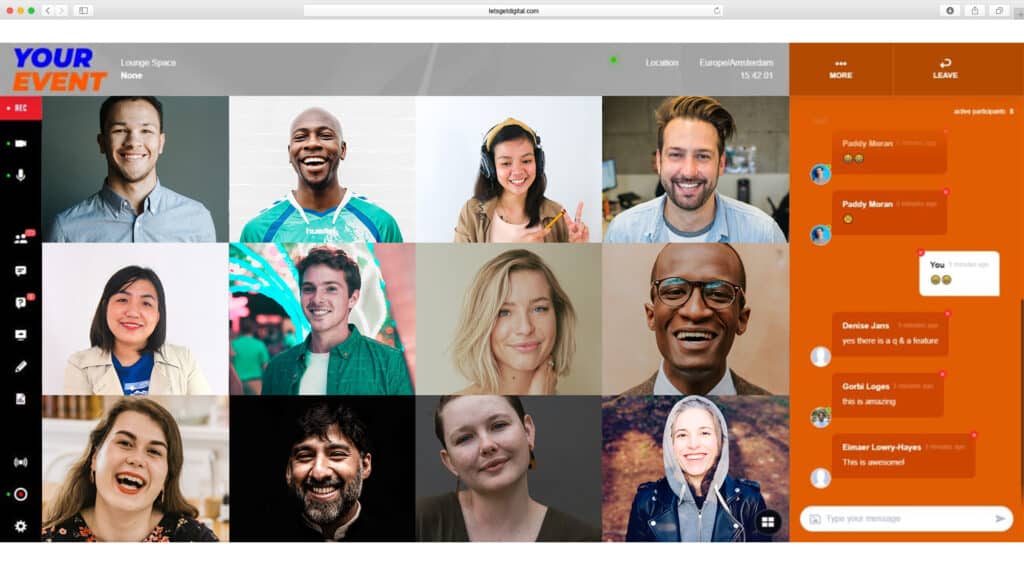 No limit to your visitors
Size doesn't matter when it comes to virtual stands. You can welcome an unlimited number of online visitors, just make sure you bring enough reps to facilitate them or use the availability calendar wisely.