Use our branded mobile apps
Customise our mobile apps for iOS & Android with your branding and use it to drive audience engagement and visitor numbers. Users can read news, watch videos, sign up for sessions and connect with other users. And that's just the tip of the feature iceberg.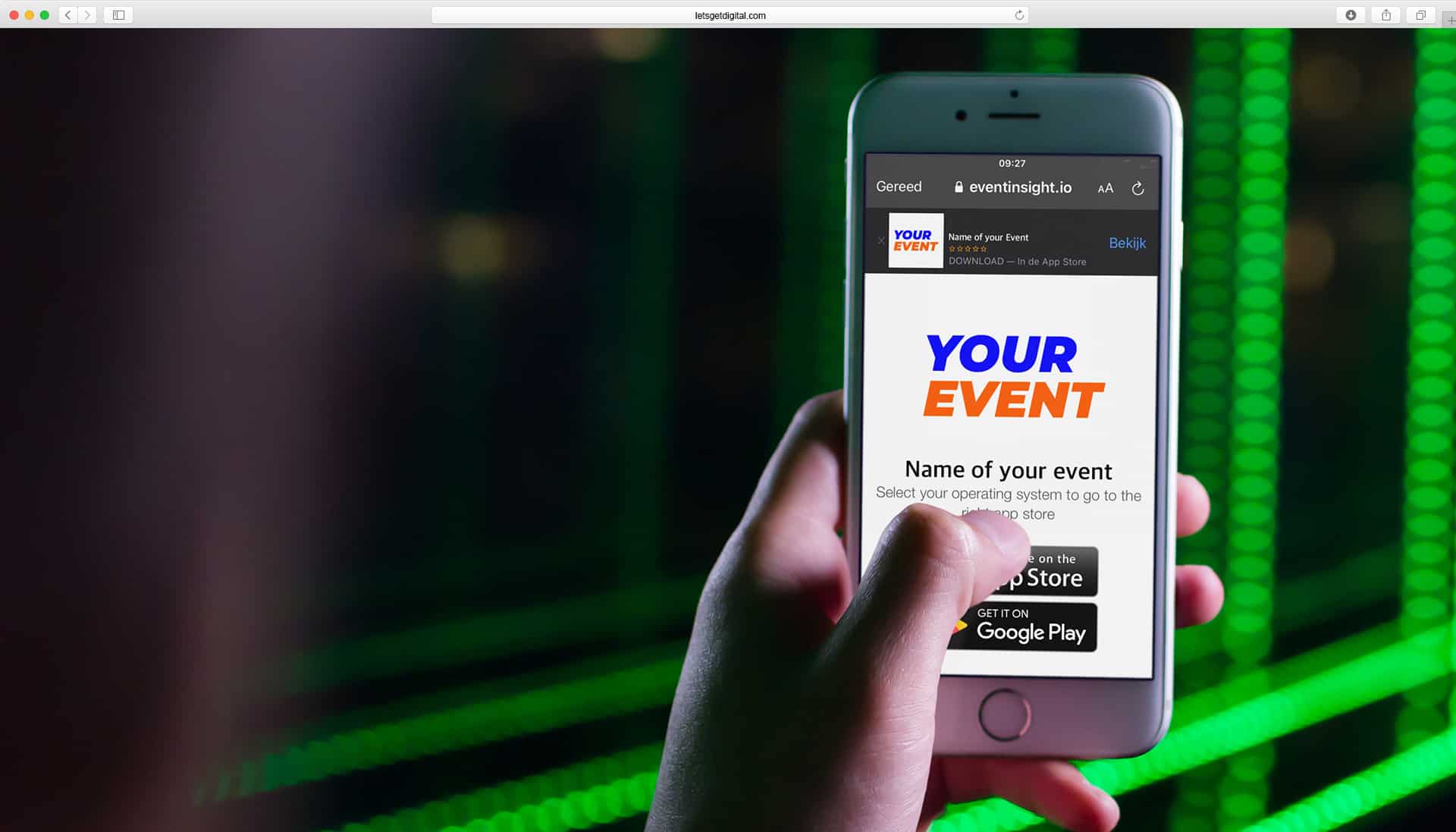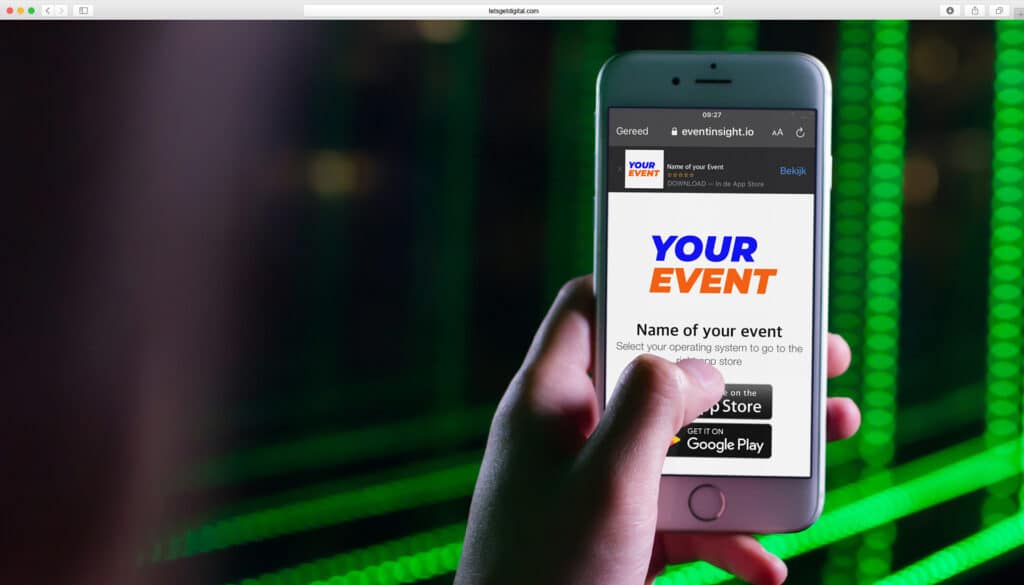 Go pro with our branded app
We help you set up a custom-branded iOS & Android app. It's the professional centrepiece of your event communication strategy that's always a glance away from your users.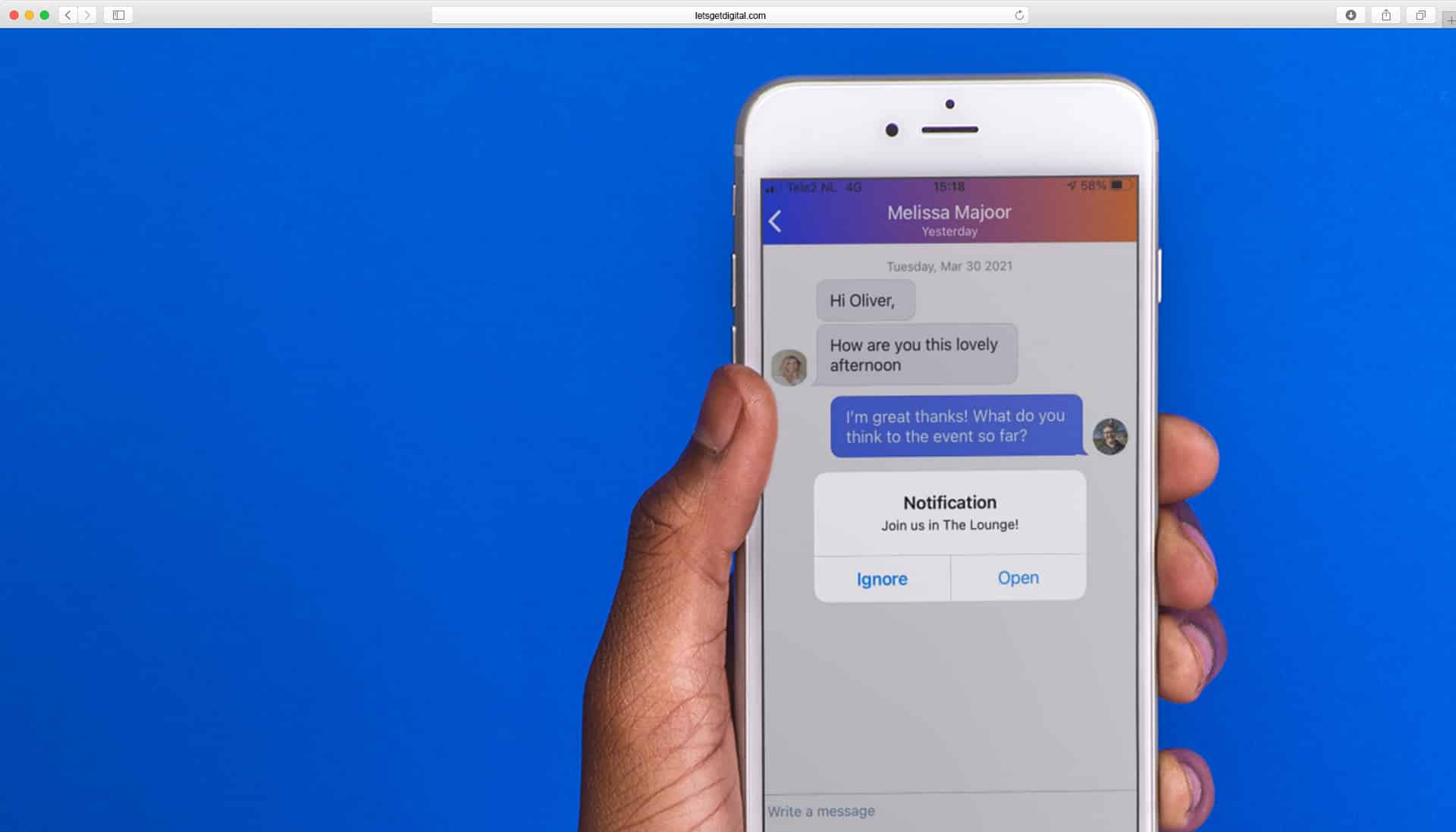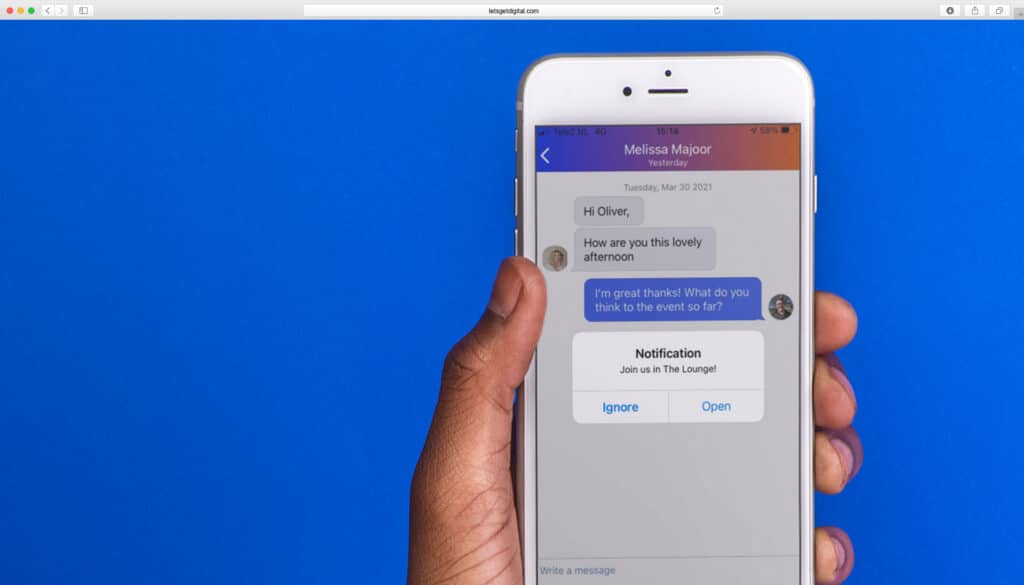 Never more than a glance away
Emails are often ignored, push notifications not. So don't underestimate the importance of having a mobile app on your users' devices. They'll always be in the know of all important news around your virtual event.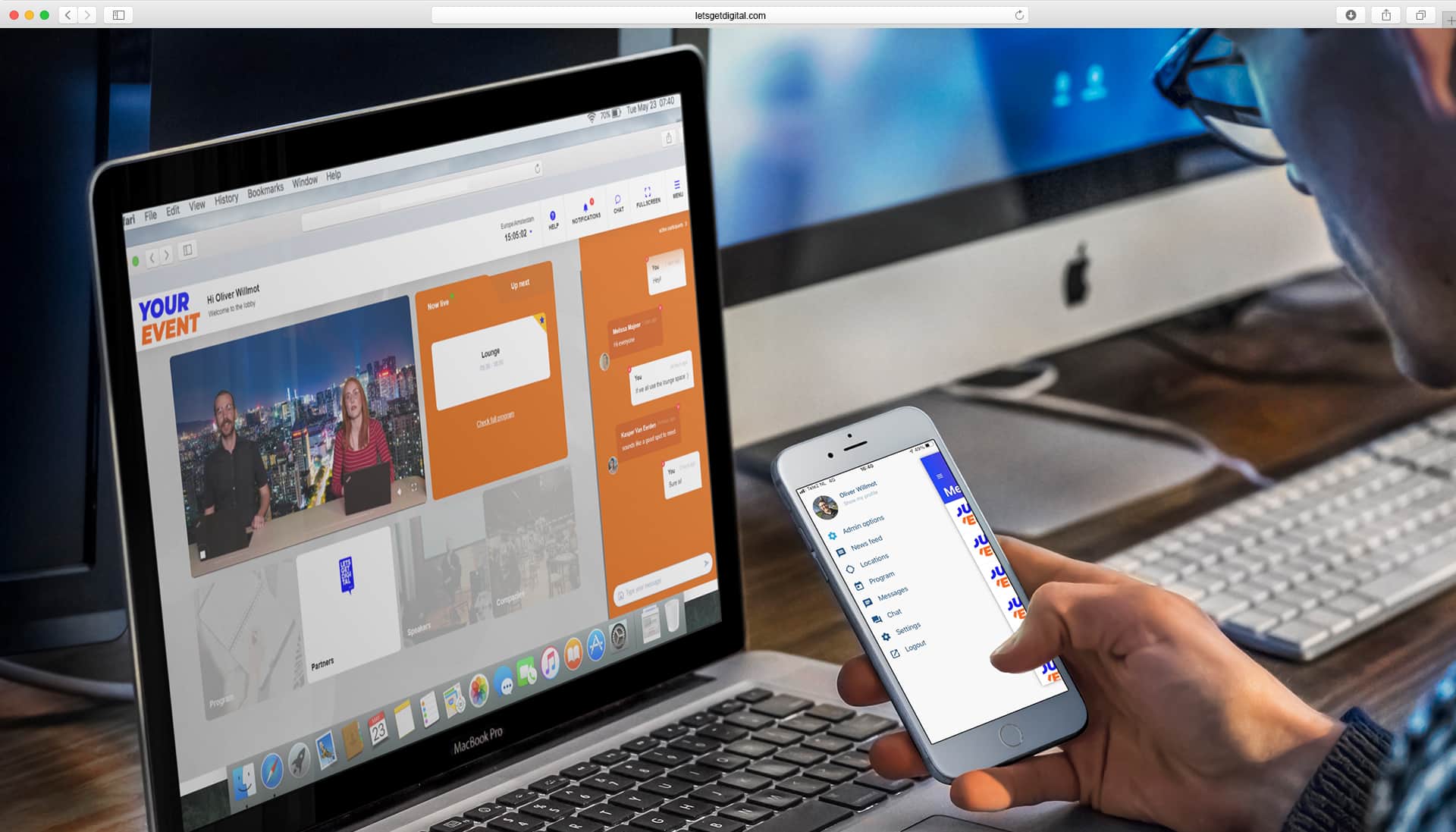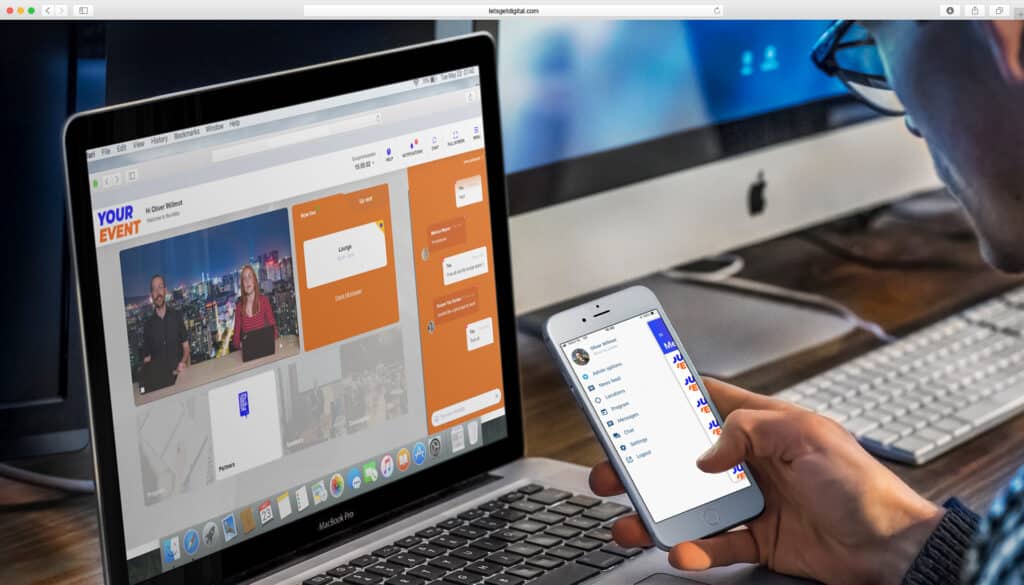 It's an all-in-one tool for your users
They can sign up for sessions, connect with others, check the floor plans in case of a hybrid event, check out the entire program, speaker bios or chat during a session. It's an integral part of the modern virtual or hybrid event experience.