This event is remembered by millions, Just like yours.
There's nothing more thrilling than events that will be remembered by millions, isn't there? Or feeling like you're part of human history in the making. Every single one of us has memorable events that we gladly talk about to our colleagues or dear friends – but with Let's Get Digital you will experience events that you'll want to talk about even to your grandkids. How, you ask? Simple.
Get our whitepaper to indulge yourself in all the knowledge on how to organise a (freaking fantastic) hybrid event:
When you are dealing with the challenge of organising an event, for yourself or for your client, you want it to be remembered for a long time. You can create your own memorable experience with the software from Let's Get Digital. How do you do that, and what can you do with it?
Read about it here.
Not (just) about features
Well, you are probably looking for the best features. Features are hygiene factors; real events are about experience.
With our unexpected event storyline, we break the ice and give your event a kickstart.
The unique experience we create will not only let your event stand out, but also make it memorable.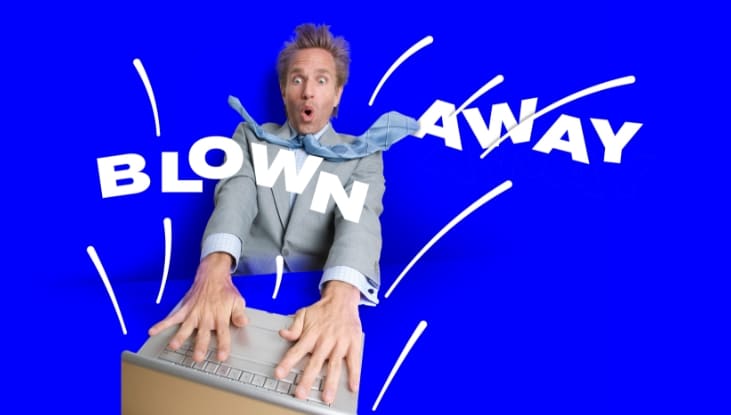 Being who we are – Let's Get Digital, if you weren't sure – we're not snoozing on the ever evolving event business. We know when the hype train leaves and take just one train earlier to make sure we're on time. Getting on board with Let's Get Digital gets you the best and most interactive online event platform. Virtual or hybrid, we offer a space to host your lectures, conferences or other events in an exciting way. Grant your guests an unforgettable event experience and blow. them. away.
Online? On-the-spot? Cross-over?
We've got it all and more. Let's Get Digital takes your event to the next level by implementing features like the networking carousel, chat rooms in every room and plenty of possibilities to interact. Remember that one lecture you attended online? Probably not. But will you remember attending a Let's Get Digital event? Of course you will!
We'll share our knowledge on how to host the most unforgettable and unbelievable events ever.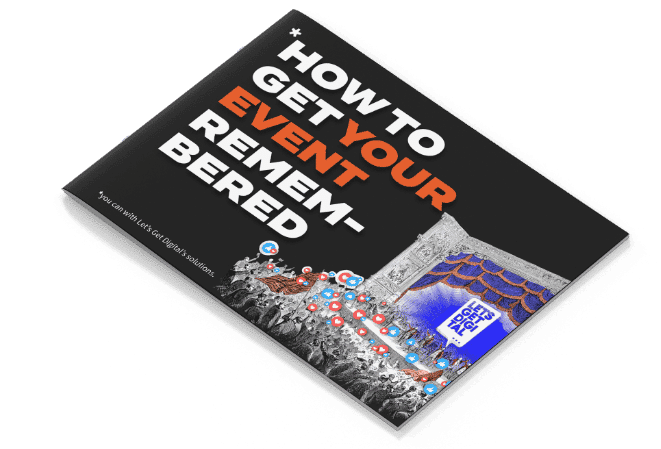 Remember? When events hosted were purely physical? You'd have to travel to the event, need to buy expensive coffee (or beer – depending on the time of day or… your mood), wear your fancy pants. Do you miss it? Nah, not worth the bother! It was a time of simple and single experiences – but hybrid offers so much more.
 You think we're in a grey area? No no my friend, it's a glaring, shimmering area, ripe with possibilities. Hybrid is the future and we're glad to contribute to it. We saw its possibilities and jumped on it. So now we offer you multidimensional experiences that combine the virtual with the real to make even the most passive participant an active attendant. Trust us, you will remember this.
Find out why you should join us
Not everything in the future is robots! Read our whitepaper to get up to speed on how to host the most unforgettable and unbelievable events ever.