Unforgettable. Unbelievable. Unmatched.
*Your event, unlike any other!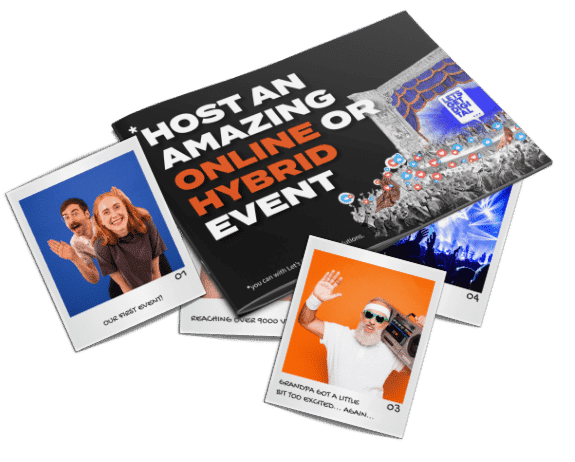 How to host freaking fantastic virtual or hybrid events
Let's Get Digital dives in head first: we're sharing crucial insights with you on how to host events that will be remembered by millions. Including an explanation of the most common event types, crucial elements you'll need for your (online, on-site or hybrid) event and a helpful Ikea-style guide!
Online? On-site? Cross-over?
Whether hybrid or not, Let's Get Digital makes sure you know what you need. It's all in the whitepaper! 
Elementary, my dear Watson
We elaborate on the most crucial elements to host a freaking fantastic event. 
Set up your event like Ikea furniture – easy steps with helpful guidelines.
Written down, downloadable for you
Let's not underestimate it: we've got quite a few things to say about organising events in our current day and age. It would be a shame if we would just keep that info to ourselves because, well, sharing is caring. So, if you're interested in organising an event – whether online, on-site or a hybrid combination of the two – you sure should download our whitepaper! Even if it's only for the awesome, Ikea-style guide that will help you organise an event that is remembered by millions. 
If you've hosted a Let's Get Digital event. We dare say that you and all your visitors will remember it until you turn very, very old (but still just as good looking, of course!). The first step to hosting this unforgettable event is downloading the whitepaper and understanding exactly what you need.
Because your life will never be the same
After reading the whitepaper you'll be ready to start organising your own event, in whatever shape or size. You'll understand which elements are paramount, know which building blocks should go where and are ready to screw it all together!
We'll share our knowledge on how to host the most unforgettable and unbelievable events ever.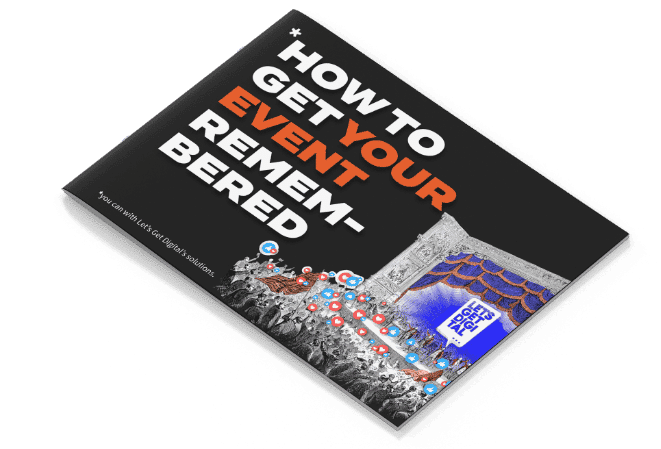 From Slightly awesome, to freaking incredibly fantastic events